The Forest Preserve Districts of DuPage and Will opened a 1.25-mile trail connecting Greene Valley Forest Preserve in Naperville to Whalon Lake Forest Preserve in Bolingbrook on June 1, 2018. Officials from the two forest preserve districts gathered for a ribbon-cutting at Whalon Lake, just where the trail extension meets up to the preserve's looped trail.
The 1.25-mile segment extends from Greene Valley south along Greene Road to Royce Road, then west to Whalon Lake.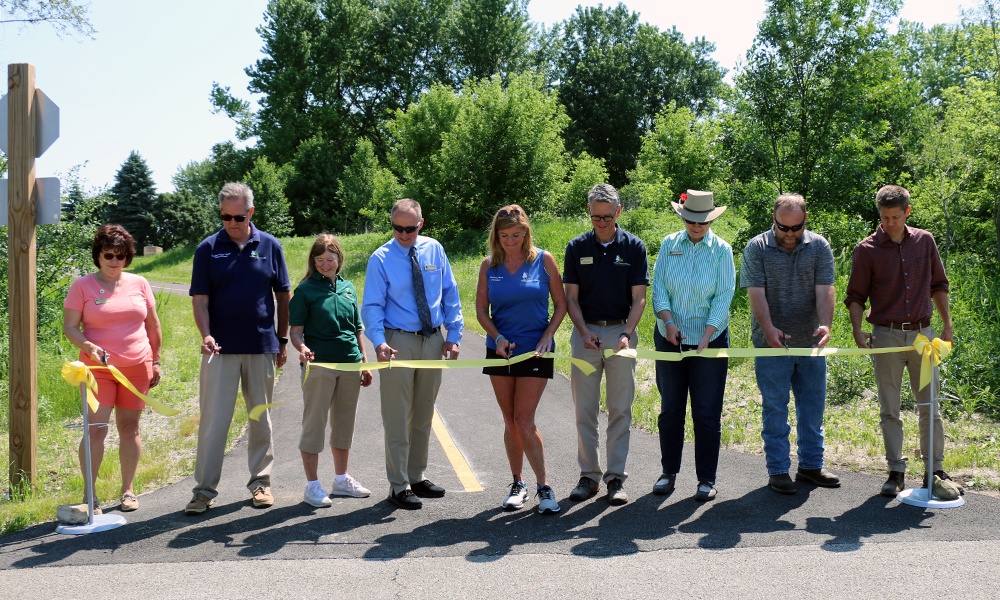 In DuPage, hikers and bicyclists can now travel from Greene Valley north to the Southern DuPage Regional Trail along Hobson Road. They can then travel west to Washington Street in Naperville to pick up the West Branch DuPage River Trail, traveling north through the downtown area to Blackwell Forest Preserve in Warrenville.

In Will, the trail follows the DuPage River through Naperville. It will eventually connect to Channahon and the I&M Canal State Trail.

Forest Preserve District of DuPage County Executive Director Ed Stevenson said the project is a great example of an intergovernmental and private business partnership.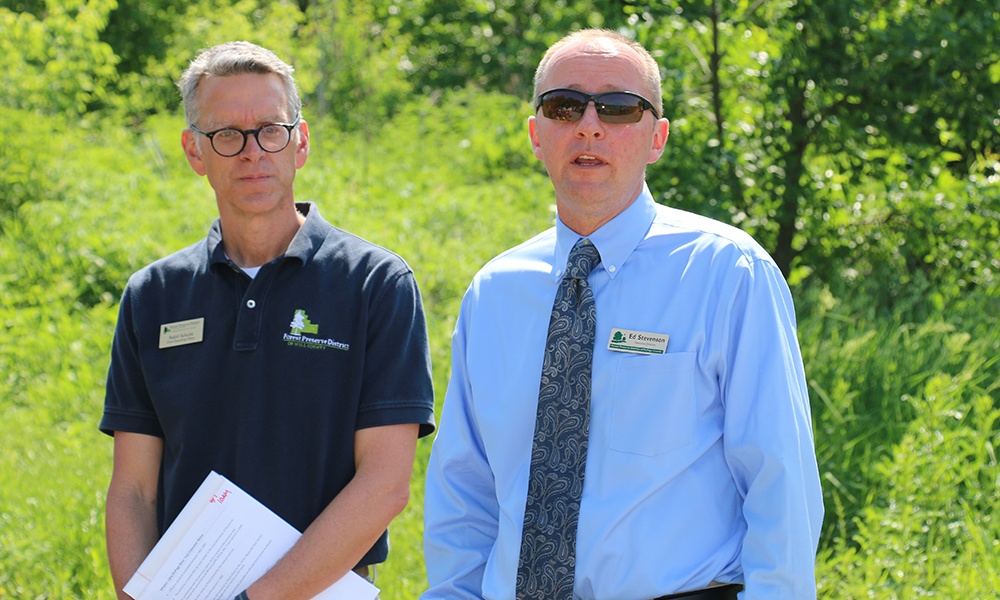 Forest Preserve District of Will County Chief Operating Officer Ralph Schultz said the project grew from a 25-year partnership between Will and the Elmhurst-Chicago Stone Company, located adjacent to Whalon Lake. Elmhurst-Chicago Stone constructed the trail connection in exchange for permission to build a floodwater diversion channel at Whalon Lake.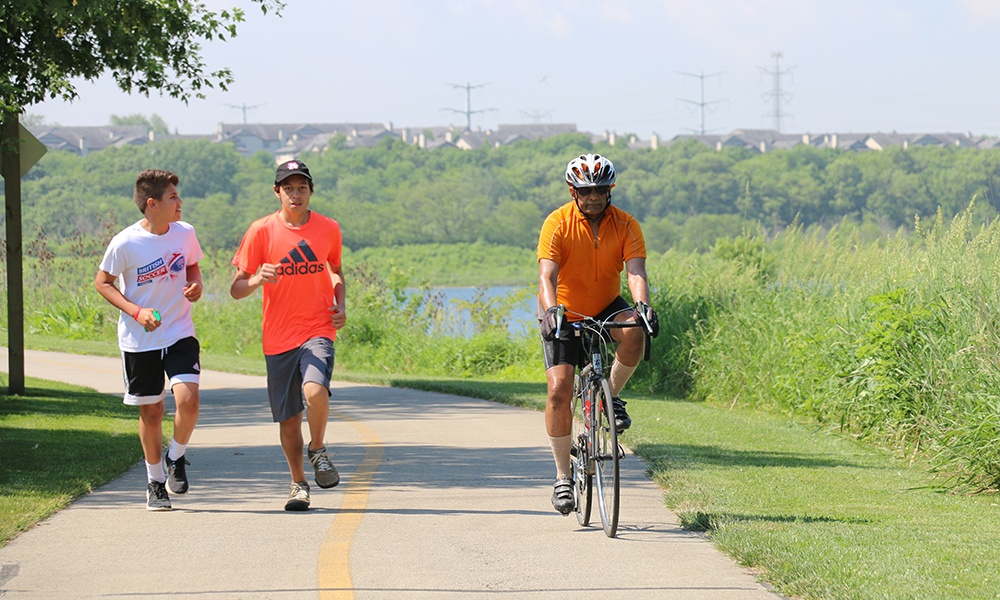 The District will maintain the 10-foot-wide crushed limestone trail at Greene Valley.