Hidden Lake Forest Preserve Bridge Replacements *
(A certified master plan project)
Inspections of two bridges at Hidden Lake Forest Preserve in Downers Grove identified structural deficiencies that warranted further structural evaluation and a subsequent recommendation for replacement. One bridge sits on the east side of Round Meadow Lake (lake bridge) and carries a recreational trail around the lake, and the other bridge carries a recreational trail over the East Branch DuPage River (river bridge) and connects to a loop trail around Eagle Lake.

Lake Bridge
The bridge on the east side of Round Meadow Lake is an 80-foot long by 6-foot wide prefabricated truss bridge that is approximately 38 years old. The bridge was originally located near Lake Street in Addison but was donated by the village to the Forest Preserve District in 2006 and installed in its current location in 2008. The current plan is to replace the bridge with a 50-foot long by 14-foot wide prefabricated truss bridge at the same location.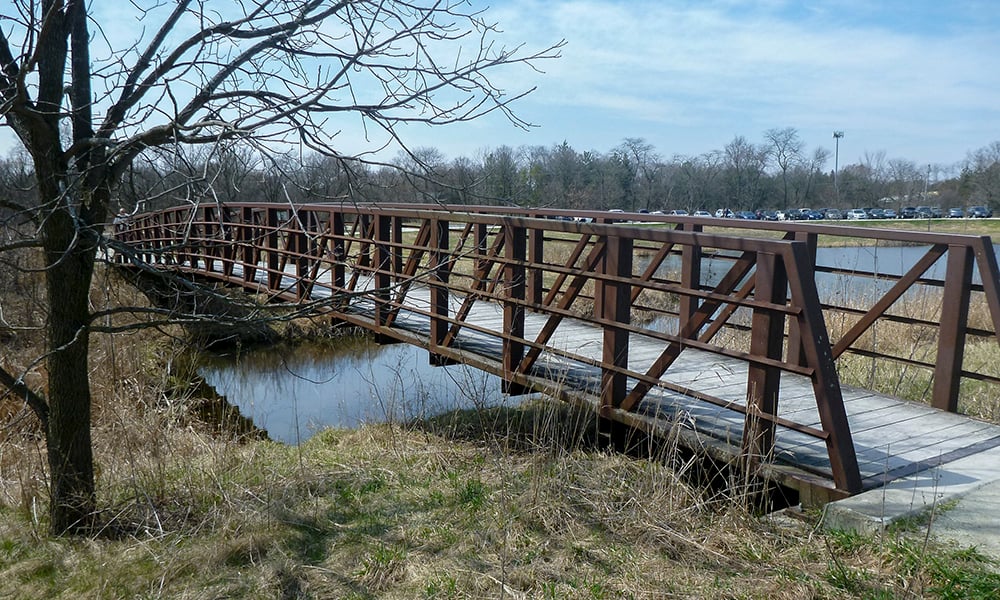 River Bridge
The bridge that crosses the East Branch DuPage River is a 50-foot long by 11-foot-wide cast and wrought-iron bowstring pony truss bridge. The construction date of this bridge is unknown but can be surmised based by bridge details. The structure was built by the King Iron Bridge Company of Cleveland, Ohio, which only built this type of bowstring truss bridge during the 1870s. It is the only known example of this type of bridge in the Chicago region.
Overlaying a modern map onto the 1874 DuPage County atlas places this bridge in the same location as a road that once crossed the river in this same location. This suggests that this bridge sits in the same location it was originally installed in the 1870s. While the original construction details are unknown, the current plan is to rehabilitate the bridge to as close to its original condition as possible.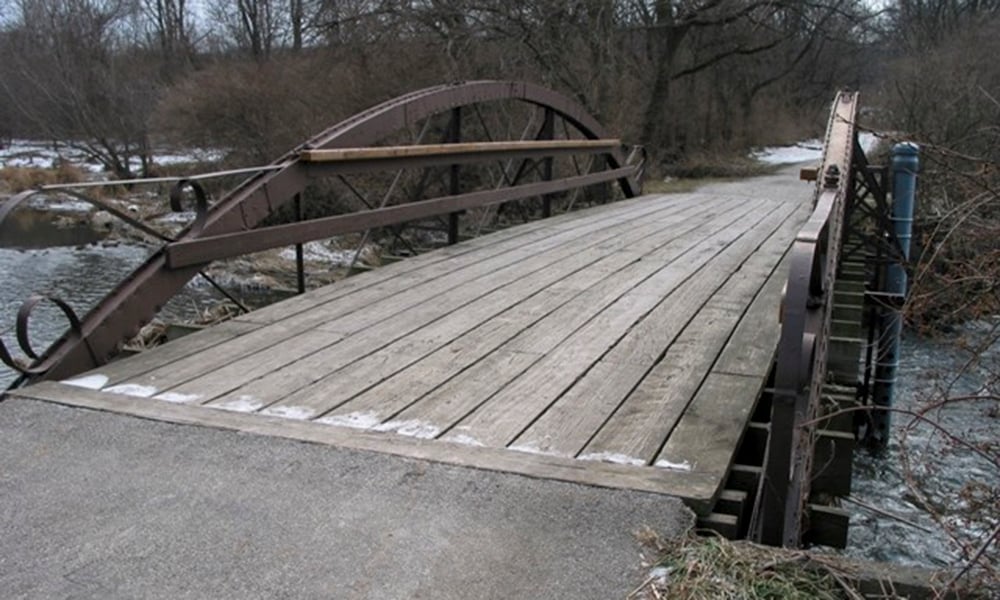 Project Status
On October 3, 2017, the District entered into a contract with H.W. Lochner, Inc. to provide an alternative analysis for replacement of both bridges along with determining associated costs. This work was completed in January 2019.
The Forest Preserve District's 2019 Master Plan identified replacement of the bridges at Hidden Lake as a certified project.
On July 21, 2020, the District entered into a contract with H.W. Lochner, Inc. to provide design engineering and regulatory permitting services for replacement and rehabilitation of both bridges.
On April 19, 2022, the District entered into a contract with Alliance Contractors, Inc. for the restoration and reconstruction of the bridges within Hidden Lake. Construction began in the summer of 2022.
As of December 2022, the prefabricated replacement lake bridge is installed and open to the public. The river bridge is still undergoing refurbishment and is scheduled to be delivered in January of 2023.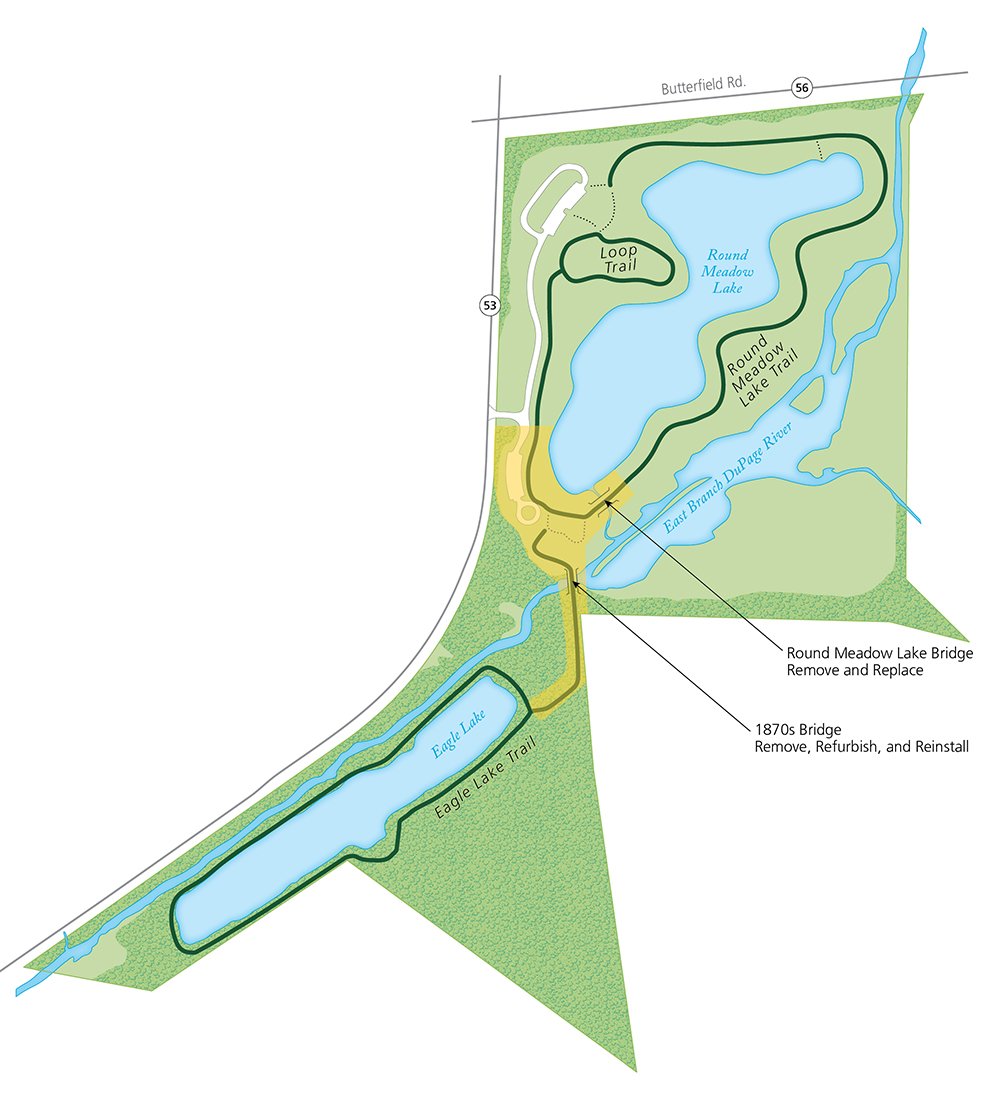 Funding
The construction contract was awarded at $1.37 million and is fully funded within the Districts construction and development fund.