From the President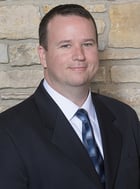 After a record-setting Polar Vortex and a fair share of snow, I think we're all ready to roll out the red carpet for spring. Here at the Forest Preserve District, that means inspecting trails, opening up parking lots, and gearing up for another year of improving the county's nearly 26,000 acres of natural areas.
Locally we might consider the county's patchwork of open space all ours, but it also belongs to an important global network of ecosystems. With the ever-increasing effects of climate change, high-quality prairies, woodlands and wetlands are needed more than ever.
At their most basic these areas take the place of turf-grass lawns, which means fewer gas-powered mowers. But at their most complex they're nonstop "carbon sinks" that continually remove carbon dioxide from the atmosphere before it can join other greenhouse gases. Trees as well as prairie and wetland plants need carbon dioxide for photosynthesis, and although some is re-released a lot remains locked in the plants. When the plants decompose, it becomes part of the soil.
As an agency, we're lowering the amount of carbon dioxide we produce in the first place by switching to equipment with lower carbon-emission levels. We'll be augmenting those efforts in the future by relying more on solar power as well.
The encouraging part is that we can all create patches of natural areas in our own backyards. For ideas, read "Dig In", and look for info on our annual native plant sale and related programs. Let's put on the gardening gloves and get going!

Daniel Hebreard
President, Forest Preserve District of DuPage County