From the President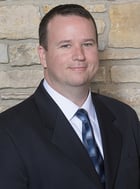 With the growing season comes rejuvenation, hope and, well, rain. This year saw the second-wettest spring on record, but the Forest Preserve District played a big role in keeping much of the water out of local streets and residential basements.
The Forest Preserve District holds nearly 26,000 acres in trust for the residents of DuPage — nearly an eighth of all the land in the county — and a significant amount of that land protects floodplains along both branches of the DuPage River, Salt Creek and a network of tributaries.
When heavy rains force water over a river's banks, the surrounding low-lying floodplain is there to store it. The native grasses, flowers and other plants that grow in a floodplain act like giant sponges, soaking up water by the tens of thousands of gallons. The plants and soils also filter oils, fertilizers and other chemicals from runoff before the water seeps into underground reservoirs.
But that's not all. The trees that grow in a floodplain provide cleaner air by absorbing large amounts of carbon dioxide. They keep things cooler, too, by pulling water through their roots and then releasing it through their leaves in a process called "evapotranspiration." For wildlife, the native plants in a healthy floodplain provide irreplaceable sources of food, shelter and nesting sites.
As part of its mission to protect natural areas, the Forest Preserve District has worked to create floodplains that can provide the most benefits. To name a few, it's done so along Spring Brook at Springbrook Prairie, Salt Creek at The Preserve at Oak Meadows, and the West Branch DuPage River at West Branch. This year, it's working along Spring Brook at Blackwell. With scenic trails (and fairways!) to take you along all of these locations, I hope you'll visit again and again over the years to enjoy all they have to offer. I know I will!

Daniel Hebreard
President, Forest Preserve District of DuPage County