From the President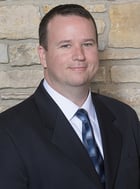 As we continue to make our way through such a tumultuous year, I hope that you, like me, have been able to look to DuPage forest preserves for opportunities to relax and recharge. While we eagerly await the re-opening of our education centers, it's important to remember the experiences DuPage forest preserves continue to provide during these times.
Whether you're in need of an invigorating run or a bike ride over several miles or are looking for a footpath where you can reflect and unwind as you wander through the woods, the forest preserves have 166 miles of open trails. You can find maps for them here at dupageforest.org.
Whether you like to drop a line on a lazy afternoon or soak up a double dose of fall colors as they're reflected on the water, you have your choice of 30 lakes and 45 miles of rivers and streams. Even if you don't consciously pick up on it, just being near water reduces stress and anxiety, lowers your heart rate, and increases your overall sense of well-being.
And many forest preserves have mowed grassy areas where you can spread a blanket and just watch the clouds float by (a personal favorite of my kids).
Of course because we're still complying with Restore Illinois, we remind visitors to continue to practice social distancing and to wear face masks, especially when it's not possible to remain more than 6 feet away from others.
So when you decide it's time to turn off the news and tune into nature, remember your DuPage forest preserves will be there.

Daniel Hebreard
President, Forest Preserve District of DuPage County