From the President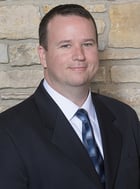 Greetings from the DuPage forest preserves! I'm excited to share updates on some capital projects that are in the planning process.
Willowbrook Wildlife Center in Glen Ellyn has been in existence for over 50 years. At the center, staff and volunteers provide medical treatment to injured and orphaned wildlife, releasing the animals into natural habitats once they're healthy. Over the decades Willowbrook has seen a dramatic increase in the number of patients in its care. It now takes in approximately 10,000 animals each year. The construction of a new state-of-the-art wildlife rehabilitation facility will not only place the District as a national leader in veterinary science, medical care, and rehabilitation but also create a center with expanded naturalized outdoor wildlife rehabilitation areas, public educational opportunities, improved trails, and a restored adjacent preserve.
Our second large project is at Mayslake Hall in Oak Brook. In 1919 Francis Stuyvesant Peabody commissioned renowned Chicago architect Benjamin Marshall to design the Tudor Revival-style mansion. Today, the Forest Preserve District is working to restore the building, which is listed on the National Register of Historic Places. The hall currently serves as a venue for architectural tours, lectures, nature-related art classes and performances throughout the year. The renovation work, which is expected to start in 2022, will restore the façade and protect the structure for years to come.
Given the scale and cost of these projects, the District plans to issue tax-exempt bonds, likely in early 2022. The good news is that because the District is in such excellent financial health, we'll be able to complete these projects — along with others — with no increase in your property taxes. (You'll find a review of our financial health in "News and Notes.")
Big changes are coming to some of the county's most popular forest preserves. I am very excited about these projects and know they will benefit all DuPage residents!

Daniel Hebreard
President, Forest Preserve District of DuPage County