From the President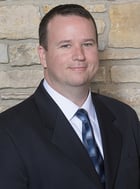 Walking the trails in a DuPage forest preserve is a wonderful experience any time of year, but in summer, the surrounding landscape is certainly at its fullest. Oaks, hickories, and maples are fully leafed out; yellow, purple and white blooms on wildflowers are bursting; and tall native grasses and sedges create wavy curtains in warm breezes. As the state prepares to move into the final phase of Restore Illinois, the Forest Preserve District is ready to welcome its seasonal offerings as well.
Summer camps are in full swing, families are enjoying weekends under the stars at the campground at Blackwell, and groups are experiencing kayaking and archery excursions as part of "Have It at Herrick." We've even kicked off our first summer of paddle boat rentals at Silver Lake at Blackwell. The visitor center at Fullersburg Woods Nature Education Center is open, farmhouse tours are resuming at Kline Creek Farm, and the outdoor exhibit trail at Willowbrook Wildlife Center again provides a way to visit some of the center's residents. And as you'll see in this issue's calendar, we're back to a full schedule of guided fishing, hiking, birding and historical programs.
Behind the scenes, staff is working to provide even more new amenities and features, a few outlined in "News & Notes." (One big project underway at The Preserve at Oak Meadows will be highlighted in our next issue.)
I know the past 18 months have been trying for visitors in many ways, but as we ready to welcome the return to "business as usual," I hope the preserves' trails and natural areas have provided a small respite from otherwise challenging times.
Here's to summer, and here's to all fans of DuPage forest preserves!

Daniel Hebreard
President, Forest Preserve District of DuPage County