From the President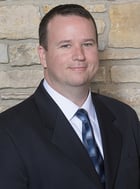 Spring has sprung at the Forest Preserve District, and we're offering a great lineup of programs to celebrate! To begin with, our popular native plant sale is back at Mayslake Peabody Estate, this time in-person and with a new ticketed presale event on May 12 hosted by the Friends of the Forest Preserve District. If you want a head start on your plant shopping, I recommend you sign up for the presale event at dupageforest.org/native-plant-sale.
Speaking of Mayslake, this year we'll begin exterior renovations at historic Mayslake Hall, which will receive a major facelift. I'm also excited to share we've received a $750,000 grant from the Illinois Department of Natural Resources to help with this important renovation. The mansion but not the preserve will be closed to the public starting May 31, but we'll have a full lineup of programs for the reopening in 2023.
This spring, work will also begin on two bridges at Hidden Lake. The bridge on the south side of Round Meadow Lake will be replaced, and the bridge across the East Branch DuPage River, which dates back to the 1870s, will be removed, refurbished off-site, and reinstalled. Both bridges should be in place by fall. During construction, there will not be access to Eagle Lake, but most of the Round Meadow Lake Trail will be accessible.
Throughout DuPage, residents will see projects and restorations, and I ask for your understanding and patience as we continue to reinvest for future generations. Many of these projects take time, which we understand can affect visitors, but our team will work hard to limit disturbances and minimize negative effects wherever possible. I hope you'll agree the positive long-term benefits will far outweigh any temporary inconveniences.
As president, I'm always available to answer any questions or concerns, and you can reach me at dhebreard@dupageforest.org.
I'll see you on the trails!

Daniel Hebreard
President, Forest Preserve District of DuPage County