From the President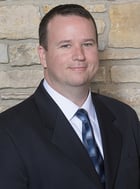 Happy New Year from the Forest Preserve District of DuPage County, where we've been very busy! In 2020 we welcomed
2 million additional visitors due to the pandemic, and we expect 2021 to exceed that amount, putting us at well over 6 million total. People have not only rediscovered nature over the past two years but also continued to connect with the forest preserves as part of their daily lives.
Also, after many years of strategic master planning, we are now fully into implementation mode. Our recently adopted 2022 fiscal year budget includes many major initiatives, such as large habitat restoration projects at Herrick Lake, Egermann Woods, Hickory Grove, and Waterfall Glen; a new parking lot at Waterfall Glen; exterior renovations at Mayslake Hall; site improvements at Willowbrook Wildlife Center; and a renewable-energy solar project at our fleet services building.
The good news is that we are able to undertake these important generational capital projects without raising property taxes. Our 2022 tax levy will remain the same as it was for 2021. The Board of Commissioners was also able to approve the issuance of
$40 million in bonds to support these projects without an increase in taxes. And we continue to aggressively pursue other revenue sources. We expect to receive over $7 million in grant funding next year; our golf enterprises are expected to generate over $6 million.
Both the board and staff are committed to ensuring we continue to offer the very best services at a good value to our residents. Remember, for every dollar you pay in property taxes, two cents go to support 26,000 acres, 166 miles of trails, 60 forest preserves, 47 miles of rivers and streams, 31 lakes, and six educational and cultural sites. I hope you agree this is a good bargain for supporting conservation and sustainability.
All the best to you and yours in 2022, and we'll see you on the trails!

Daniel Hebreard
President, Forest Preserve District of DuPage County