News Release
---
DuPage Forest Preserve District Brings Solar Power to The Preserve at Oak Meadows
President fulfills campaign promise
(April 25, 2019) — DuPage Forest Preserve District officials are bringing solar power to
The Preserve at Oak Meadows
in Addison.

At the recommendation of Forest Preserve District of DuPage County President Daniel Hebreard, commissioners approved installing a solar power system on the cart storage building at The Preserve at Oak Meadows.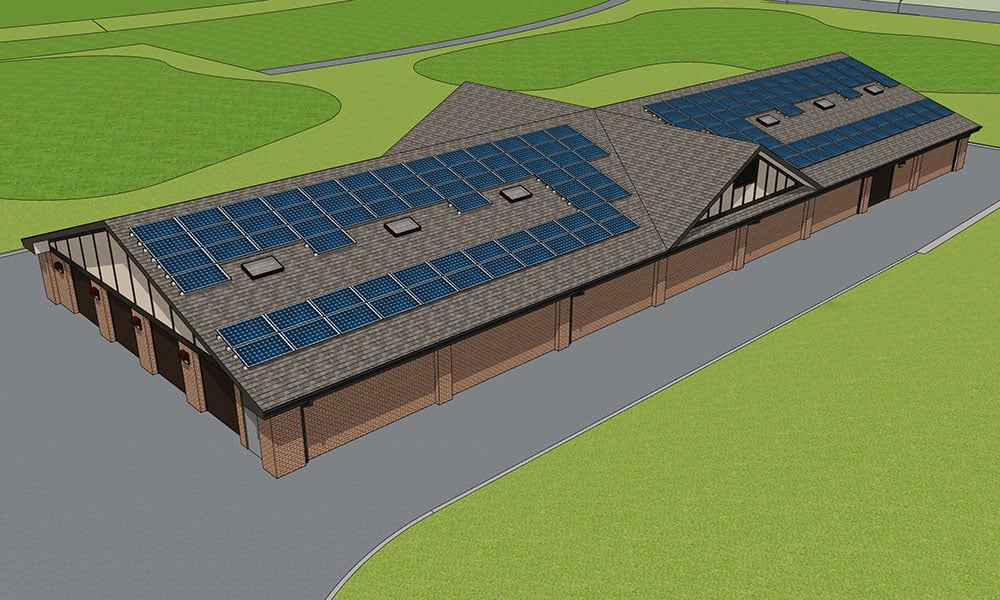 Estimated to cost $166,533, the panels are expected to provide 102% of the building's power. Because it is projected to generate more power than it needs, the system would be eligible for ComEd's net metering program, resulting in additional savings. Other available financial incentives include solar renewable energy certificates and ComEd's distributed generation rebate.

"I'm very excited for this opportunity to continue the District's leadership in green initiatives," Hebreard said.

In addition, a new clubhouse proposed for the golf preserve would be equipped with a green roof, bird-safe glass to reduce the number of birds flying into the window, sustainably sourced wood, and LED light systems. And the preserve's 75 golf carts would also be fully powered by solar energy.

The Preserve at Oak Meadows underwent a major two-year environmental restoration project that improved stormwater management and water quality for Salt Creek, enhanced habitat for fish and other aquatic species, and created a premier 18-hole public golf destination. It reopened for a brief preview season in late summer 2017 and had a full grand-opening season in 2018.

The property was reconfigured to reduce flooding in nearby communities by holding an additional 20 million gallons of stormwater from Salt Creek during flood events, while also minimizing flood damage to the course. Only 15% of the 288 acres is dedicated to fairways, greens and teeing areas, and the number of holes was reduced from 27 to 18. In addition, the project created 25 acres of wetlands and 43 acres of riparian habitat and restored 13 acres along the Salt Creek corridor to improve water quality and plant and animal diversity.
The Forest Preserve District of DuPage County has been connecting people to nature for more than 100 years. More than 4 million people visit its 60+ forest preserves, 145 miles of trails, six education centers and scores of programs each year. For information, call 630-933-7200 or visit
dupageforest.org
, where you can also link to the District's e-newsletter, blog,
Facebook
,
Twitter
and
Instagram
pages.

###