Forest Preserve District Pleased to Share Top Photos
(Dec. 5, 2017) — The Forest Preserve District of DuPage County is happy to announce the five winners of its second "Take 5 Photo Contest."
"For the second year in a row, we were astounded by the quality of images we received. The photographers, particularly in the animal category, made our job of selecting winners a tough one," said Forest Preserve District of DuPage County President Joe Cantore.
Ling Liu from Lisle won the
places
category with a photograph of chickens and a farmhand at the Forest Preserve District's
Kline Creek Farm
. "Watching the chickens focus on following the feeder is mesmerizing," said Liu.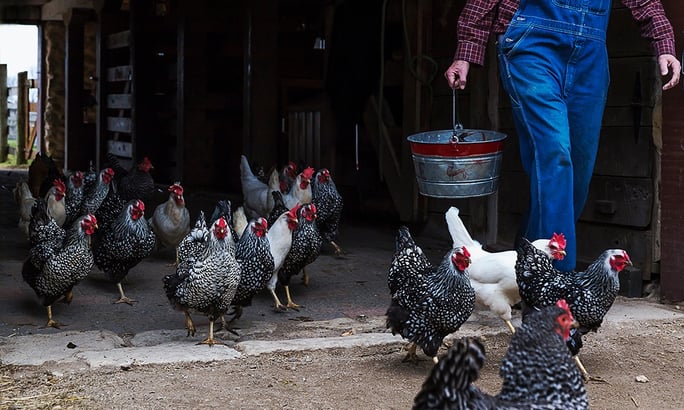 Tristan Schramer of Wheaton won the
animals
category with a smooth green snake at a forest preserve in western DuPage. "The wonder, awe, beauty and magic relinquished by the natural world goes well beyond value and we must do everything we can to protect it," Schramer said.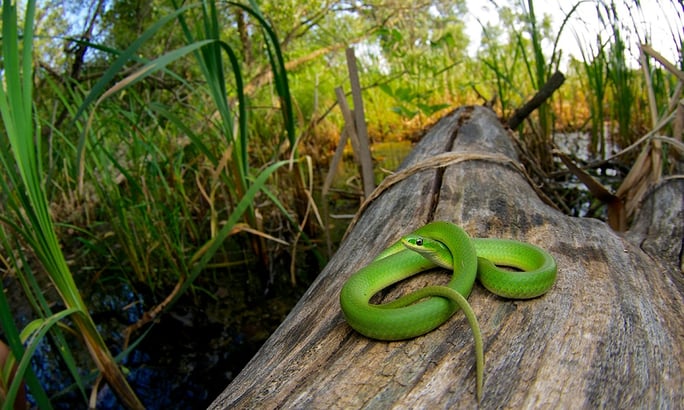 The winning photo for
plants
— May apples at
West DuPage Woods
— was taken by Kim Stines of St. Charles, whose recommendation for taking five in the forest preserves is to "relax and meditate and forget about everything but the beauty that is there."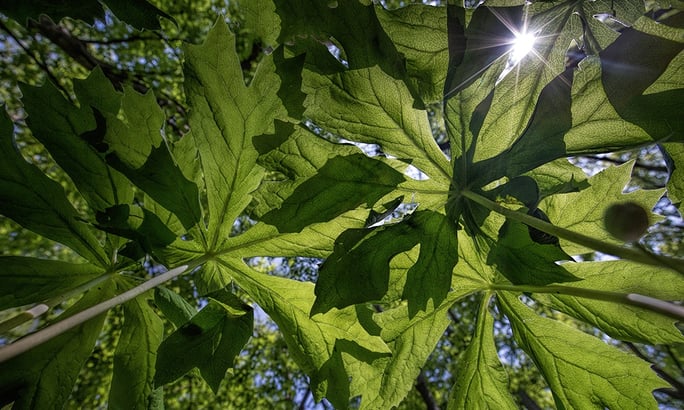 Sara Hodak of Brookfield won the
people
category with a photograph of three children overlooking a marsh at
Fullersburg Woods
. Of her winning entry Hodak said, "We love spending time in the preserves with our kids, exploring and observing nature and wildlife."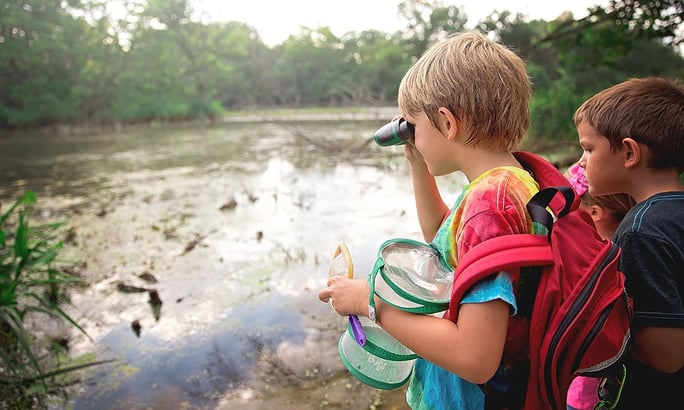 The
voters' choice
winner, sunset at
Blackwell
by Christian Cortinez of Wheaton, was selected from the 10 photos with the most online votes through the Forest Preserve District's
website
and
Facebook page
. "I go to the forest preserves to clear my head. I love sightseeing. I want to capture that moment with my photography," said Cortinez.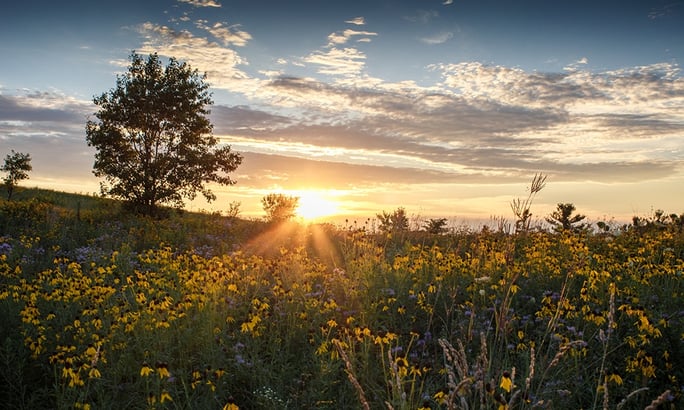 Photographers submitted almost 1,500 images of plants, animals, people, buildings, landscapes, landmarks and weather during the eight-week contest, an offshoot of the District's "Take 5 in a DuPage Forest Preserve" campaign to promote the physical and psychological benefits of spending time outdoors. Studies show that even as little as five minutes in nature can improve your mood and reduce stress. Ten minutes of sunshine can help fight osteoporosis, and connecting with nature for one hour can boost a person's memory by 20 percent.
The
Daily Herald Media Group
,
The Bike Hub
in Glen Ellyn,
Cabela's
in Hoffman Estates and
Erehwon
in Naperville sponsored the contest through in-kind contributions and more than $2,500 in prizes, including two bikes with helmets, a camping package, a snowshoeing package and a rod-and-reel with assorted fishing gear.