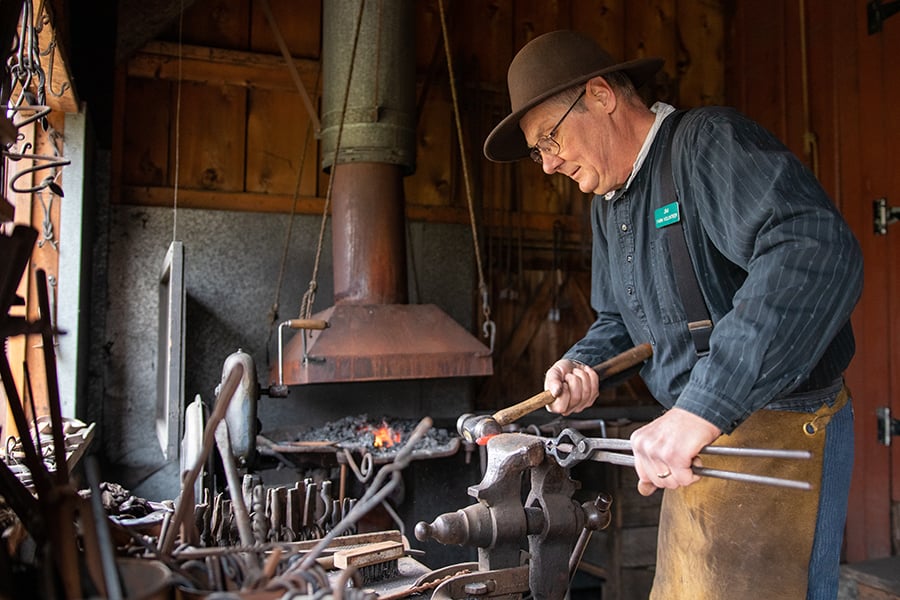 Volunteer at Kline Creek Farm
Our Volunteer Program
Our Forest Preserve District's volunteer program is designed to engage volunteers who are willing to donate their time, talents, and resources to support staff and programs in carrying out the mission, purpose, and guiding principles. The volunteer program offers opportunities to assist and support staff across many diverse programs.

For more information about our volunteer programs, contact Volunteer Services at 630-933-7233 or volunteer@dupageforest.org.
Volunteer at Kline Creek Farm
Kline Creek Farm's volunteers assist staff with heritage programs and hands-on learning activities about life on a DuPage County farm during the late 19th century. They may plant the kitchen garden, can vegetables in the summer kitchen, or collect eggs from the chicken coop. Other volunteers may care for livestock, assist with tours of the barn and outbuildings, or work at the farm's gift shop.
The farm is located at Timber Ridge Forest Preserve in West Chicago.