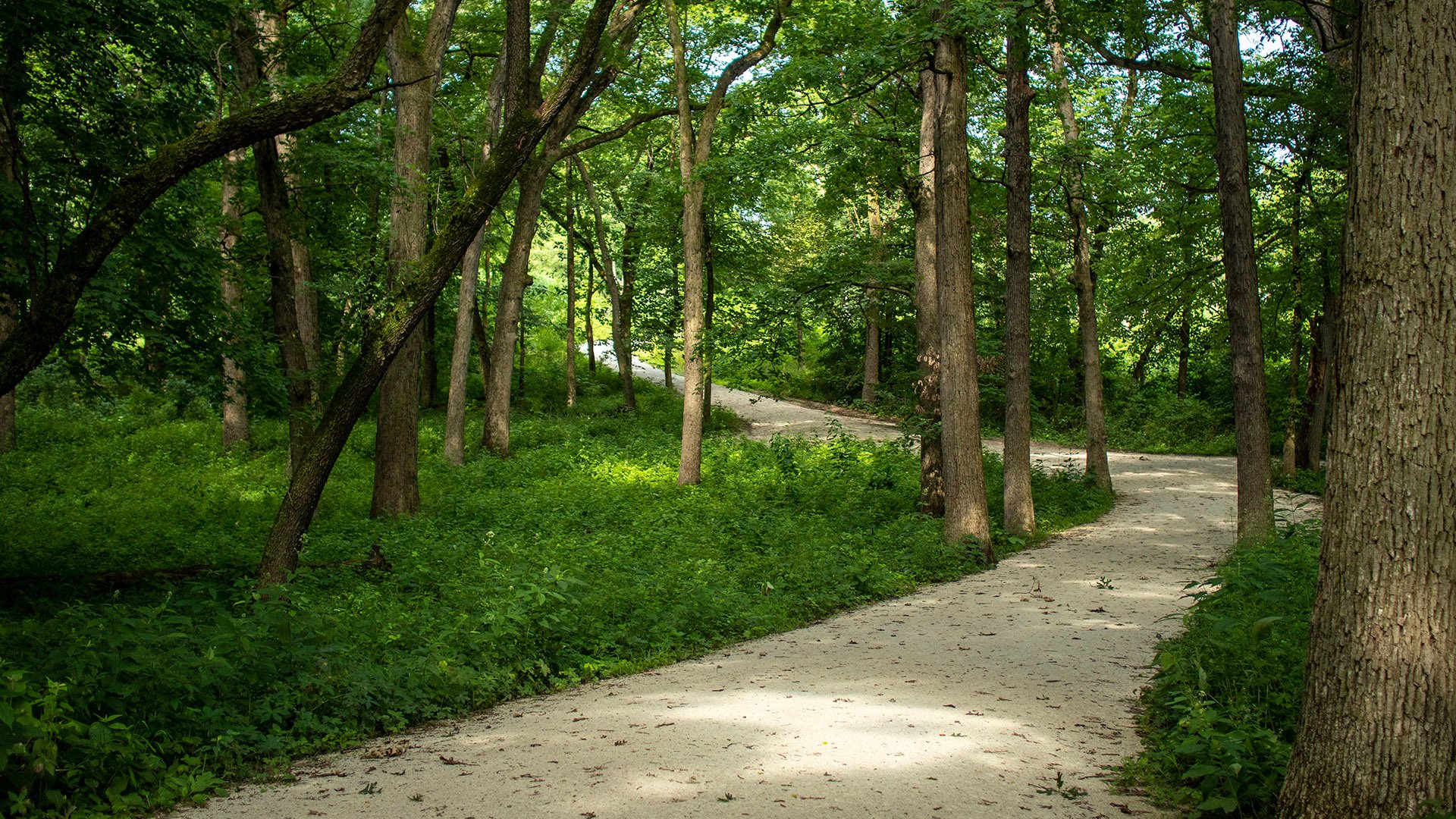 The Forest Preserve District relies on visitors to help protect the public and the county's natural resources by following its General Use Regulation Ordinance, which is posted at each preserve and below on this page. A few of the regulations included in the ordinance are listed below.
Possessing or consuming alcohol is not allowed.

Most forest preserves are open daily from one hour after sunrise to one hour after sunset.

Anglers 16 or older who are not legally disabled must carry valid Illinois fishing licenses. If they're fishing for trout they must also have inland trout stamps.

All pets must be leashed at all times; leashes cannot be more than 10 feet long. Dogs with valid District permits can use the off-leash areas at Blackwell, East Branch, Greene Valley, Hawk Hollow, Mayslake, Oldfield Oaks, and Springbrook Prairie forest preserves.

Motorized vehicles, including all-terrain vehicles, snowmobiles and motorcycles, are prohibited off road.

Paintball guns, air rifles and pyrotechnics, such as fireworks or rockets, are prohibited.

Hunting, trapping or collecting wildlife and removing any natural resource from the preserves are prohibited.

Ground fires are not permitted in forest preserve picnic areas. Visitors may bring their own grills and use the on-site hot-coal disposal containers.

Visitors are not allowed to dump debris, such as grass clippings, leaves or other landscape materials.

Visitors should properly dispose of litter either in trash or recycling bins.

Feeding wildlife is strictly prohibited.

Permits are necessary for a handful of activities and must be purchased in advance online or through Visitor Services at 630-933-7248 Monday – Friday 8 a.m. – 4 p.m.
Some activities require special use permits. T

hese activities include fundraisers for charitable, humanitarian or benevolent causes; contests; training programs or exercises; shows; exhibits of dramatic performances; plays; acts; motion pictures; acrobatic feats; bazaars; sporting events; musical events; ceremonies; children's day camps; or any public meetings, assemblies, demonstrations or parades, including but not limited to drills or maneuvers, rallies, picketing events, public speeches or addresses, group marches or political meetings. These special use permits are unavailable online and must be requested at least two weeks in advance through Visitor Services.

To request a special-use permit, call Visitor Services at 630-933-7248 Monday – Friday 8 a.m. – 4 p.m. at least two full calendar weeks in advance.
General Use Regulation Ordinance 20-076
Chapter I – Construction of Words and Definitions
Chapter III – Protection of Property, Structures and Natural Resources
Chapter IV – Regulation of Sports and Games
Chapter V – Regulation of Vehicles, Traffic and Parking
Chapter VI – Regulation of Personal Conduct and Behavior
Chapter VII – Enforcement
Chapter VIII – Miscellaneous