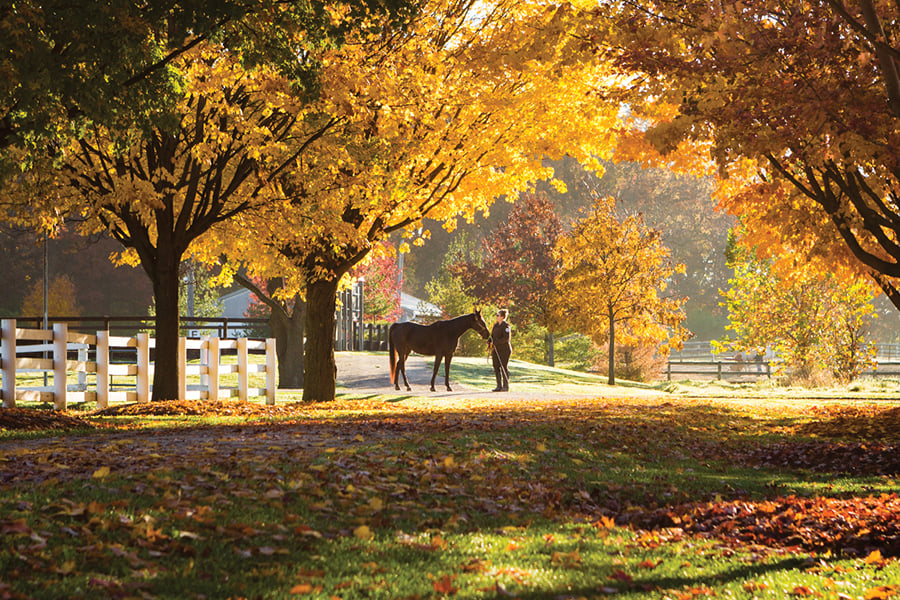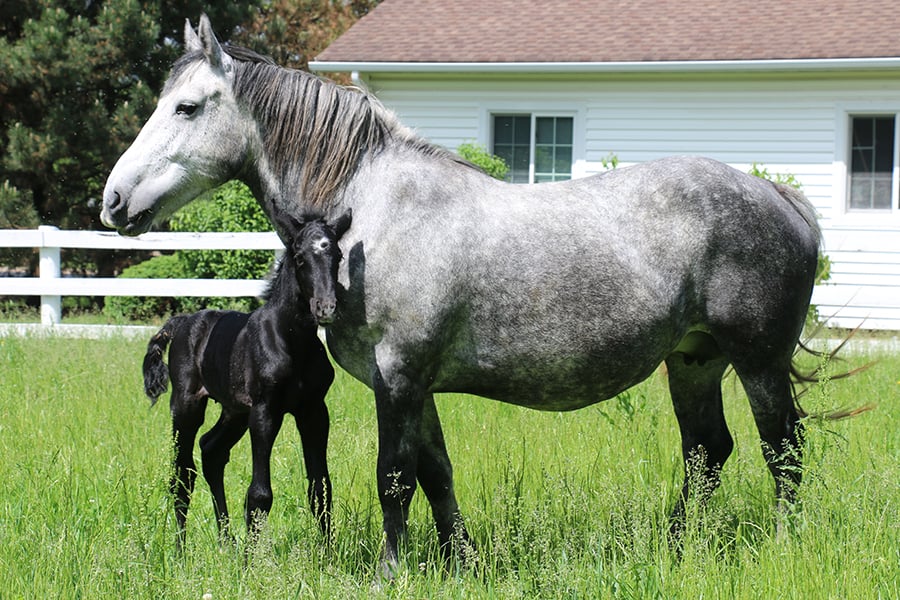 Horseback-Riding Lessons
Anyone 12 or older can gain hands-on experience grooming, saddling, and riding horses during group, private, or semiprivate lessons.
Other Horse-Related Programs
Danada also offers programs to introduce individuals to horses, their behaviors, lifelong care and companionship. Although these programs are horse-related, they do not offer an opportunity to ride our horses.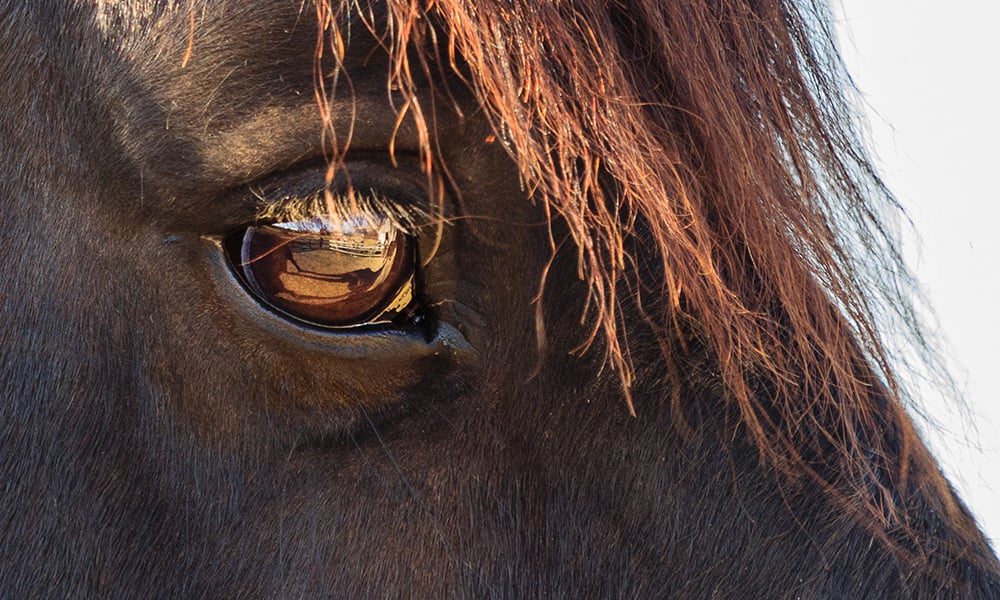 History
The equestrian center and most of the surrounding Danada Forest Preserve were part of the Dan and Ada L. Rice estate. The Rices purchased the land in 1928, when it was a working farm with apple orchards, wheat and corn fields, and grazing lots for livestock.
In 1943, Dan bought eight Thoroughbreds for his wife's interest in horse racing, and the Ada L. Rice Stable was born, a legacy that would last 32 years.

The farm produced many champions and served as a Thoroughbred training facility. The 0.5-mile regulation racetrack west of the barn conditioned yearlings that arrived from a sister farm in Kentucky.

In 1965, the Rices' Lucky Debonair, a bay colt, crossed the wire first in a neck-to-neck finish for a $112,000 Kentucky Derby purse. One year later, their Thoroughbred, Advocator, placed second.
The Kentucky-Style Barn
Built by Dan and Ada Rice during the 1940s, our barn is a hallmark of traditional Thoroughbred-breeding farms in Lexington, Kentucky. The barn design features dormered windows and 26 center stalls surrounded by an exterior aisle. When bad weather limited training outdoors, trainers opened the barn's windows for riders to exercise the horses indoors along the track encircling the stalls.
Today, our Kentucky-style barn not only houses our horses but also serves as a program area for horsemanship lessons, lectures, and group tours.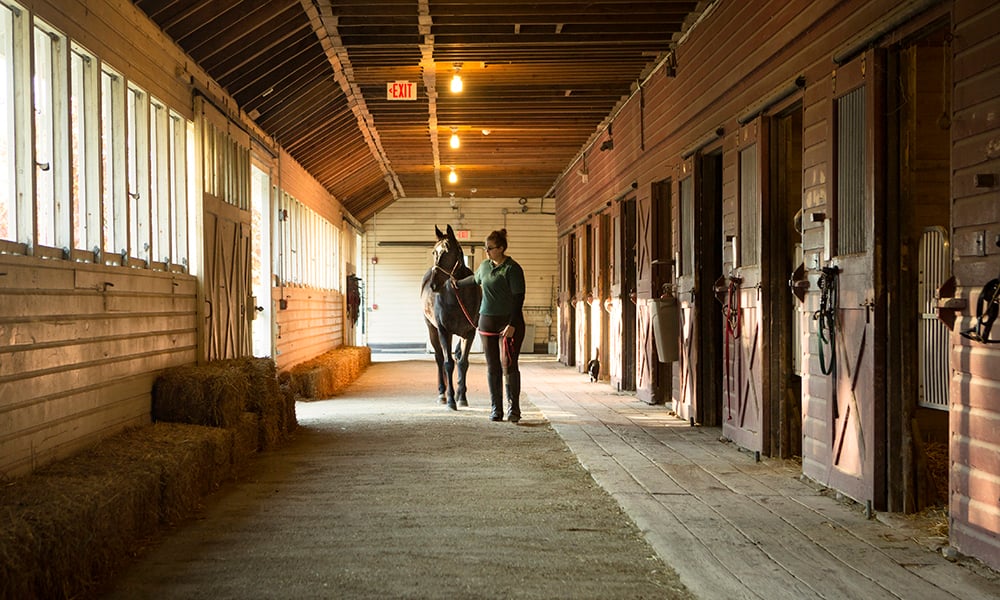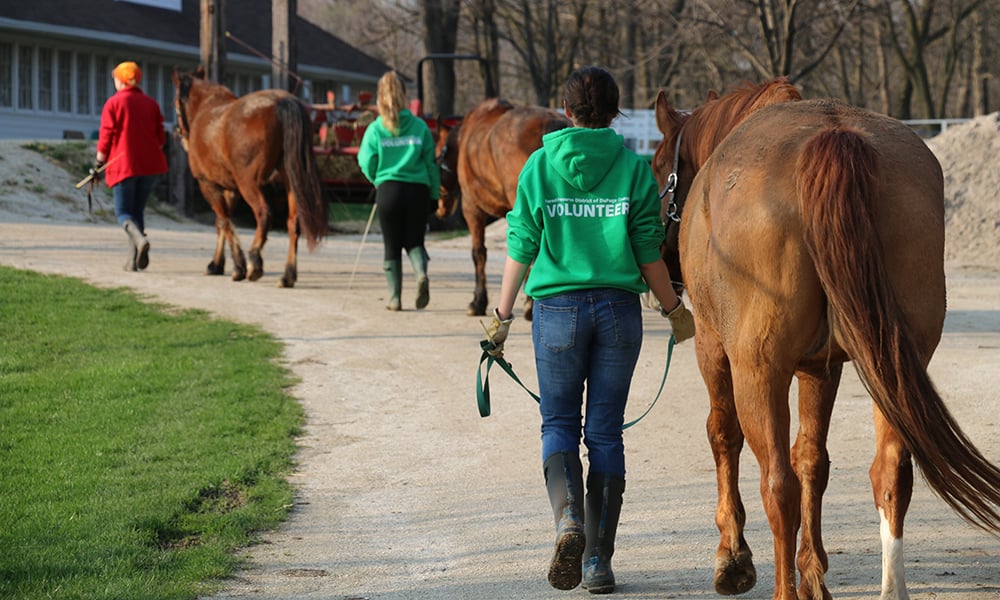 Volunteer
Help to care for the center's horses, attend to barn chores, assist with programs, and more.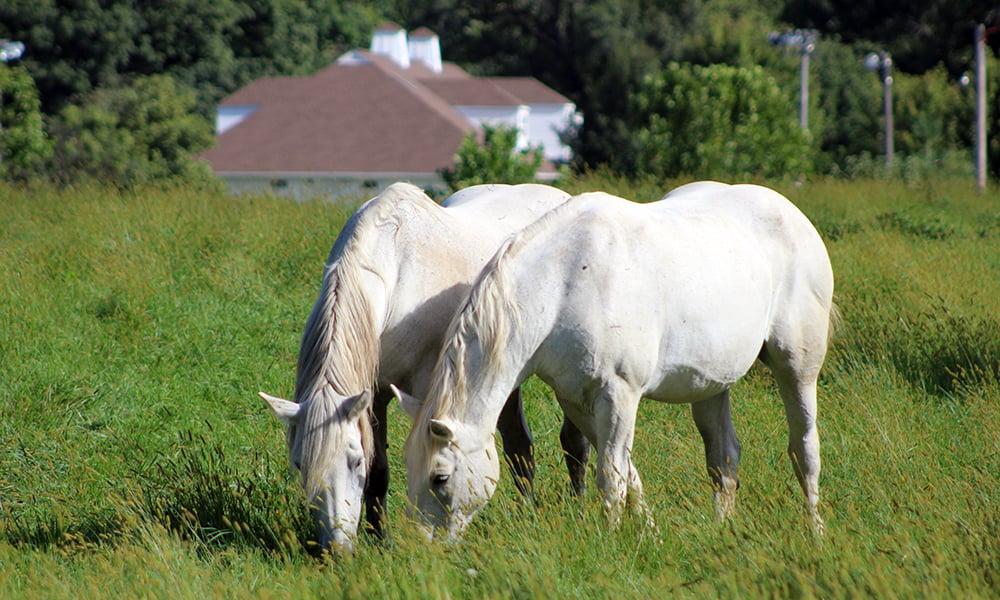 Donate
Your generosity sustains special destinations, like Danada Equestrian Center.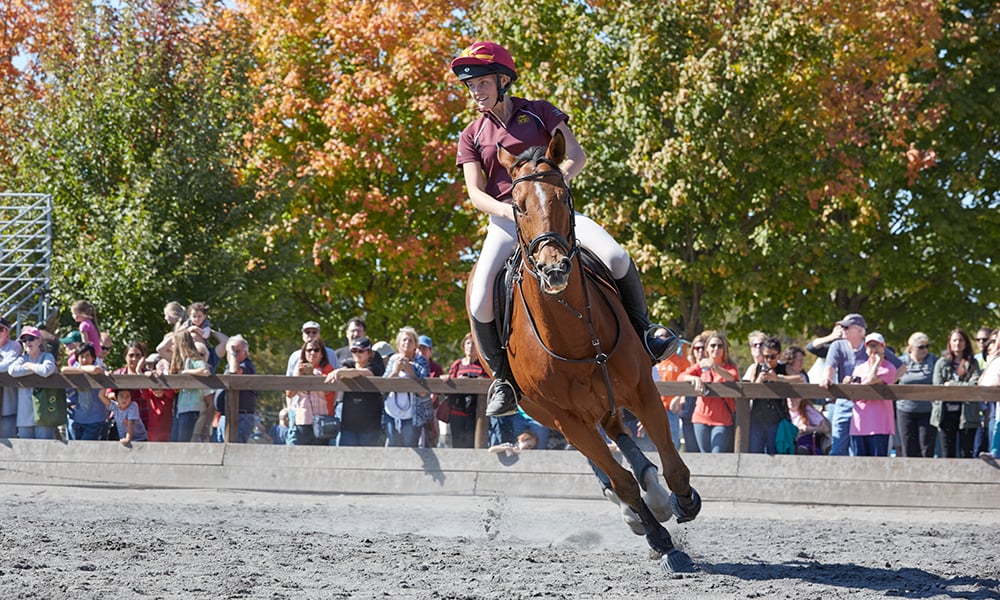 Be Our Community Partner
As a Friends community partner, you can help us connect people to nature in DuPage forest preserves.