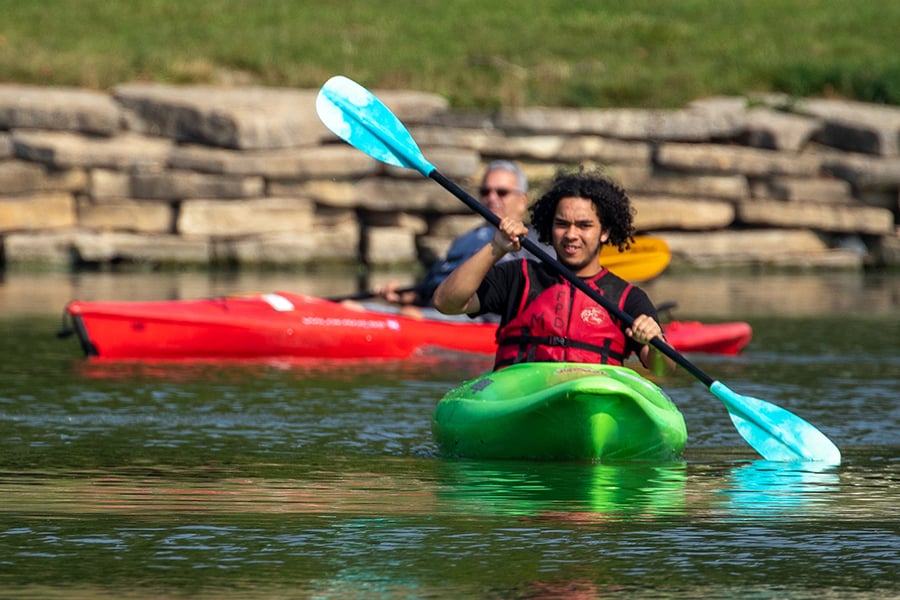 Herrick Lake is one of our most popular preserves for kayaking, fishing, and picnicking, and you can host your birthday party, field trip, or corporate outing here, too!
Monday – Friday only starting the Tuesday after Memorial Day and ending the Friday before Labor Day
Exclusive use of the Herrick Lake east picnic shelter with grills and electricity
Entire fleet of watercraft (12 kayaks, six two-person kayaks, 12 canoes, and six rowboats) (personal flotation devices included)
Fishing poles and tackle available upon request (bait not included, fishing licenses required for anglers 16 or older)
Two-hour minimum
Maximum 100 people
Each Additional Hour
$100
Each Additional Hour
$125
For every three watercraft there must be at least one person on the water who's 18 or older.
Children 9 and under must be in a boat with someone who's 18 or older.
Children 10 – 17 must be near a boat on the water that has someone who's 18 or older.
All boats must stay within eyesight of someone who's 18 or older who's also on the water.
Book Today!
To schedule your Have It at Herrick event, submit this form, or call Visitor Services at 630-871-6419 at least three weeks before your outing.