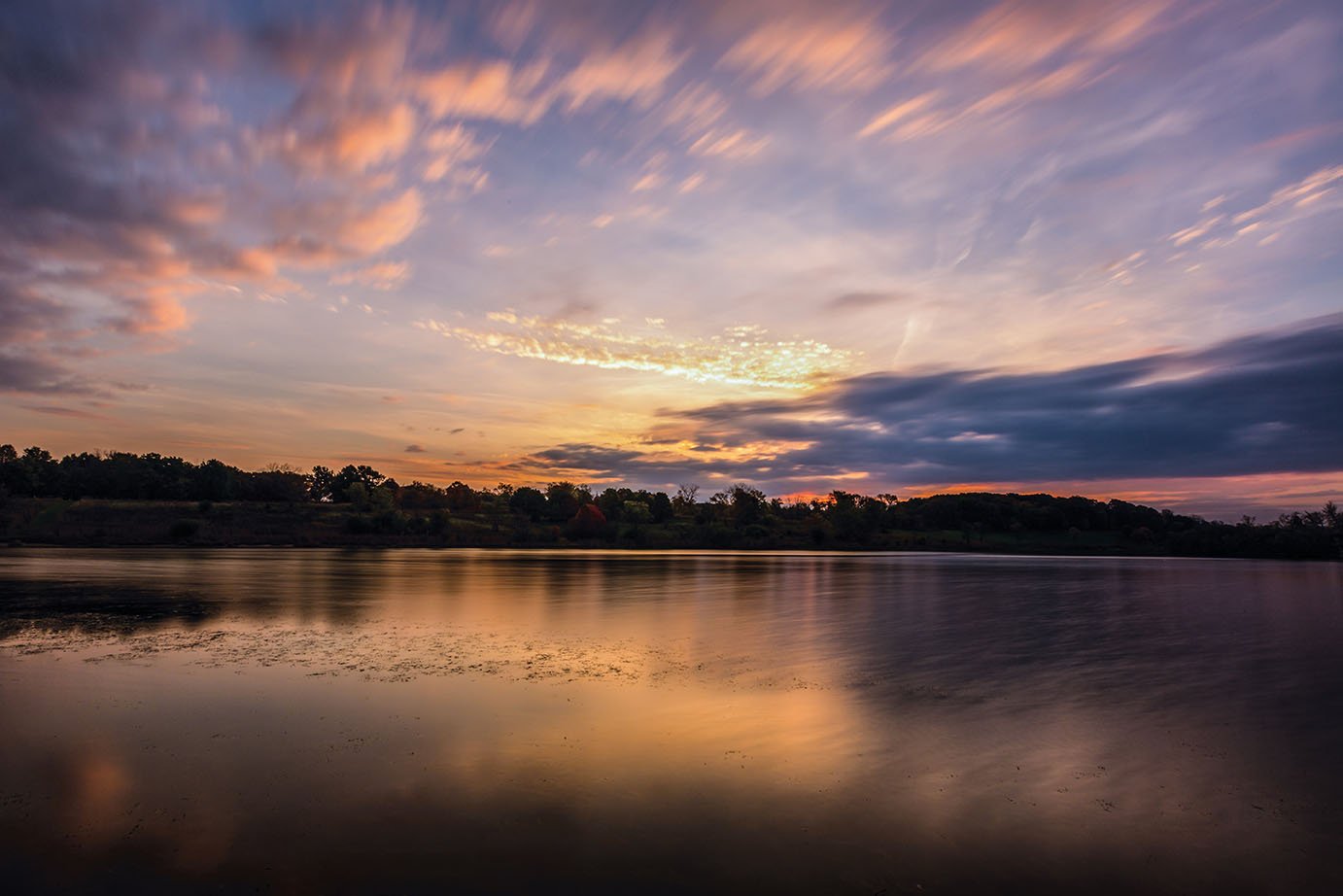 Hours
The preserve is open one hour after sunrise to one hour after sunset.
General Info
Dogs are allowed at the forest preserve but must be on leashes under 10 feet long. Alcohol is prohibited. Read our complete rules and regulations.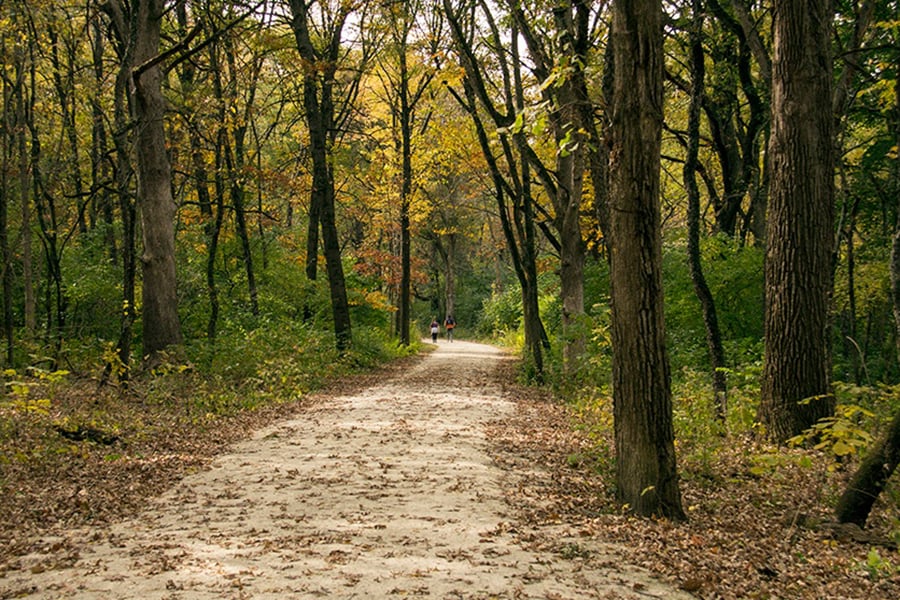 Natural Features
Blackwell's gently-rolling, hilly terrain features oak and hickory woodlands, prairies, grasslands, and wetlands that attract a variety of native wildlife, including wild turkeys, deer, bald eagles, great blue herons, coyotes, red foxes, and muskrats. Blackwell's McKee Marsh, located north of Mack Road, features trails and two vernal ponds where amphibians such as the northern leopard frog breed. Bird species such as the wood duck, blue-winged teal, and solitary sandpiper forage in the area.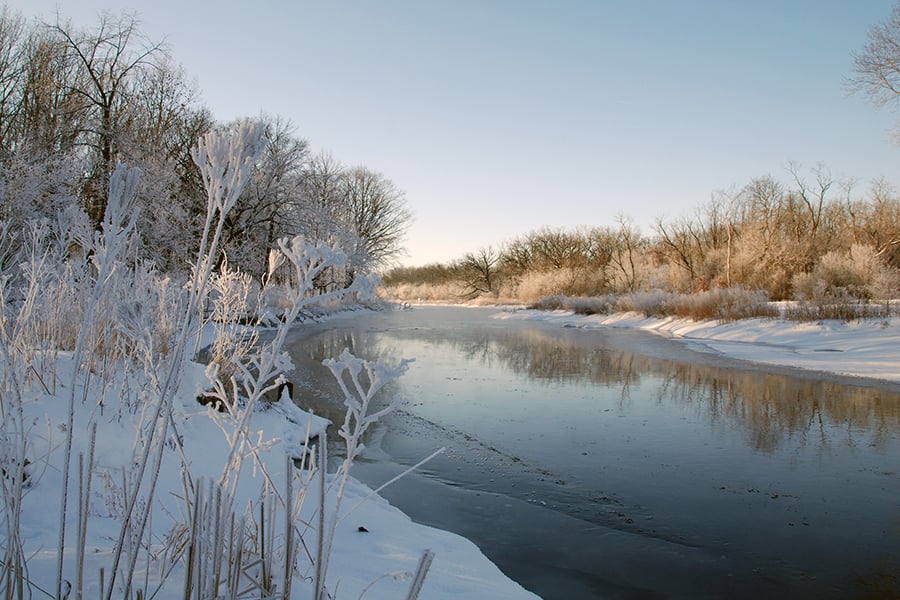 History
Visitors at Blackwell walk on land shaped by the retreating Wisconsin Glacier 12,000 to 15,000 years ago. After the glacier's retreat, savannas with widely-spaced oak trees formed on the higher ground while the lower-lying ground became home to marsh and prairie plants. At Blackwell's McKee Marsh, the 13,000-year-old skeleton of a woolly mammoth — one of the oldest finds of its kind in northeastern Illinois — was discovered in 1977.
In the 1830s, Erastus Gary, one of Winfield Township's first settlers and a founder of Gary, Indiana, made his home on the land that is now Blackwell Forest Preserve. There, he operated a grist mill — Gary's Mill — east of the West Branch DuPage River. The Forest Preserve District of DuPage County purchased the land 130 years later and named it after Roy C. Blackwell, a former District president.
The District converted a quarry on the south side of the preserve into a multiuse area to retain stormwater and provide visitors with a variety of recreational activities. The quarry became Silver Lake. Authorities later chose Blackwell for the site of a county landfill, which operated from 1965 to 1973 and provided valuable knowledge about managing solid waste. Today, Mount Hoy serves as a scenic overlook and popular birding site as well as a winter tubing hill.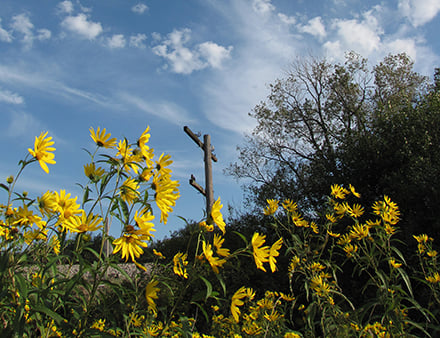 DuPage forest preserves' biodiversity is impressive, and it's something we should not take for granted.
Joey R., West Chicago