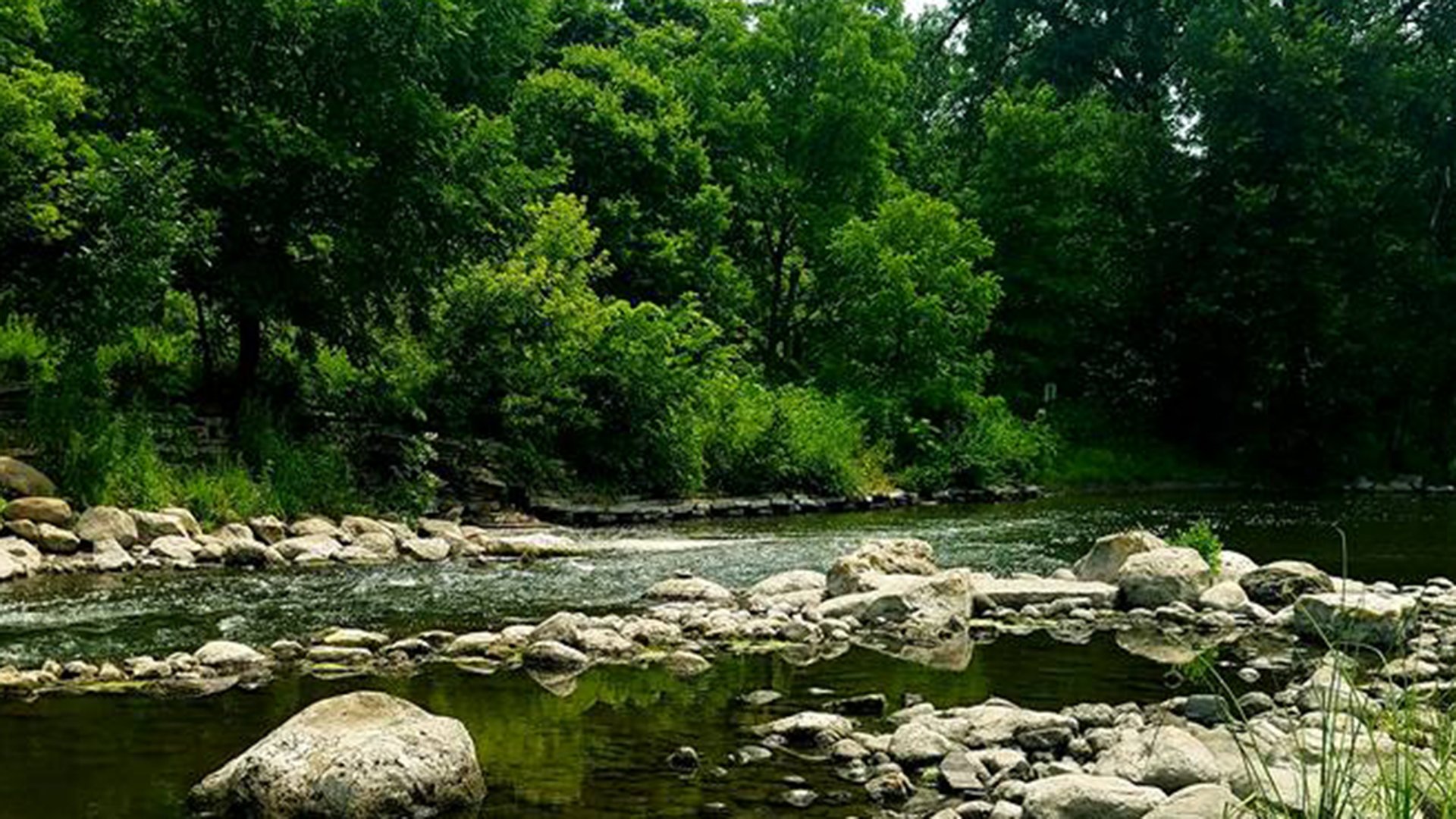 Warrenville Grove
Warrenville
Hours
The preserve is open one hour after sunrise to one hour after sunset.
General Info
Dogs are allowed at the forest preserve but must be on leashes under 10 feet long. Alcohol is prohibited. Read our complete rules and regulations.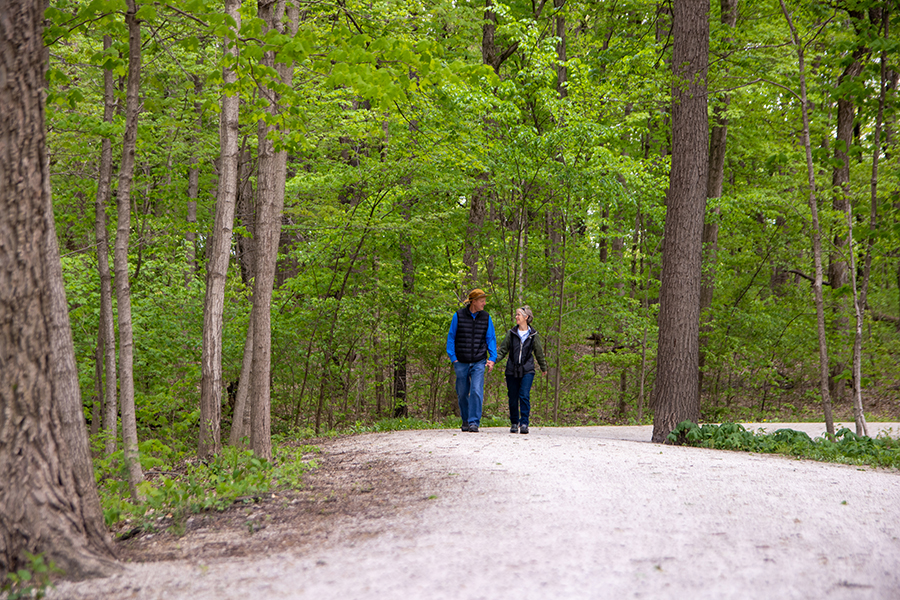 Natural Features
The 127-acre Warrenville Grove Forest Preserve in Warrenville features trails, woodlands, picnic areas and the shoreline of the West Branch DuPage River, providing a respite for visitors since 1923. Its rich history, beauty and numerous amenities make it a favorite for many.
Warrenville Grove's rolling topography consists of floodplain and upland woodlands, natural fens and the West Branch DuPage River. Its upland woodlands — some natural and some reforested — contain oak, maple and walnut species. The preserves' fens — some natural and some in need of restoration — are delicate ecosystems containing rare vegetative species.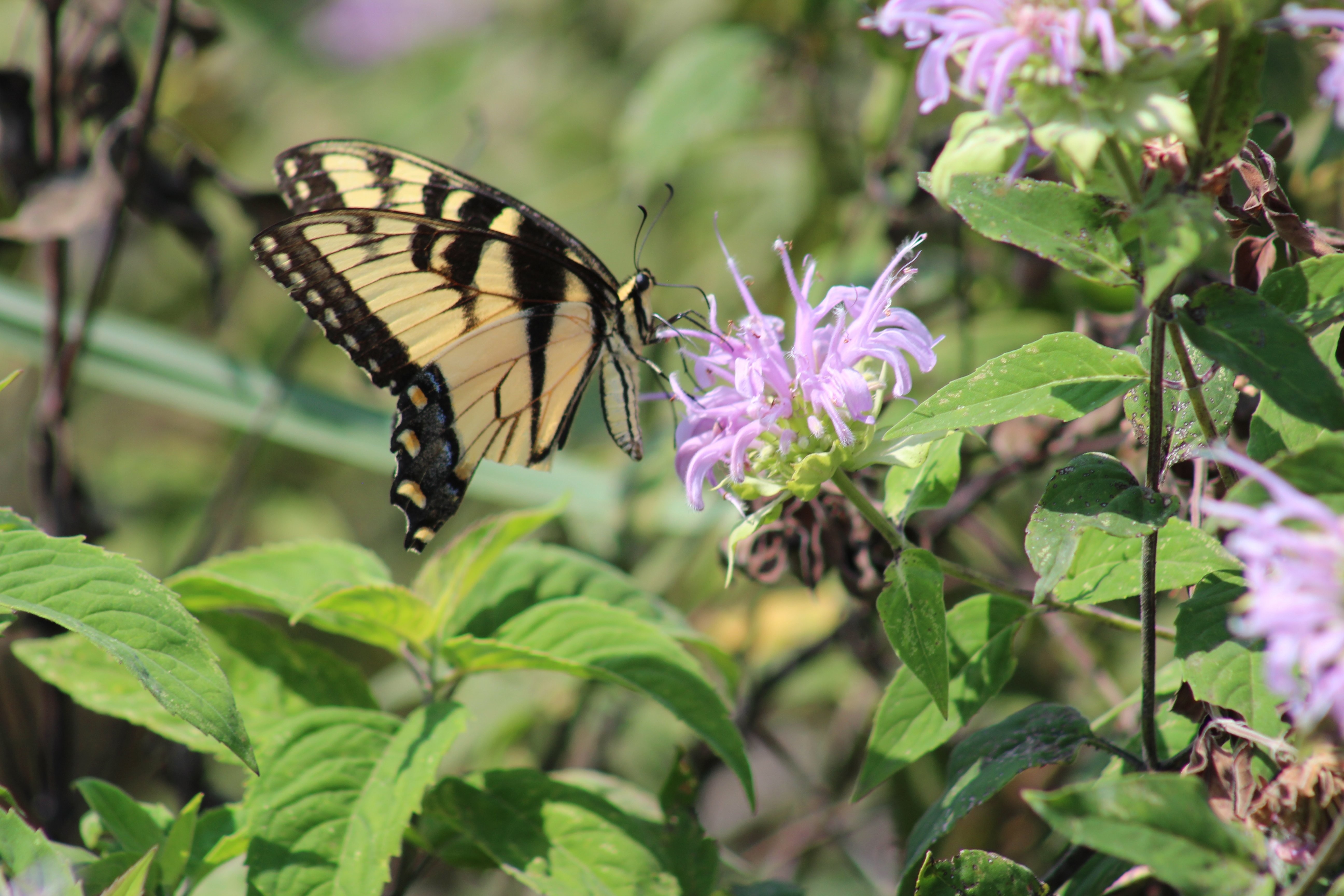 History
Warrenville Grove's Batavia Road parking lot used to be the site of an old mill that was a hub of activity for farmers and their families. A dam was built across the West Branch DuPage River to power a gristmill in 1847, and the mill produced 3,000 bushels of feed and 1,200 bushels of rye flour during the month of January by one account. Farmers from miles away brought their children to swim there while they waited in line at the mill, and the area became one of the best beach destinations for local families. The pond even served as a baptismal pool and sheep bath.
Over the decades the site housed two gristmills and a sawmill, each subject to repairs due to floods or ice damage. There were even fires in 1879 and 1897, the result of friction-generated heat from the gears' nonstop operation. The mill lost in the 1897 disaster was the last. The District acquired its first 42-acre parcel in 1923, making Warrenville Grove one of the District's oldest preserves. Additional parcels were acquired in 1960, the 1980s and 2000s.
Recent habitat restoration work along the West Branch included removing the dam in 2012, but you can still see the remnants of the dam's limestone abutments from the 1930s and walk across the historic millrace as you listen to water gurgle over the re-created natural riffles.