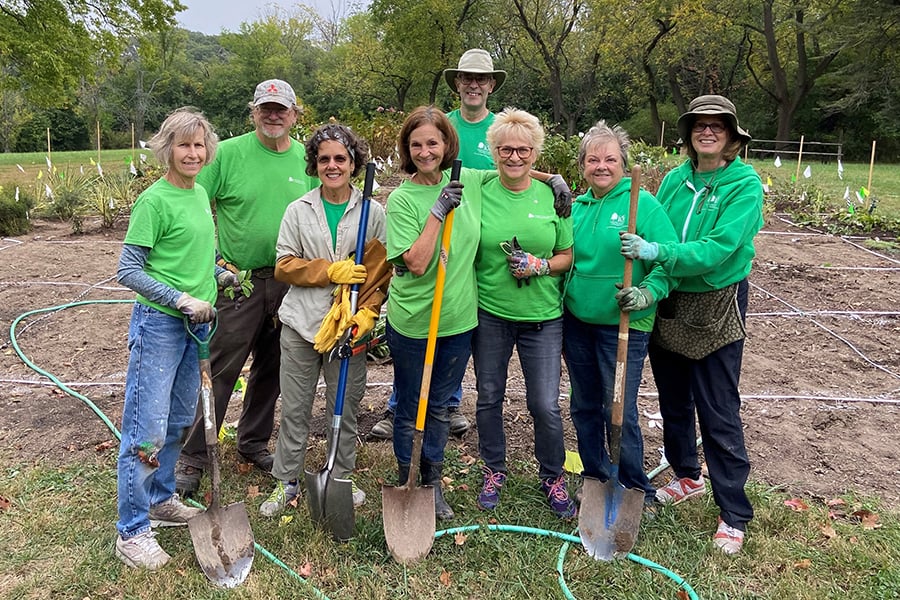 Volunteer at Mayslake Peabody Estate
Our Volunteer Program
Our Forest Preserve District's volunteer program is designed to engage volunteers who are willing to donate their time, talents, and resources to support staff and programs in carrying out the mission, purpose, and guiding principles. The volunteer program offers opportunities to assist and support staff across many diverse programs.

For more information about our volunteer programs, contact Volunteer Services at 630-933-7233 or volunteer@dupageforest.org.
Volunteer at Mayslake Peabody Estate
Mayslake Peabody Estate's volunteers assist staff by helping lead tours of the Tudor-revival-style building and describe life at the estate in the early 1920s. Research volunteers uncover exciting information about the Potawatomi, Peabody family, and Franciscan Order of Friars Minor. Estate garden volunteers work to re-establish the lush grounds around Mayslake Hall and maintain formal landscaping.
Mayslake Peabody Estate is located at Mayslake Forest Preserve in Oak Brook.