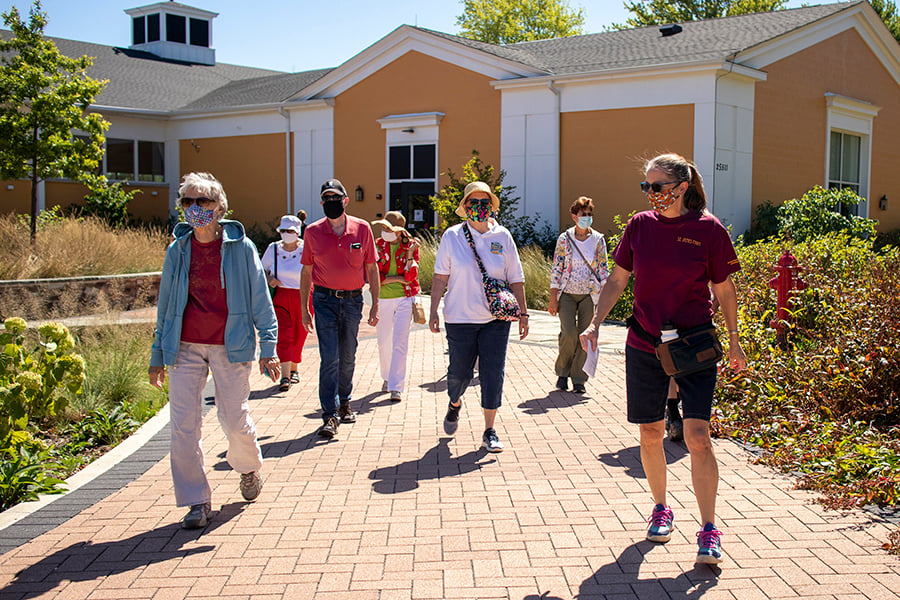 Volunteer at St. James Farm
Our Volunteer Program
Our Forest Preserve District's volunteer program is designed to engage volunteers who are willing to donate their time, talents, and resources to support staff and programs in carrying out the mission, purpose, and guiding principles. The program offers opportunities to assist and support staff across many diverse programs.

For more information about our volunteer programs, contact Volunteer Services at 630-933-7233 or volunteer@dupageforest.org.
Volunteer at St. James Farm
St. James Farm's volunteers assist staff interpret the history of this former family retreat, which features equestrian and dairy buildings, International Harvester relics, art and sculptures, and restored prairies, woodlands, and wetlands.
St. James Farm Forest Preserve is located in Warrenville.