From the President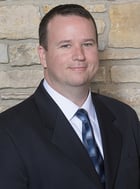 I hope that you and your family are ready to enjoy the fall breeze and autumn leaves. It's an ideal time to visit a preserve you haven't seen, explore a new trail, or enjoy a fall program at one of our education centers. With 26,000 acres of open space in DuPage, you will certainly find something magical this season.
This year we're thrilled to mark the return of Fall Festival at Danada, and instead of one day of fun, we're expanding the event to two days, Saturday, Oct. 8, and Sunday, Oct. 9. Our largest event, Fall Festival includes equestrian performances, wagon rides, kids activities, great food, and more. Admission and parking are free, and you can find out more about this fun family experience online.
As the seasons change, we continue to be busy. Construction is complete for the new 180-space parking lot at Waterfall Glen, and work has started on the major renovation of the exterior of Mayslake Hall. Our fleet building at Blackwell has a full array of solar panels ready to go online, and the board recently approved the development of a comprehensive clean-energy, resiliency, and sustainability plan, which will help guide our conservation efforts into the future. We also hosted a ceremonial groundbreaking celebration for the new Willowbrook Wildlife Center, a project that will be under construction for the next two years. In the meantime, we're actively seeking grants and donations for this most-loved wildlife center.
There is so much going on that I encourage you to follow us on our social media sites or sign up for email alerts. Fall is the perfect season to enjoy all of the beautiful sites, colors, and programs we have to offer. See you on the trails!

Daniel Hebreard
President, Forest Preserve District of DuPage County