News Release
Ceremonial Groundbreaking Celebrates New Net-Zero-Designed Willowbrook Wildlife Clinic and Visitor Center
New center will advance wildlife care, community engagement, and sustainability
A ceremonial groundbreaking was held Tuesday to celebrate an ambitious $25.5 million master plan project for Willowbrook Wildlife Center that transforms the center and makes it DuPage Forest Preserve District's first net-zero-designed building.
The project includes a 27,000-square-foot wildlife rehabilitation clinic and visitor center that will allow visitors to view animals through one-way windows and video monitors as they are examined, treated, in surgery, being fed, and rehabilitated.
The project also includes new animal rehabilitation areas, an outdoor classroom, an interpretive trail with wildlife observation areas, and outdoor activity spaces that demonstrate how to attract and live in harmony with native wildlife.
The outdoor animal exhibits and butterfly garden and pond area will close near the end of the year for construction of the new clinic and visitor center. The animals from the outdoor exhibit area will move to their new homes, and access to the nature trails will then be limited only through the neighborhood, not through the main Willowbrook parking lot for safety reasons. This is expected to begin in early 2023.
The new facility will help Willowbrook's existing nonreleasable animals, most of which are geriatric, by housing them in enclosures best suited to their needs. Video monitors will showcase select animals as well as animals in the rehabilitation enclosures.
The building is slated to be one of the first net-zero facilities in DuPage County, producing more energy from renewable resources than it consumes on an annual basis. The high-performance facility will include a geothermal heating and cooling system and energy-efficient features throughout. Solar panels that convert sunlight into electricity will produce electricity for the building and be visible to visitors to learn about renewable energy.
The new clinic and visitor center are expected to open in mid-2024, and the entire project is expected to be done by 2025. Wildlife rehabilitation will continue uninterrupted throughout the project.
The District is using $22 million in general obligation bonds to help fund the project and is pursuing an additional $3.5 million in grants.
Thanks to generous donors and the Friends of the Forest Preserve District, $3.7 million is private donations is already available to support the project. The nonprofit Friends group offers additional opportunities for the public to contribute through the Friends' website.
Willowbrook Wildlife Center is a nationally recognized wildlife rehabilitation facility that provides care and medical treatment to approximately 10,000 sick, injured and orphaned native wildlife a year.
Operated by the Forest Preserve since 1956, Willowbrook also supports the District's Blanding's turtle captive-rearing program and serves as an environmental and wildlife education resource for the public.
All of Willowbrook's operating expenses are funded by the Forest Preserve District and private donations. The center does not receive state or federal funds to operate.
The Forest Preserve District of DuPage County has been connecting people to nature for more than 100 years. More than 6.2 million people visit its 60 forest preserves, 166 miles of trails, six education centers, and scores of programs each year. For information, call 630-933-7200 or visit dupageforest.org, where you can also link to the District's e-newsletter, Facebook, Twitter, Instagram and TikTok pages.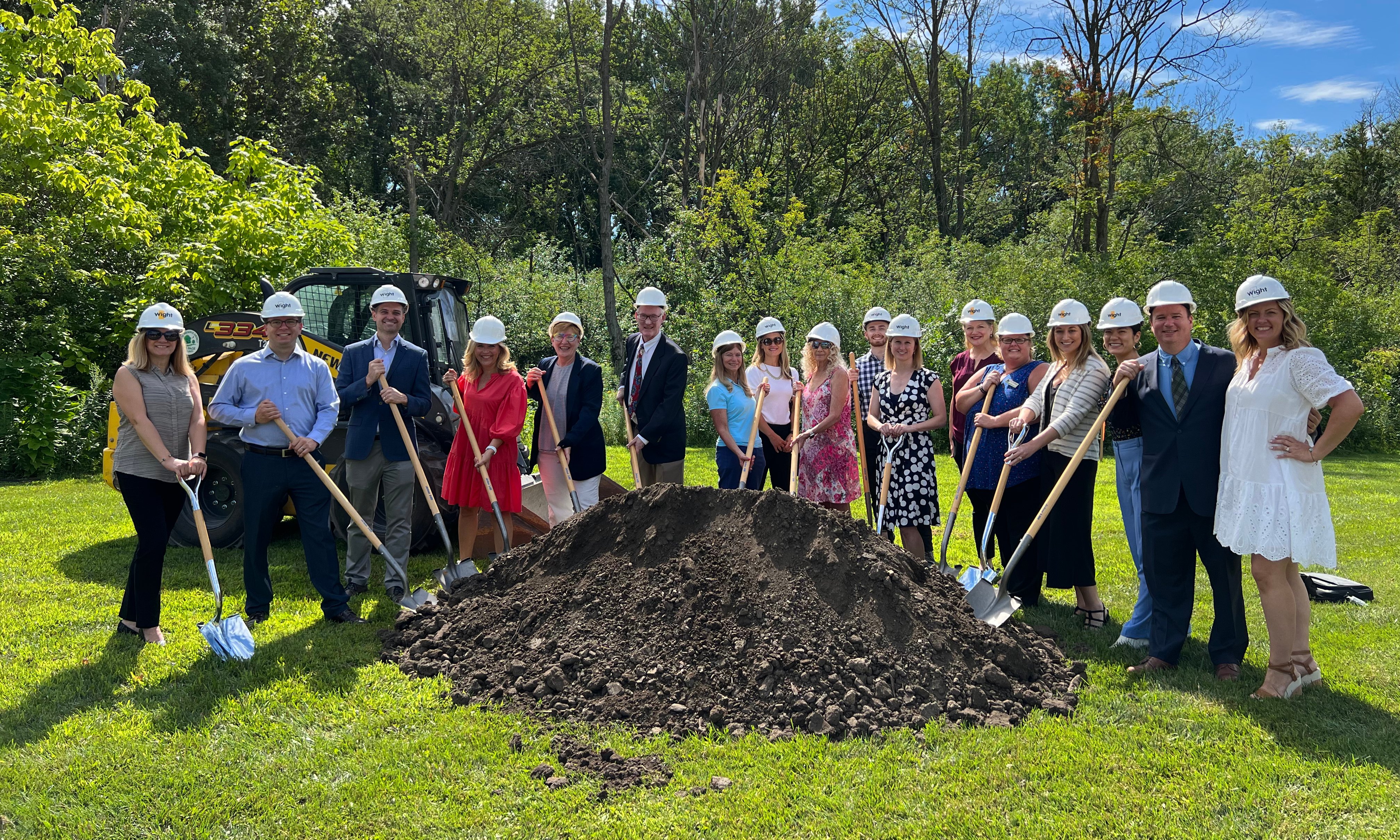 Forest Preserve District Commissioners pose with staff from Wight & Company, the Chicago-based architecture, engineering and design-build firm hired to design and construct the new state-of-the-art facility.