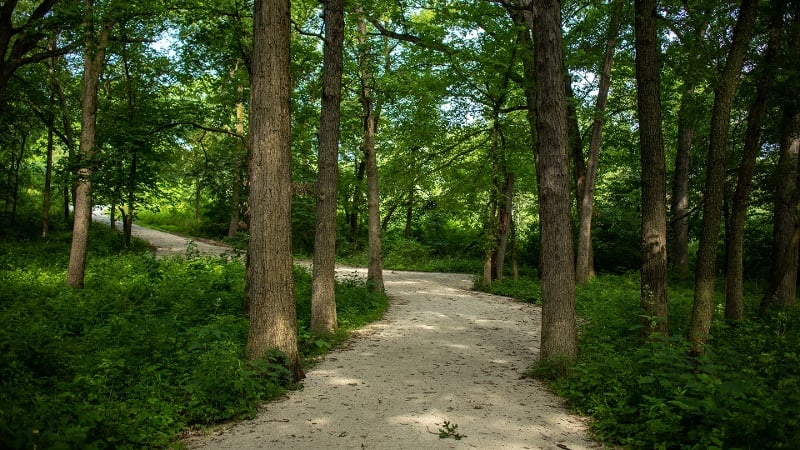 Salt Creek Restoration at Fullersburg Woods
The DuPage River Salt Creek Workgroup, a non-profit organization created to bring together a diverse coalition of stakeholders to work together to preserve and enhance water quality and stream resource quality in the East Branch DuPage River, West Branch DuPage River, Salt Creek and their tributaries, began monitoring water quality and wildlife at Salt Creek in 2007. The group found a decline in river health upstream of the Graue Mill dam and began exploring options to improve river quality and help meet water quality standards required by the Clean Water Act.
In late 2020, the Forest Preserve District's Board of Commissioners approved a license agreement with the workgroup that allows them to implement a master plan for Salt Creek at Fullersburg Woods, which includes removing the dam. The group's ambitious plan will also restore the creek over one mile upstream of Graue Mill by stabilizing the stream bank, diversifying habitat for aquatic life, and planting native vegetation.
Frequently Asked Questions