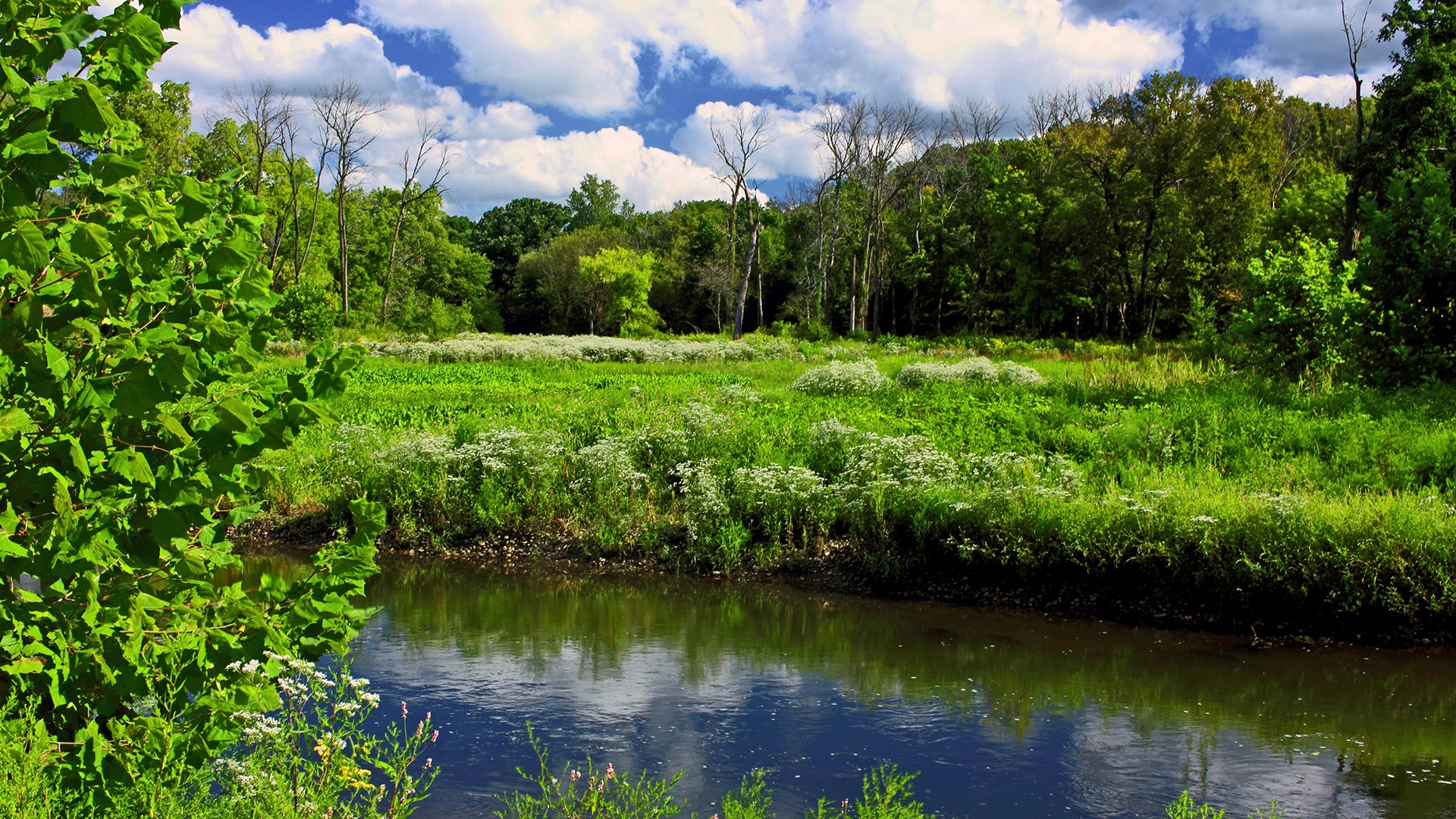 Hours
The preserve is open one hour after sunrise to one hour after sunset.
General Info
Dogs are allowed at the forest preserve but must be on leashes under 10 feet long. Alcohol is prohibited. Read our complete rules and regulations.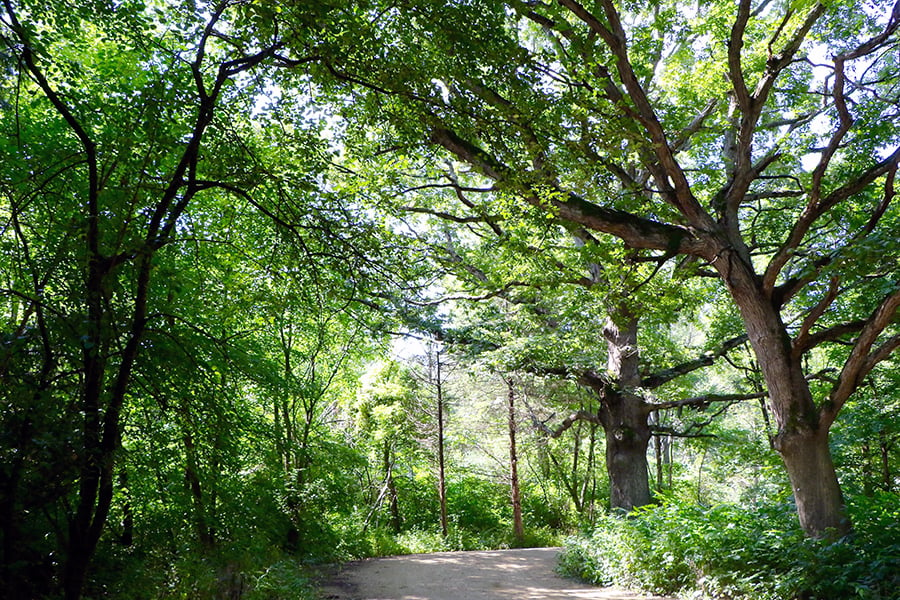 Natural Features
The West Branch DuPage River flows through the 465-acre McDowell Grove, providing fishing opportunities and attracting waterfowl and shorebirds like egrets and great blue herons. McDowell Grove's maples put on a spectacular show of colors in the fall.
McDowell Grove has mature woodlands, open fields with eastern bluebirds and Cooper's hawks, and a floodplain forest with towering butternuts and black maples. A restored 3-mile stretch of the West Branch DuPage River flows naturally and provides improved habitat for a variety of aquatic wildlife.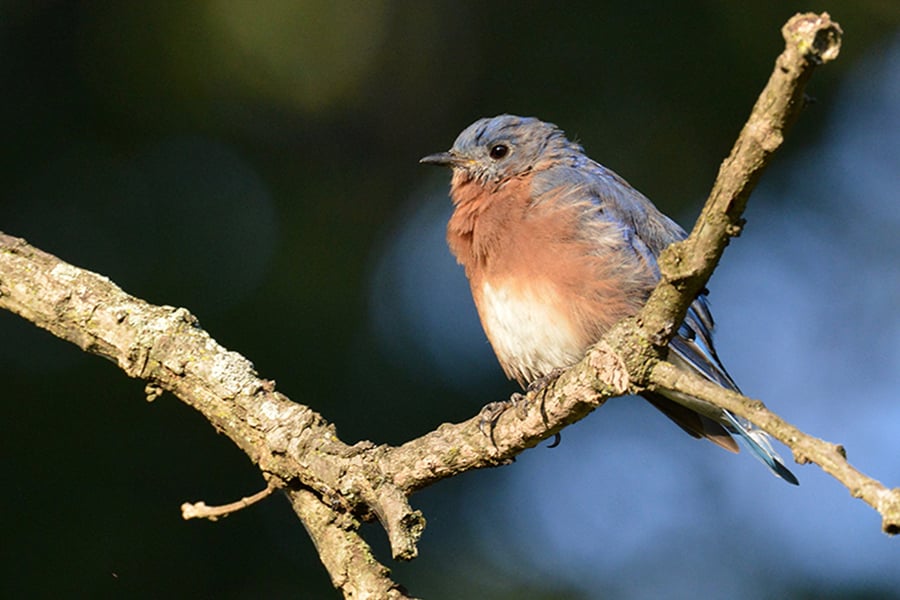 History
In the 1930s, McDowell Grove was a camp for the Civilian Conservation Corps — a work-relief program part of President Roosevelt's New Deal legislation designed to combat Depression-era unemployment while conserving the nation's natural resources. Workers constructed picnic areas, a plank bridge across the West Branch DuPage River, a boathouse, bridle path and a limestone dam on the West Branch DuPage River. The camp had six barracks, which provided housing for 200 workers. During World War II, the site served as a secret installation for developing radar technology. After Camp McDowell became a radar school in 1941, three additional barracks were added. The camp eventually served as a training site for Office of Strategic Services until 1944, and in 1946 the buildings were sold.
Starting in May 2013, the District and DuPage County Stormwater Management began a three-year project to restore a 3-mile stretch of the West DuPage River, including two miles in McDowell Grove Forest Preserve. In addition to improving flood control in the area, the project involved invasive species control and river restoration to improve habitat for fish and other aquatic species.