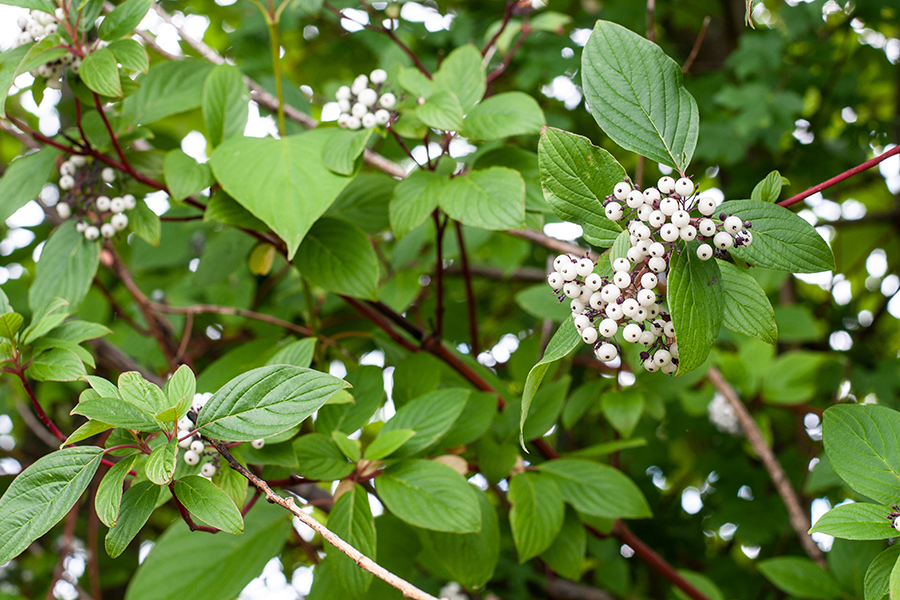 News Release
Go Native at Fall Native Tree and Shrub Sale
Online ordering begins Aug. 1
Shop a wide selection of native trees and shrubs at the Forest Preserve District of DuPage County's online fall native tree and shrub sale, which opens on Aug. 1.
The online-only sale will feature 49 different species of native trees and shrubs all grown locally from seed within 100 miles of DuPage County.
Orders can be picked up Friday, Sept. 22, from 9 a.m. to 2 p.m., and Saturday, Sept. 23, from 9 a.m. to noon at St. James Farm in Warrenville. Gardeners must order trees and shrubs in advance; there is no shopping during the pickup times. Orders will be filled on a first-come, first-served basis while supplies last and are subject to nursery availability.
Fall is the best time of year to plant native trees and shrubs because it gives them an extra growing season before the stress of summer. There's no need to worry about young native trees surviving winter, either, because they go dormant, which is the plant equivalent of hibernation.
There are many benefits to planting native trees and shrubs. For example, they're better equipped than nonnative species to handle Illinois weather and don't require fertilizers, pesticides, herbicides, or watering once established.
They also provide greater soil stability and food and habitat for native wildlife, including pollinators. Native oaks are especially beneficial additions to the landscape because they're a keystone species, meaning many other plants and animals rely on them for food and shelter. The sale will feature seven species of oaks, including bur, chinquapin, northern pin, red, shingle, swamp white, and white.
All proceeds from the sale will go to support educational programming at the Forest Preserve District of DuPage County.
Gardeners can learn more about native trees and shrubs by signing up for "Cocktails and Conservation: Native Trees and Shrubs" on Sept. 7 from 6:30 to 8 p.m. at The Preserve at Oak Meadows in Addison. Attendees will join a panel of plant experts for an evening of discussion and problem-solving and have questions answered about successfully growing native trees and shrubs. One drink is included with registration for this 21 and older program, which is $15 per person. Register online or at 630-933-7248.
The Forest Preserve District of DuPage County has been connecting people to nature for more than 100 years. More than 5.5 million people visit its 60 forest preserves, 166 miles of trails, seven education centers, and scores of programs each year. For information, call 630-933-7200 or visit dupageforest.org, where you can also link to the District's e-newsletter and Facebook, Twitter, Instagram, YouTube, and TikTok pages.
# # #