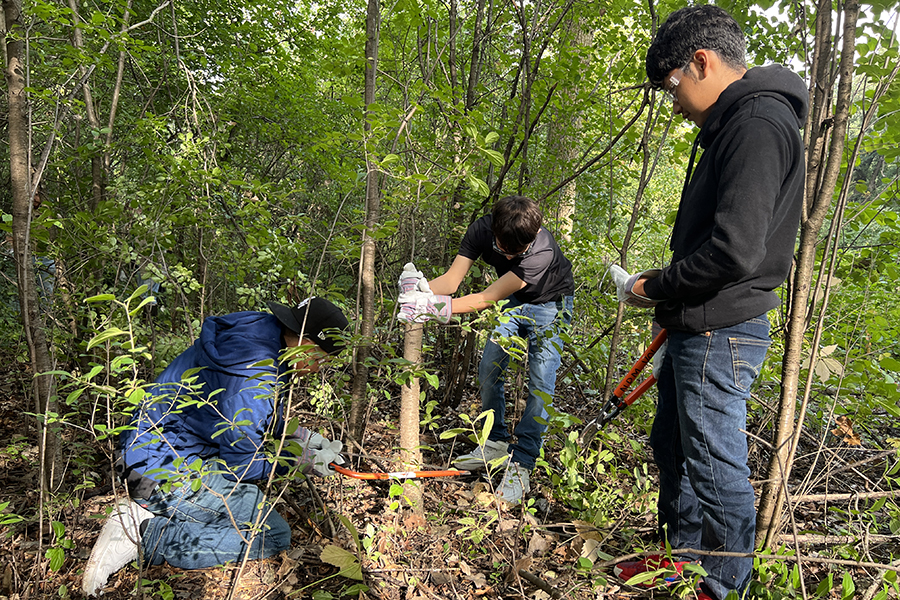 News Release
Go Wild and Go Green When You Support DuPage Forest Preserves on Giving Tuesday and Beyond
Matching opportunities double your gift to nature in DuPage County
The nonprofit Friends of the Forest Preserve District of DuPage County's board will match donations to the 501(c)(3) on Giving Tuesday, Nov. 28, dollar-for-dollar up to $4,000, showing the foundation's commitment to caring for forest preserves and providing access to nature for all.
From Nov. 29 through Dec. 31, donations made to the foundation to support master plan improvements at Willowbrook Wildlife Center will be matched up to $15,000 thanks to the generosity of two local wildlife enthusiasts.
Donations may be made by credit card at dupageforest.org/friends or by check payable to the Friends of the Forest Preserve District of DuPage County at 3S580 Naperville Road, Wheaton, IL 60189.
Recently elected Friends board chair and Willowbrook Wildlife Center volunteer Bob Watt expressed his pride in being able to offer the Giving Tuesday match and his gratitude to the donors who are helping advance the Willowbrook Wildlife Center campaign. "Every contribution to the Friends helps care for wildlife, restore natural habitats, and promote healthy ecosystems in our community," he says.
The Friends has committed to raising $500,000 to help bring the new long-anticipated wildlife-rehabilitation clinic and visitor center at Willowbrook Forest Preserve to life. To date, it has reached approximately half of its fundraising goal. The new building is expected to reopen to the public in early 2025. During construction, the center has continued to admit wild animal patients and has already surpassed 10,000 admissions this year.
Businesses and civic groups are encouraged to learn about the Friends' Community Partners program, which aligns charitable giving and nature to benefit DuPage forest preserves and more than 5.5 million annual visitors, at dupageforest.org/get-involved/community-partners.
Individuals interested in more information about the Friends should contact the Forest Preserve District's Partnership & Philanthropy team at 630-871-6400 or email fundraising@dupageforest.org.
The Forest Preserve District of DuPage County has been connecting people to nature for more than 100 years. More than 5.5 million people visit its 60 forest preserves, 166 miles of trails, seven education centers, and scores of programs each year. For information, call 630-933-7200 or visit dupageforest.org, where you can also link to the District's e-newsletter and Facebook; X, formerly known as Twitter; Instagram; YouTube; and TikTok pages.
# # #