News Release
Support Forest Preserve District Conservation Efforts With 3:1 Matching Challenge From Illinois Clean Energy Community Foundation

The Friends of the Forest Preserve District of DuPage County invites supporters to help raise $7,000 to maximize its latest Community Stewardship Challenge Grant from the Illinois Clean Energy Community Foundation.

The foundation will contribute $3 (up to $21,000) for every $1 donated to the Friends, a 501(c)(3) nonprofit, through the end of March 2024. (That means a $25 gift will become $100.) Donations will help provide funding for the restoration of Babcock Grove at Churchill Woods Forest Preserve in Glen Ellyn.

Forest Preserve District volunteer Ron Fruin, the site steward at Babcock Grove, has already led volunteer efforts that have donated 400 service hours since October 2022 and cleared invasive plants from 2 acres of woodlands at the site. To recognize the dedication of these volunteers, the Illinois Clean Energy Community Foundation is contributing $4,000 to Babcock Grove in addition to its matching challenge.
To donate to the Babcock Grove matching challenge online, visit
dupageforest.org/donate
. Select "Conservation" from the dropdown menu, and then enter "Babcock Grove" under "Comments." You can also mail a check made payable to the Friends of the Forest Preserve District with "Babcock Grove" in the memo line to 3S580 Naperville Road, Wheaton, IL 60189.
"Volunteers at Babcock Grove are accomplishing important goals for natural-areas management and leveraging the generosity of the Illinois Clean Energy Community Foundation grant program," said Cindy Hedges, the Forest Preserve District's stewardship program coordinator. "This group is one of many across the county that helps care for the District's natural areas. Our 'Volunteer Restoration Workdays,' which are posted at
dupageforest.org/calendar-of-events
, are a great way for people to get up-close to the process of caring for our woodlands, wetlands, and prairies."
The Friends of the Forest Preserve District invites people interested in habitat restoration and this project to attend a free "Stewardship for the Birds" program on Feb. 16 at 5:30 p.m. at Forest Preserve District headquarters, 3S580 Naperville Road in Wheaton. Local birders and volunteers will discuss the benefits of habitat restoration for native bird populations, and attendees will have an opportunity to meet other conservation-minded members of the community. To register or discover more about the Friends, contact Partnership & Philanthropy at 630-871-6400 or
fundraising@dupageforest.org
.
The Forest Preserve District of DuPage County has been connecting people to nature for more than 100 years. More than 6.2 million people visit its 60 forest preserves, 166 miles of trails, seven education centers, and scores of programs each year. For information, call 630-933-7200 or visit
dupageforest.org
, where you can also link to the District's e-newsletter,
Facebook
,
Twitter
,
Instagram
and
TikTok
pages.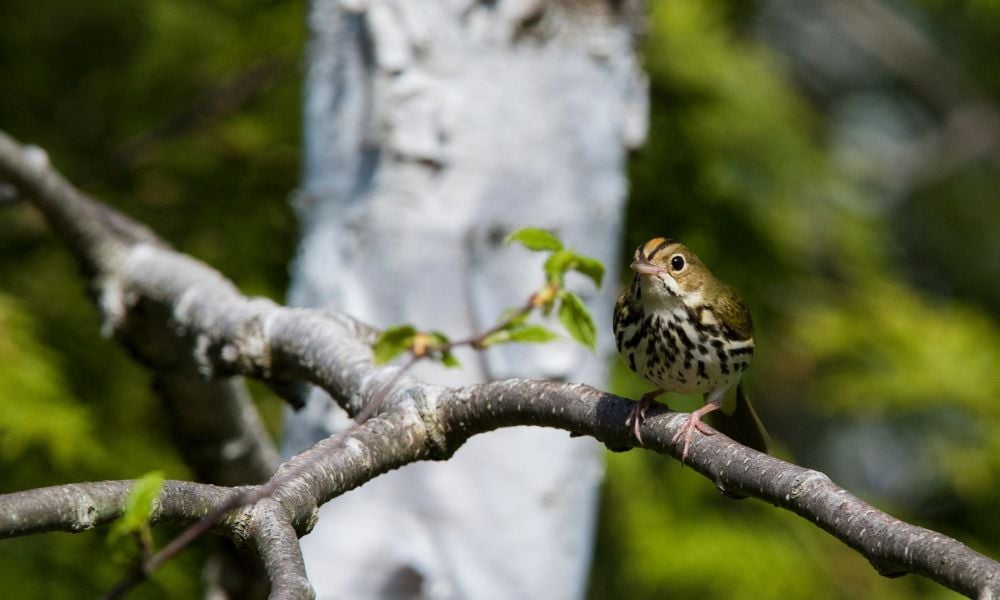 Ovenbird © mirceax — Getty Images

###