Dunham - Wetland & Prairie Restoration
The Forest Preserve District and its partners are continuing to re-create 212 acres of prairies and wetlands at Dunham, including 11 acres of wetlands funded by Canadian National and 27 acres by DuPage County Stormwater Management.
Since 2008 the Wayne Area Conservancy Foundation has helped the District fund, install and maintain over 150 species of flowers and grasses on over 135 acres of native short-grass prairie, a value of over $175,000. The Forest Preserve District will continue to seed Dunham with prairie species in these and other areas of the preserve.
To create the new wetlands, the Forest Preserve District needs to rehydrate the soil by disabling drain tiles buried in the preserve's former agricultural fields among other hydrologic restoration activities. In 2016 it will start to reintroduce native wetland seedlings and seeds. The Forest Preserve District will continue to use mowing, prescription fires and the selective use of herbicides to further knock back nonnative and invasive plants and establish the naïve plants.
After three to five years of intensive restoration efforts, the Forest Preserve District hopes to be able to add Dunham to its long-term maintenance program, which, over time, will further develop the forest preserve into a high-quality, functional wetland and prairie habitat.

Wetlands and the Work at Dunham
Wetlands offer several benefits. They help with flood control (1 acre can hold up to 1.5 million gallons of stormwater) and trap pollutants carried in that water before they reach underground reservoirs. They also provide irreplaceable habitat for hundreds of species of native plants and animals.
Damaged wetlands are extremely difficult and expensive to replace, so DuPage County requires developers to disturb wetlands as little as possible. When this isn't possible, developers must offset, or mitigate, the damage by creating a larger wetland system that functions as well or better than the original. They can do this by creating wetlands on their land, by purchasing "credits" from property owners who have created wetlands on other lands for such a purpose, or by paying a fee to the DuPage County Stormwater Management, which uses the money to construct wetlands that will offset impacts.
Funding
All of the funding for the wetland restoration work at Dunham is funded by this program. DuPage County Stormwater Management has formed an agreement with the Forest Preserve District to design, engineer, construct and maintain 27 acres of wetlands and to ensure that the new wetlands satisfy the terms of DuPage County ordinance.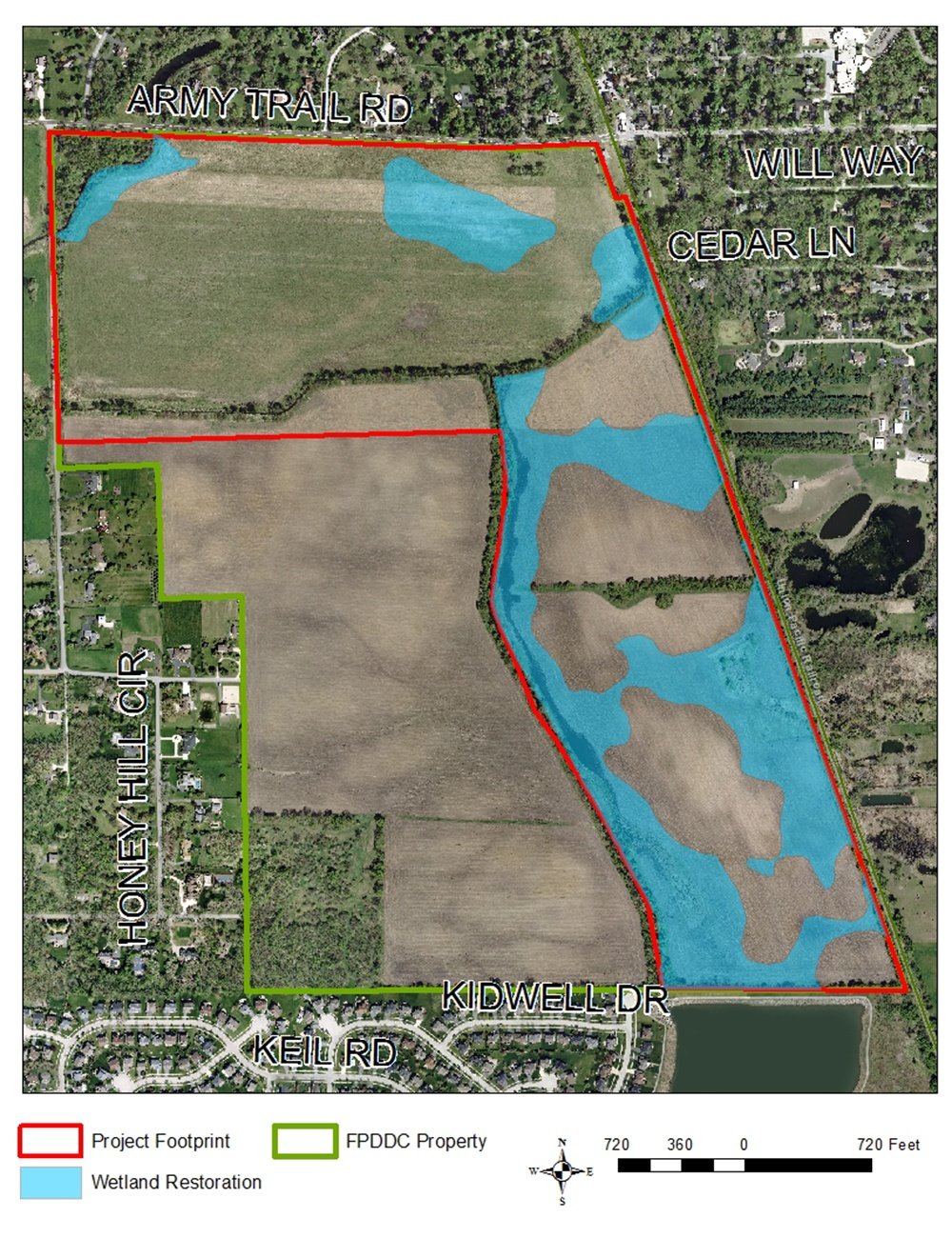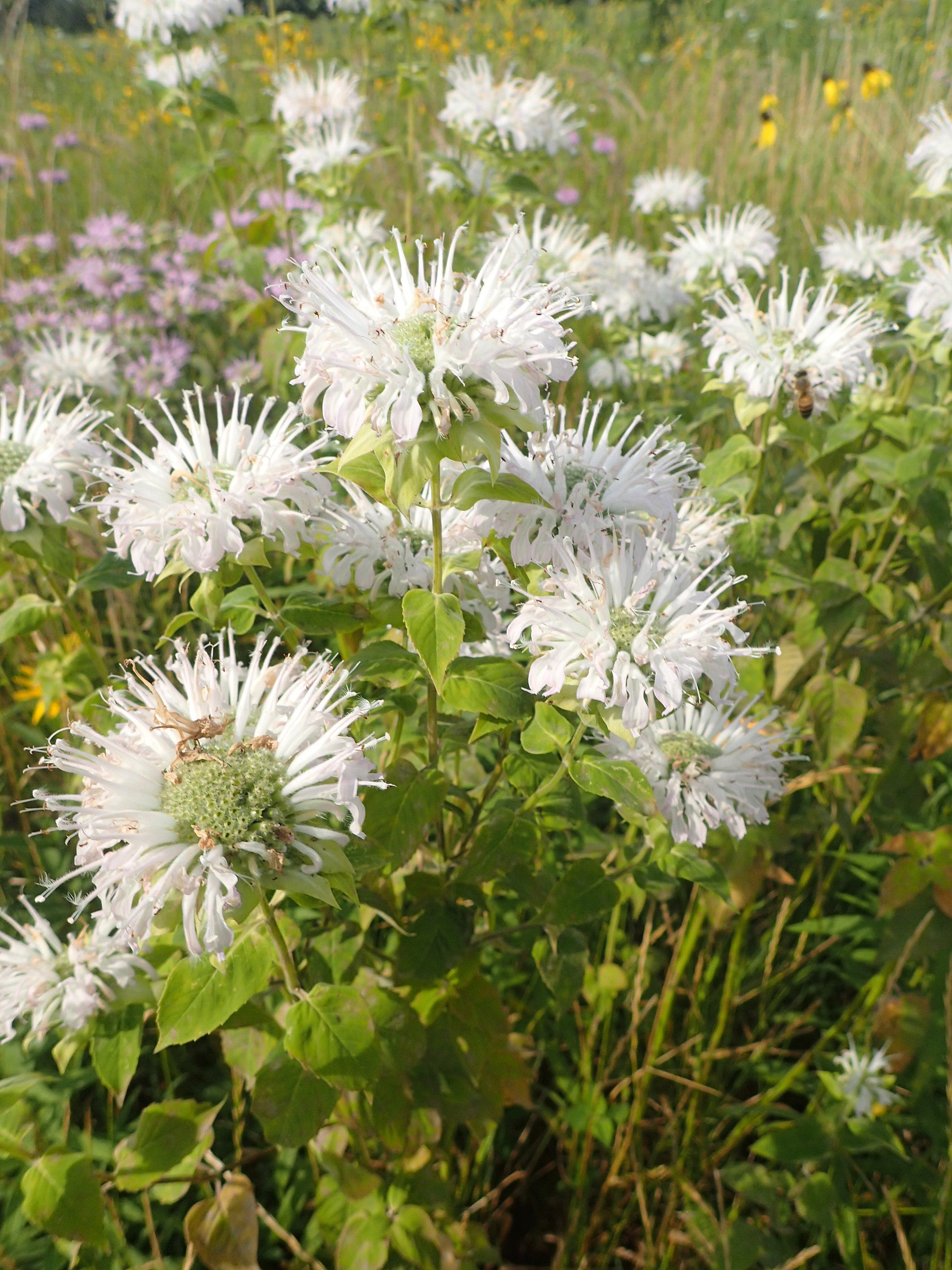 wild bergamot