Share Your Thoughts
Help us plan for ways to expand the use of Mayslake. Between now and Dec. 31, please take a few minutes to complete our brief online survey. Your opinion matters!
About the Master Plan
Designed by renowned Chicago Architect Benjamin H. Marshall in 1919, Mayslake Peabody Estate was acquired by the Forest Preserve District through a voter referendum in 1993. In the years following the acquisition, the District made improvements to the life safety of the building, including adding a basic sprinkler system, abating hazardous materials in the building, and installing an HVAC system. Additionally, several incremental historic restoration projects were done at Mayslake Hall, funded in part with donor contributions, and the third floor of the retreat wing was adapted to be reused as storage for the District's artifacts and collections. While a portion of the estate has been used for education programming and events, much of the estate remains unusable due to deficiencies in accessibility and the lack of funding to make needed upgrades to the interior to accommodate more robust education programming.
In 2019, the District's Master Plan approved a Certified Project to restore the exterior of Mayslake Hall, which is now nearly complete. While most project expenses were covered by District resources, the project benefitted from partnerships, including funding through the Illinois Department of Natural Resources' Public Museum Capital Grants Program and philanthropic support through The Friends of the Forest Preserve District of DuPage County. However, the retreat wing, nearby Portiuncula chapel, and other smaller structures were not included in the restoration project, and the interior of the estate remains unchanged. Additionally, impending issues with the estate's heating, ventilation, and air conditioning system have been identified, requiring an increasing and unsustainable amount of labor, materials, and services to keep it in an operable condition. Also, air conditioning has never been extended to the event hall, thereby restricting use of the space. Some of the existing electrical and plumbing systems are also deficient and should be evaluated and updated for code compliance.
In support of the 2019 Master Plan Initiative to update Education Center Master Plans, creating a new Master Plan for Mayslake Peabody Estate is being prioritized that will identify what modifications are needed in order to meet education programming needs moving into the future.
The Forest Preserve District is working with a consultant that specializes in restoration and adaptive reuse of historic buildings to perform an assessment of the building and its systems and code analysis. They will then formulate recommendations for repairs and restoration. Additionally, the consultant will work with staff to develop a master plan for the building, including gathering feedback from the public and stakeholders. This work will result in a report that provides design recommendations and estimates.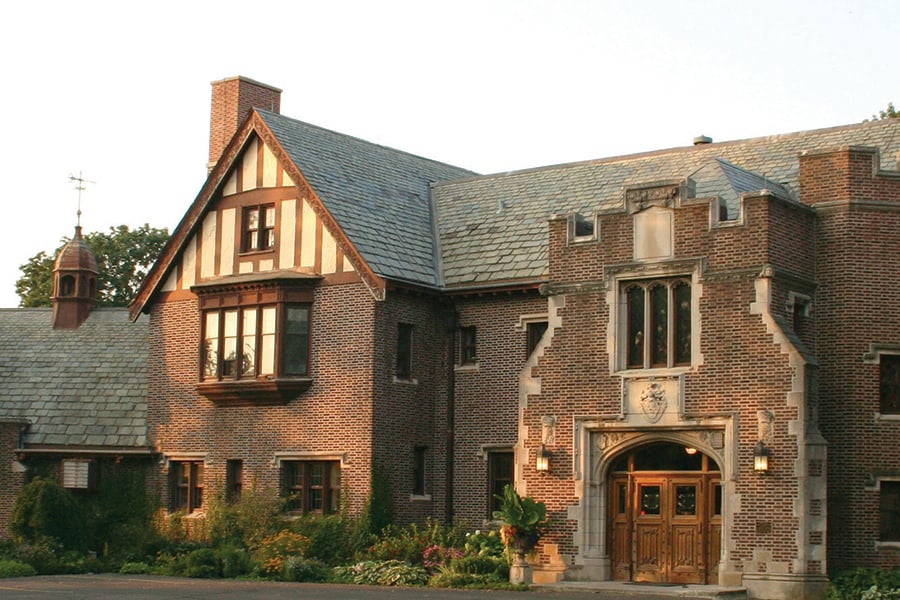 Project Status: In Progress
The building assessment is nearing completion, and public and stakeholder activities will begin in November 2023.