For centuries, many cultures have decorated their homes and temples with evergreen boughs as symbols of life and renewal. Even so, the Christmas tree is an instantly recognizable symbol of the Christmas holiday itself.
But did you know that the artificial Christmas tree was an invention of the Victorian period?
The custom of decorating an evergreen tree as part of Christmas celebrations is believed to have started in Germany during the 16th century. Religious reformer Martin Luther is given a special place in the story for his role transforming the evergreen from a pagan symbol to a Christmas icon.
According to this tradition, Luther was captivated by the sight of stars shimmering through the branches of the trees on his walk home one night. He tried to recreate the look for his children by wiring candles to the branches of the family's Christmas tree.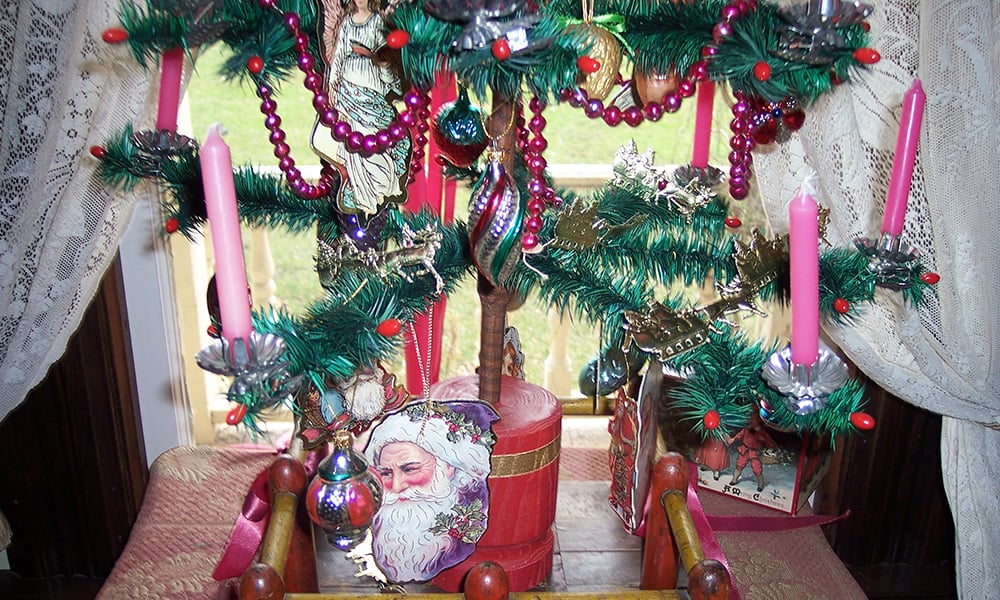 In the 19th century, Germany once again took the lead on innovations of the Christmas tree. Industrial expansion and deforestation awoke environmental concerns in German society, and the annual cutting of thousands of trees was seen as contributing to the problem.
Thus began the 1880s tradition of artificial trees. They were made by dying goose feathers green, then splitting them and wrapping the barbs around wire branches that slotted into a central dowel. This new product became known as a feather tree.
These artificial trees boasted a number of advantages. They didn't drop needles. They were small enough to sit on a tabletop in the parlor. The even distribution of branches left a safe amount of space for candles and hanging ornaments. Feather trees quickly gained popularity and the market swelled.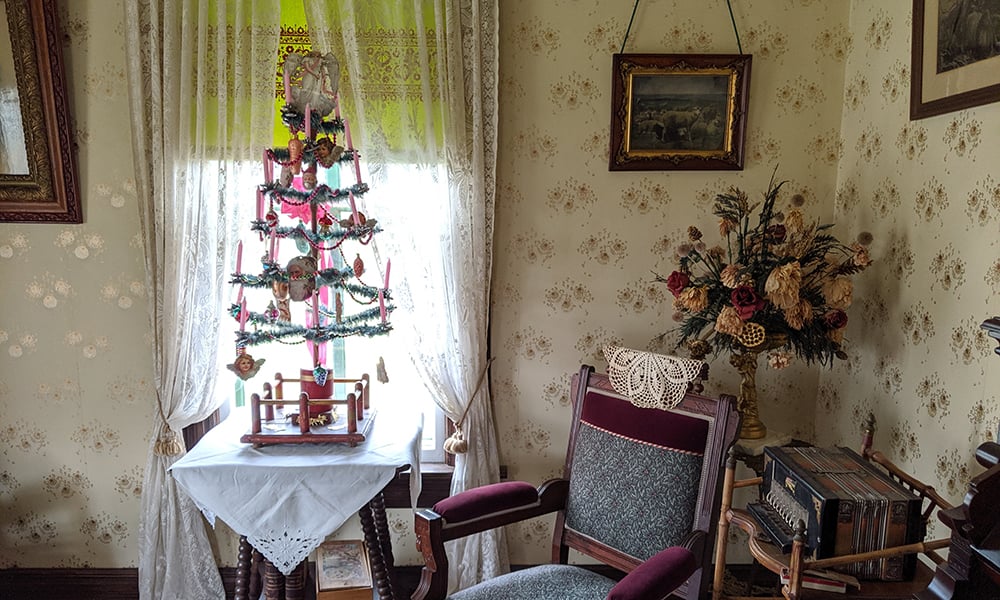 In the United States, the tradition of the Christmas tree was still new and spreading with each influx of German immigrants. In the 1880s and 1890s, the innovative artificial tree had a market alongside cut trees. Sears & Roebuck and other mail-order houses could sell you a feather tree, imported blown glass ornaments, candles, and various other gewgaws with which to decorate it, all in one order, ready to ship anywhere in the country.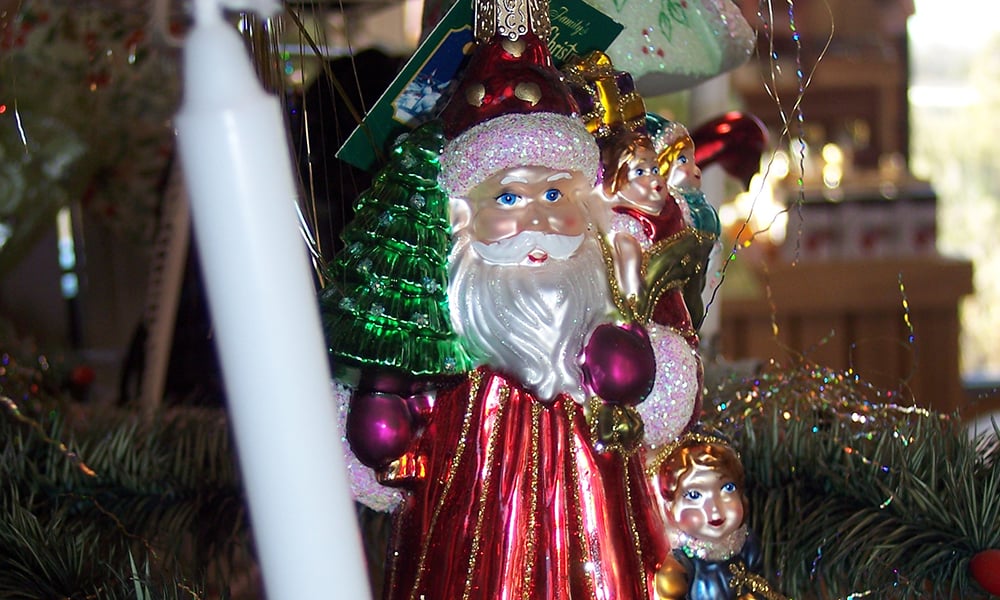 We invite you to visit Kline Creek Farm this December and take a tour of the farmhouse. It's decorated in a style appropriate to a prosperous DuPage County farm family in the 1890s, and we have a lot of fun sharing stories about Victorian holiday traditions, and talking with guests about how traditions pass, and grow, and change, and even sometimes go back.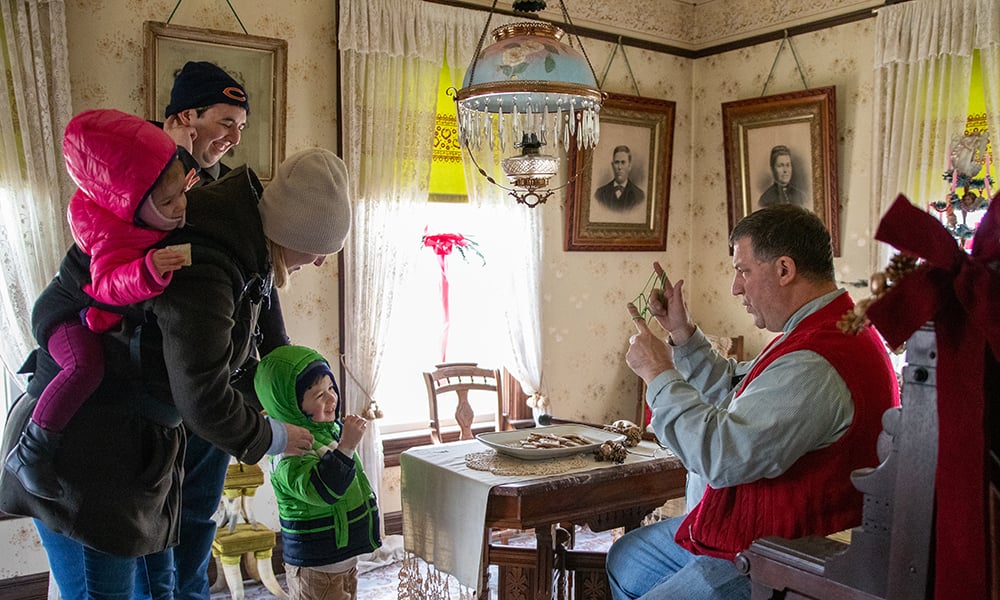 And if you're interested in perhaps adding a feather tree or blown-glass ornaments to your holiday traditions, be sure to stop by our Visitor Center gift shop. Because believe it or not, those traditions are still alive and well, and available for you to extend into another generation.