As I listen to an ad on the radio telling me that my home is getting dingy and tired and could really use some sprucing up, I cannot help but think of the challenges of maintaining the farmhouse museum at Kline Creek Farm in West Chicago.
It is my job to recreate an 1890s farm experience for visitors, and I spend a lot of time maintaining the 1880s farmhouse. More than 10,000 visitors tour the farmhouse each year. Imagine what your house would look like if you had 10,000 guests walk through it each year.

Routine maintenance of the farmhouse is daunting, starting with its 19-page housekeeping plan. We have four vacuums and measure dust by the pound. Our record is 1 1/2 pounds of dust after just one busy week! Do your kids track mud into your house? Imagine a rainy day with 300 schoolchildren touring the farmhouse after picking corn in a muddy field. Every year we gently wash the lace curtains and each month we clean the fragile upholstery with a vacuum that looks like a spaceship.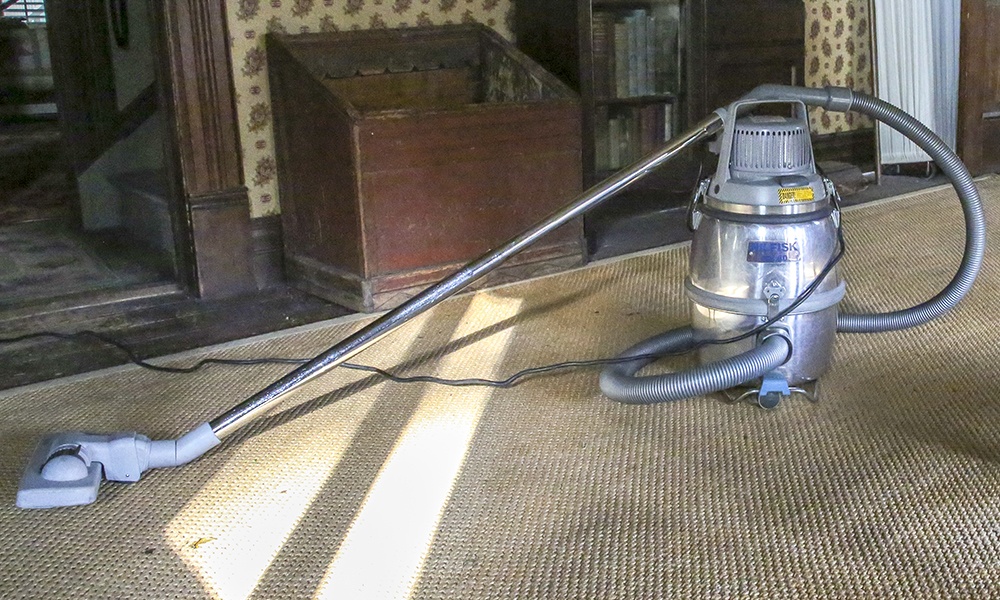 The farmhouse was built in the late 1880s by the Kline family and used as a home into the 1970s. The Forest Preserve District acquired the land in 1968. In the 1980s the farmhouse was restored and other buildings were constructed, staff were hired, volunteers were trained and animals were purchased to bring the living history farm to life. Kline Creek Farm officially opened in 1989.

The buildings have been well maintained, but time and the weather have worn down some of the historic finishes and architectural elements. With more than 60,000 farm visitors each year, it is a big job keeping the farm looking like it did in the 1890s. Time and traffic have left some marks, and it is time to start another round of restoration work to the farmhouse.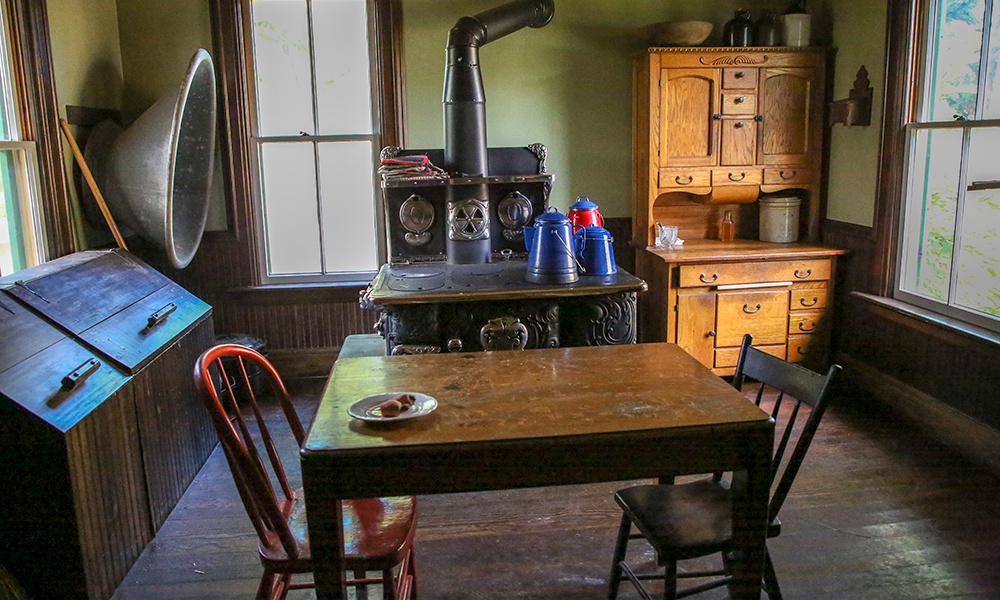 We invite you to join us as we go through this latest round of restorations. We will replace one of our wood burning stoves, clean our oil cloth and have the pump organ completely restored and rebuilt.

So stay tuned to our "Nature's Storytellers" blog if you are curious about what curators do to maintain a historic farmhouse museum or if you want to learn how we care for the historic furniture. You can also subscribe to the blog to get it sent directly to your inbox once a week.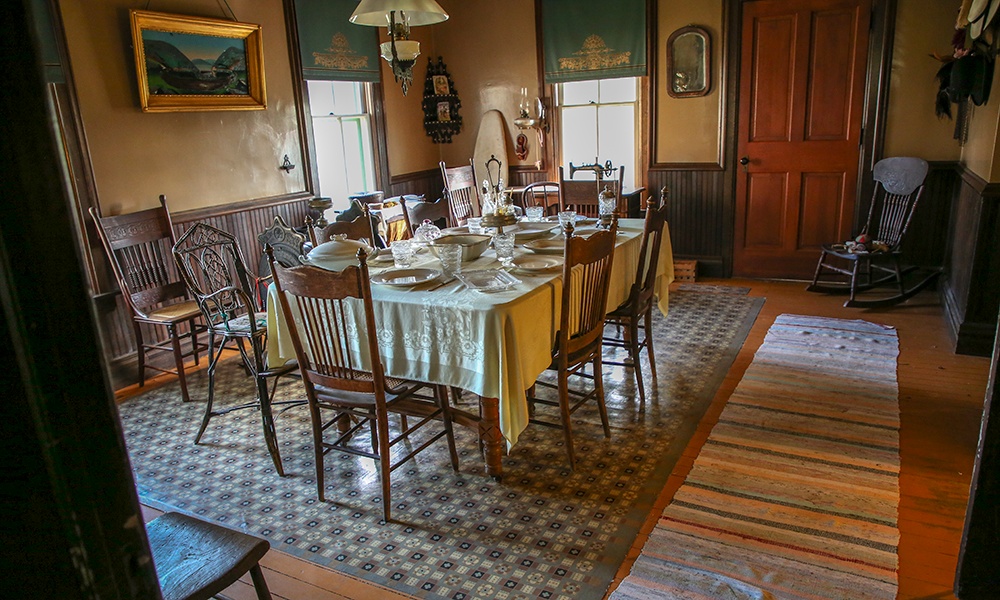 Dining room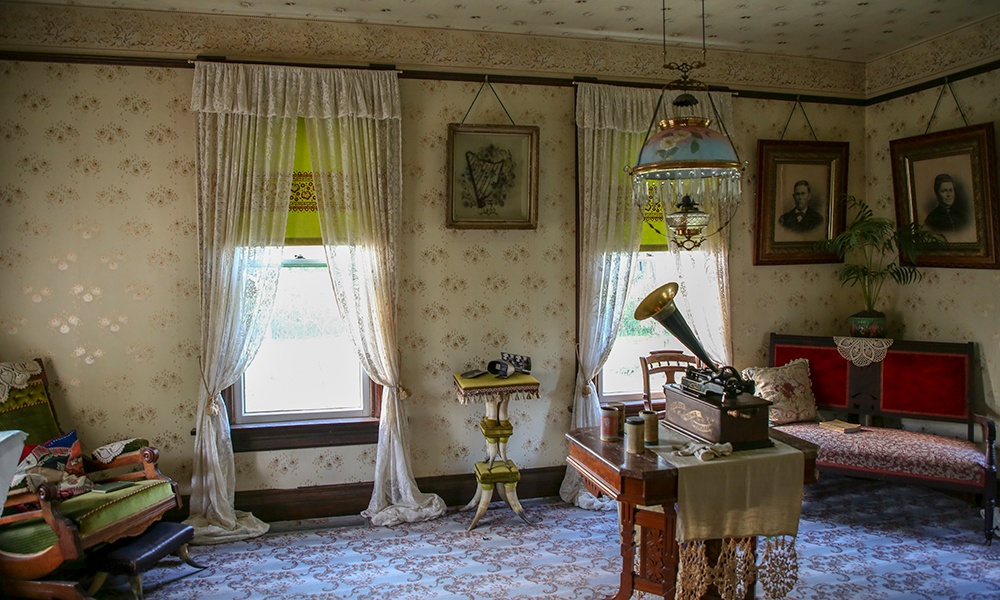 Parlor