Natural dyes were used in a variety of ways in a colorful Victorian life in the 1890s.
These historic practices from the 1890s can be seen in action at the farmhouse kitchen at Kline Creek Farm in West Chicago as part of its "Spring Planting at the Farm" theme.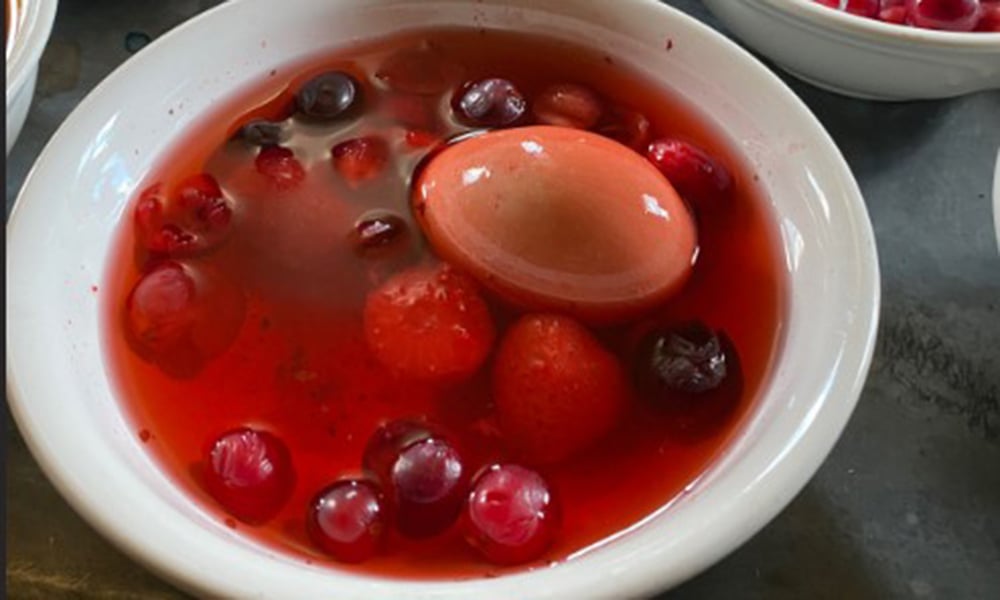 Strawberries and cranberries dye things like eggs a nice red.
Coloring an 1890s World
Fibers such as wool and cotton were dyed a variety of colors, often spun into yarn for knitting, crochet or other needle work. Pigments from a rusted chain could be added to paint to make barn red. Cloth was also dyed if it was stained or faded from sunlight.
At Easter time, hard-boiled eggs were colored with natural dyes and rolled downhill with spoons. Egg rolls were even held at the White House in Washington DC in the 1890s.
Food dyes in tablets, paste liquid and powdered form were available from local merchants and mail-order catalogues. Primary colors could be mixed in a variety of ways to create different shades, tints and hues. The length of time objects set in dye could set pastel colors, which were popular during late Victorian times.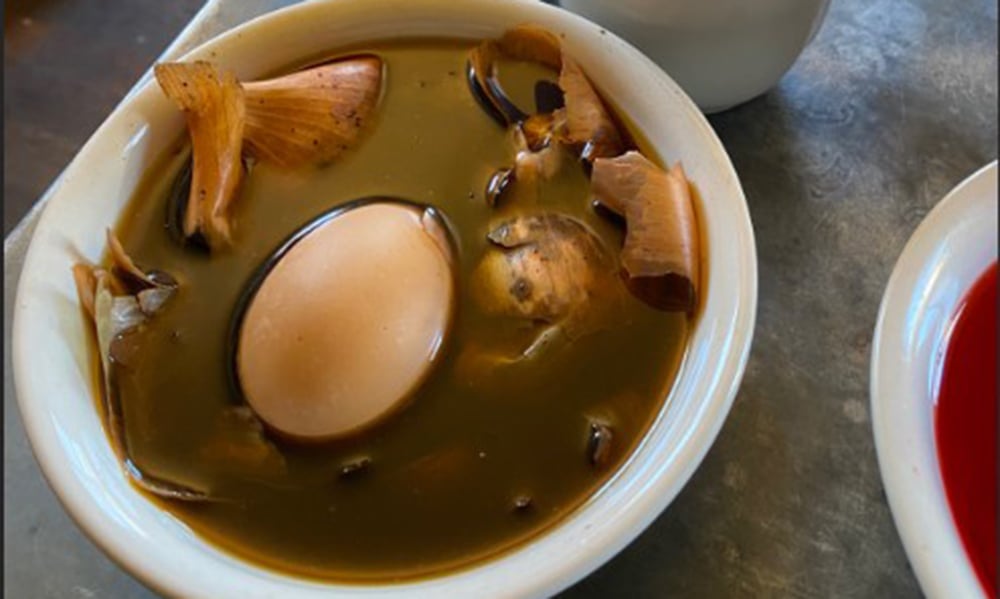 Onion skins dye things like eggs a nice brown.
Spring Plantings Provided Color
In the spring, as preparations were made for planting, consideration was given not only to how the food would be consumed but also how the plant could be used as a dye. For example, onions skins make a beautiful brown color, beets stain a pretty red-purple, red cabbage makes a nice dark purple, spinach a pale green, carrots make an orange color, and blueberries create a dark blue.
Combine these dyes together and a deep black develops that will cover up most stains effectively. Black walnut trees produce nuts that also make a deep black dye. Naturalized dandelions throughout DuPage County will make a lovely bright-sunshine yellow.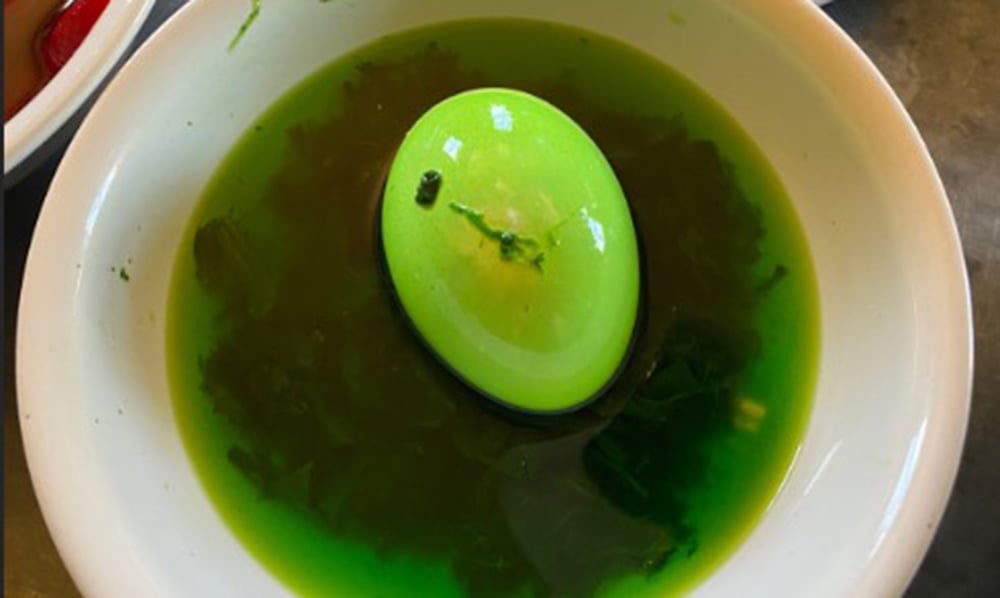 Spinach can be used to dye things green.
Kline Creek Farm will be demonstrating how to hard boil eggs prior to dyeing, how to prepare the dyes and the dyeing process the week of before Easter. This will take place in the farmhouse kitchen utilizing an historic 1890s woodstove. The eggs will come from our historic breed hens. The natural-dyed eggs will be in baskets for display until Easter when the roll begins.
Visit Kline Creek Farm in the spring and tour the farmhouse to see how families worked together to get spring planting done. Watch the as the farmers work in the fields and gardens planting the year's crops. You might even get to help plant seeds in the kitchen garden. House tours begin at the top of the hour. There's a suggested admission donation of $5 per person ages 3 and up. To enter the farm. All ages; under 18 with an adult. Registration is not required. Questions? Call 630-876-5900.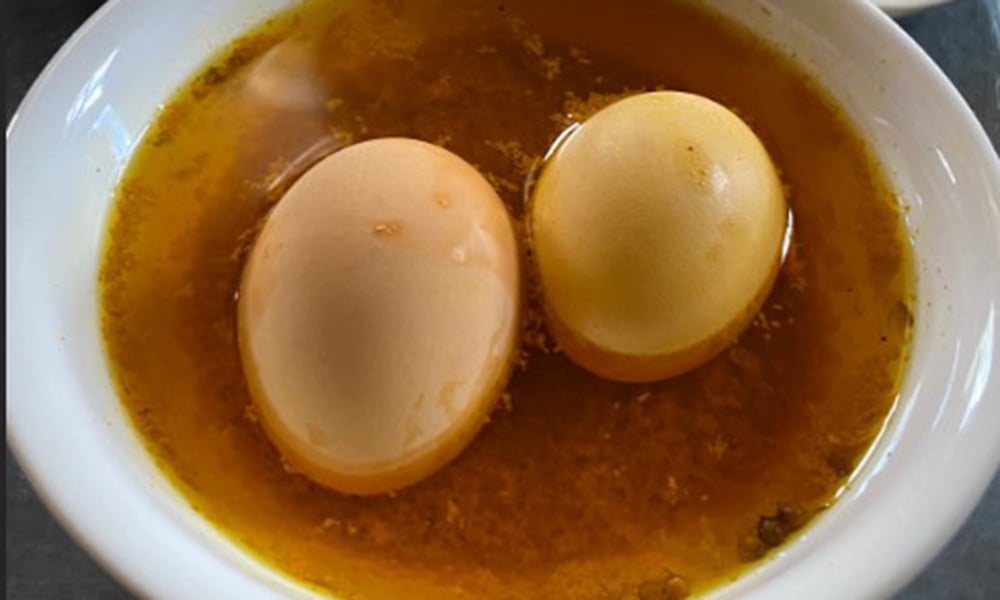 Carrots dye things a nice orange.
| | |
| --- | --- |
| Item | Color it Makes |
| Spinach | Green |
| Carrots | Orange |
| Paprika | Bright red |
| Dandelion | Yellow |
| Black walnut | Black |
| Cochineal bugs | Red |
| Red wine | Dark red |
| Rusted metal chain | Barn red |
| Strawberries and cranberries | Red |