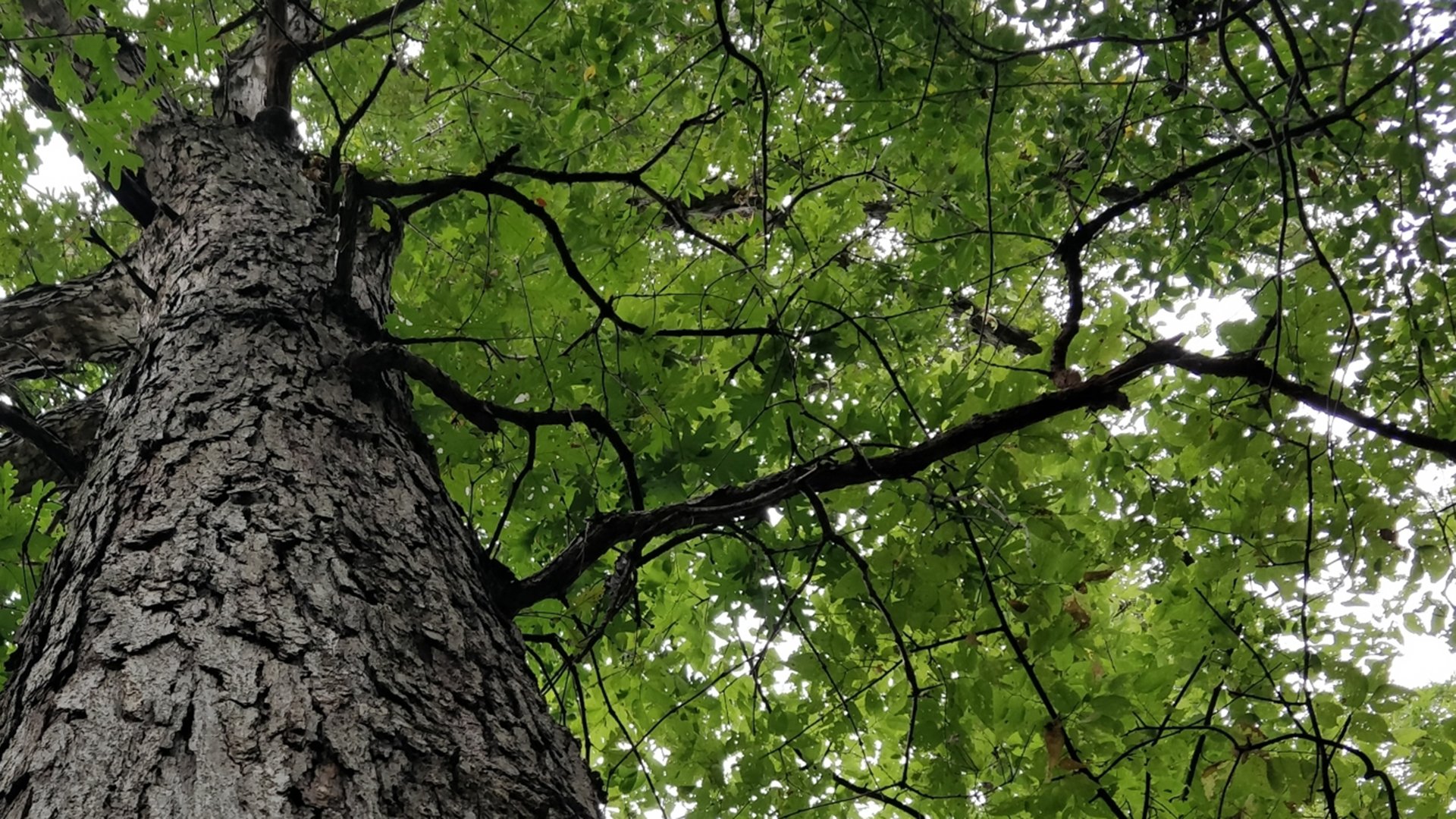 Hours
The preserve is open one hour after sunrise to one hour after sunset.
General Info
Dogs are allowed at the forest preserve but must be on leashes under 10 feet long. Alcohol is prohibited. Read our complete rules and regulations.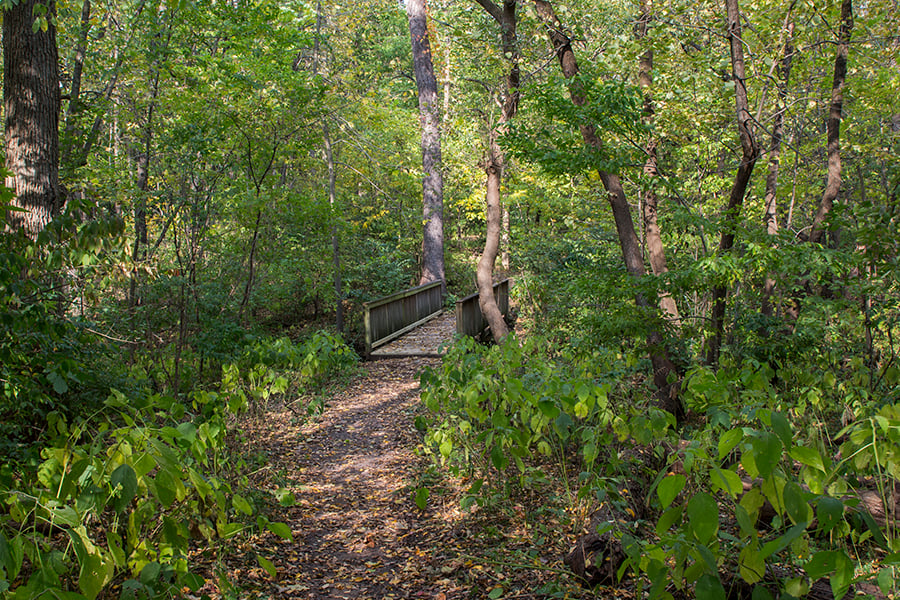 Natural Features
The 15-acre Goodrich Woods is an oak woodland bisected by a meandering stream. It features trails and interpretive signs and is near the West Branch DuPage River Regional Trail, which parallels Washington Street. It has two wooden footbridges that cross the stream and a gravel parking lot.
Several regionally rare plants grow at Goodrich Woods, such as yellow trout lily, pagoda dogwood, and toad trillium. A variety of birds forage and nest here, too, including state or regionally rare red-headed woodpeckers, yellow-billed cuckoos, broad-winged hawks, and wood thrushes. Ecologists have recorded mourning cloak butterflies, ebony jewelwing damselflies, and 17-year cicadas among the site's hundreds of invertebrates.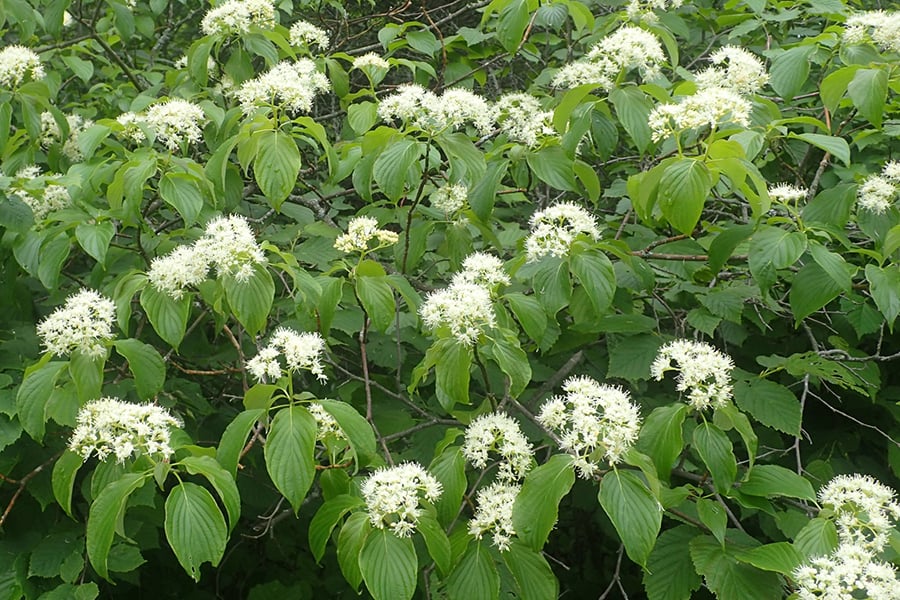 History
In presettlement times, the preserve contained open woodlands with meadows along today's Hobson Road. The Forest Preserve District purchased the main parcel in 1926 and an adjacent parcel in 2015. The Naperville Park District managed the site until 2016.