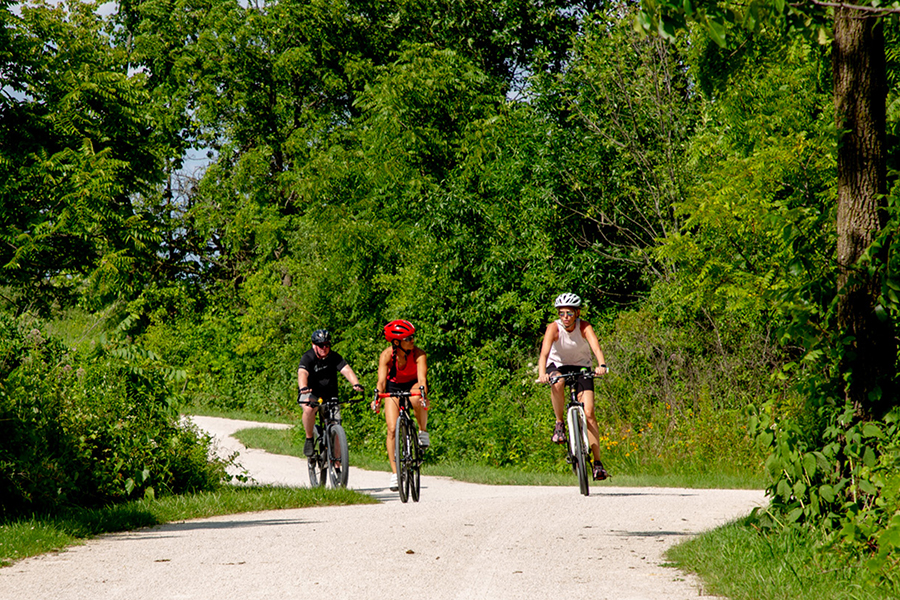 News Release
Public Survey To Shape the Future of DuPage County's Forest Preserves
Residents asked to share feedback to help identify future Forest Preserve District priorities and projects
The Forest Preserve District of DuPage County invites DuPage residents to participate in a confidential survey designed to gather valuable insight into community needs and preferences.
The endeavor aims to foster a deeper understanding of the issues that matter most to residents to enhance services the Forest Preserve District provides.
Serving nearly 1 million county residents, the Forest Preserve District recognizes that the input of its constituents — whether they're frequent visitors to the forest preserves or have yet to discover them — is invaluable in shaping its future endeavors. All opinions will be evaluated equally in gathering insight into how the Forest Preserve District can best serve DuPage County.
The short survey, which is a combination of rating and open-ended questions, covers a range of topics about amenities and infrastructure, conservation efforts, educational programming, accessibility and inclusivity, and preferred communication methods. It also asks questions designed to gauge residents' feelings about the Forest Preserve District's tax levy and other possible revenue streams as well as land acquisition opportunities.
Participation is easy and should take less than 15 minutes. In the coming days, approximately 900 randomly selected households will receive either a paper survey or a link to a site where they can fill it out online. In late October, the survey will be posted on the District's website, dupageforest.org, and open to everyone interested in sharing their thoughts.
"We encourage all residents to take a few minutes to help guide the future of our forest preserves," said Jessica Ortega, manager of Strategic Plans & Initiatives. "We regularly conduct public outreach when planning forest preserve projects, and the feedback is always instrumental in shaping the District's priorities."
The Forest Preserve District of DuPage County has been connecting people to nature for more than 100 years. More than 5.5 million people visit its 60 forest preserves, 166 miles of trails, seven education centers, and scores of programs each year. For information, call 630-933-7200 or visit dupageforest.org, where you can also link to the District's e-newsletter and Facebook, Twitter, Instagram, YouTube, and TikTok pages.
# # #