When ranger Sarah Rosenberg needs to reconnect with nature, she stops at Meacham Grove Forest Preserve in Bloomingdale. She especially loves the excellent hiking trails at the 255-acre preserve, which features woodland groves, meadows, a fishing lake, wetlands, the meandering Spring Brook Creek and the Meacham Grove Nature Preserve.
Rosenberg recommends visitors to Meacham Grove take advantage of the benches along the 1.3-mile Maple Lake trail and stop and look for wildlife, including great egrets, beavers, killdeer, great blue herons and western chorus frogs. The lake and the adjacent wetlands on the east side of Meacham Grove attract lots of wildlife.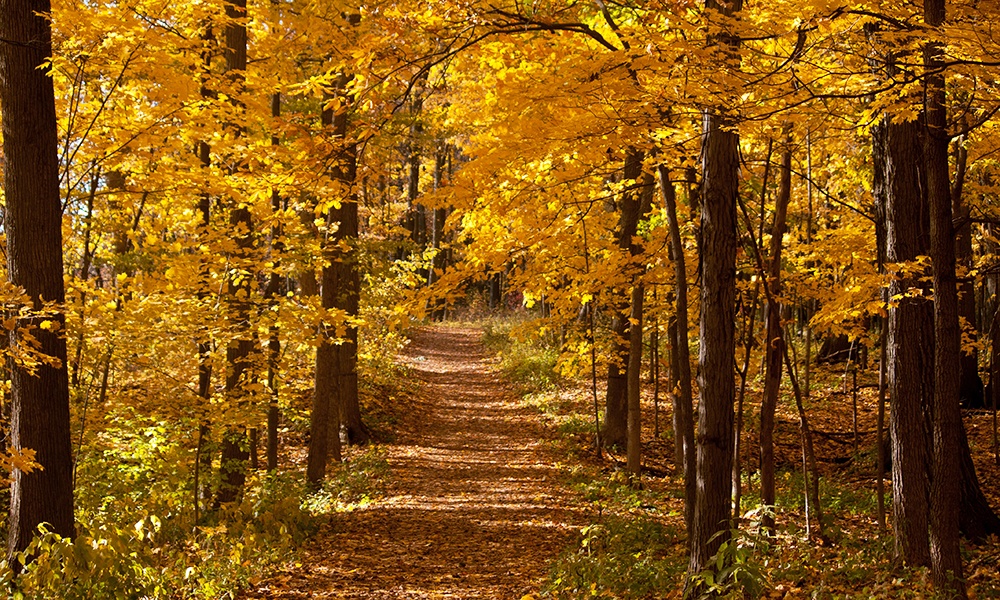 Meacham Grove offers visitors something year-round: picnicking opportunities in the summer, spectacular fall colors in the autumn; and cross-country skiing in the winter. The 32-acre Maple Lake is stocked with largemouth bass, channel catfish, bluegill and crappie for fishing.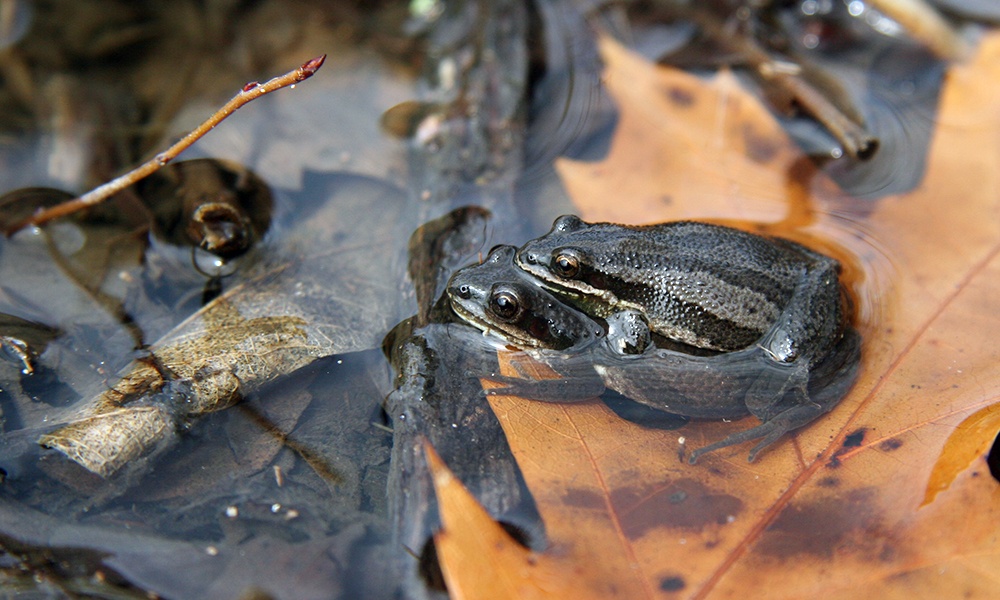 West of Bloomington-Roselle Road, a 0.5-mile looped path — designated solely for foot traffic — features spectacular spring displays of native trillium in the 48-acre Meacham Grove Nature Preserve. The extensive groves of stately oaks and maples are home to a host of spring wildflowers, including some endangered species. In the summer, Rosenberg suggests visitors go early in the morning for the best views and cooler weather.
The nature preserve was dedicated in 2012 and is comprised of upland forest and intermittent streams that support thriving populations of rare native plants. In accordance with the Illinois Natural Areas Preservation Act, pets must stay on the trail as it passes through the nature preserve.
In addition to its natural beauty and recreational opportunities, the forest preserve serves the community by collecting and filtering storm water overflow.