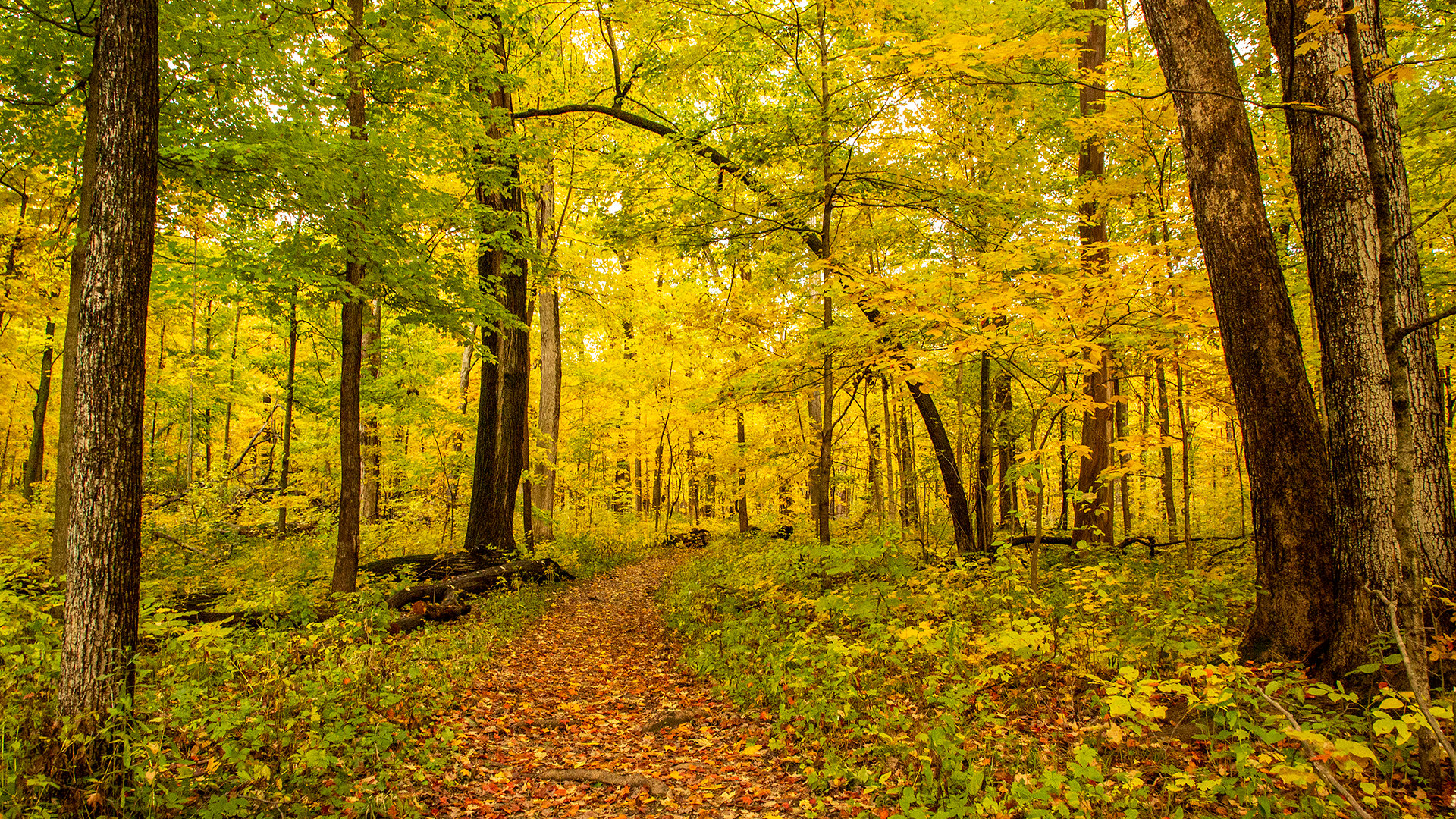 Meacham Grove
Bloomingdale
Hours
The preserve is open one hour after sunrise to one hour after sunset.
General Info
Dogs are allowed at the forest preserve but must be on leashes under 10 feet long. Alcohol is prohibited. Read our complete rules and regulations.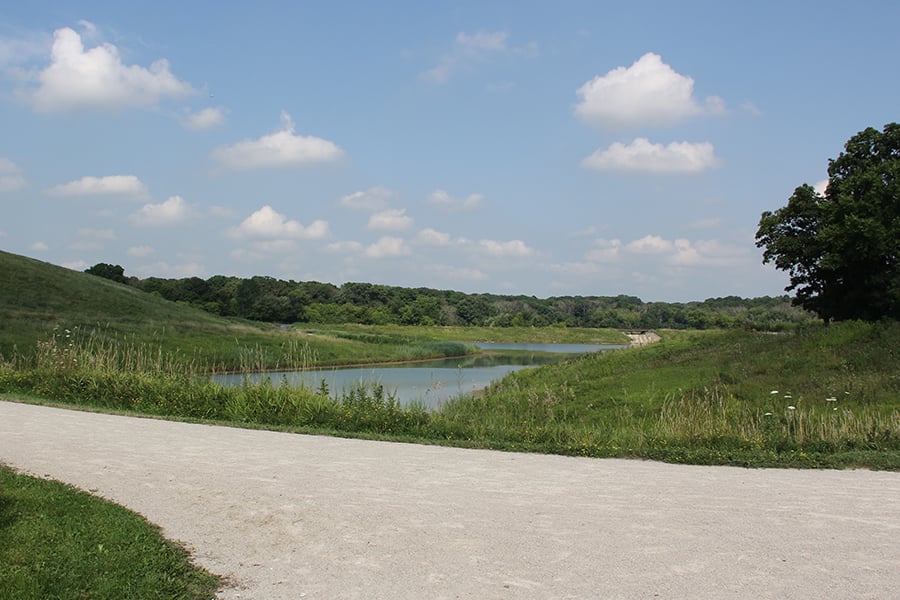 Natural Features
The 255-acre Meacham Grove Forest Preserve in Bloomingdale features woodland groves, meadows, wetlands, the meandering Spring Brook Creek and the Meacham Grove Nature Preserve. In addition to its natural beauty and recreational opportunities, this forest preserve collects and filters stormwater and overflow.
On the east side of Meacham Grove, the lake and adjacent wetlands are excellent places to hear western chorus frogs or see great egrets, great blue herons, swallows, and other native wildlife, including beavers and dragonflies.
On the west side of Bloomingdale-Roselle Road, native plants, some endangered, grow in an upland forest etched with intermittent streams. In 2012, the Illinois Nature Preserves Commission gave this area an extra level of protection by designating it as the Meacham Grove Nature Preserve.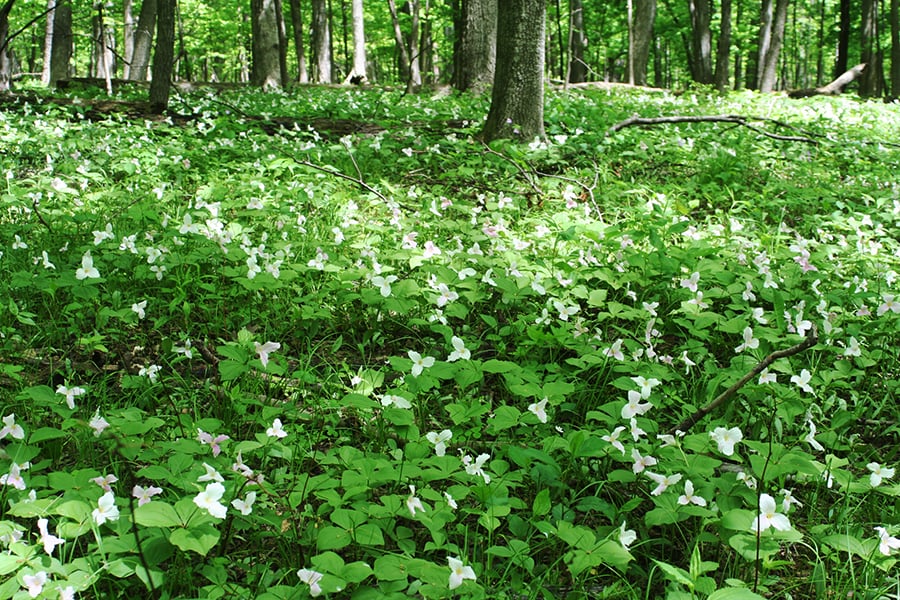 History
The Potawatomi were the sole inhabitants of the area that is now Bloomingdale until 1830, when the first white settlers arrived. In 1833, the Meacham brothers claimed 1,200 acres, mainly woodlands used for construction and fences.
In 1920, the Forest Preserve District acquired 40 acres previously owned by the Meachams from the Heinberg family and created Bloomingdale Grove Forest Preserve, later renamed Meacham Grove. It acquired additional parcels in 1977 and the mid-1990s.