If you could travel anywhere in the world, where would you go?
Fifth and sixth graders in a DuPage Forest Preserve District summer day camp pondered that very question last summer during a geocaching activity. Geocaching is a worldwide game of hide-and-seek treasure hunting using technology.
Equipped with GPS units and newly learned navigation skills, campers explored Fullersburg Woods to find hidden boxes containing clues to solve a treasure hunt puzzle. The campers enjoyed geocaching so much, they wanted to learn more.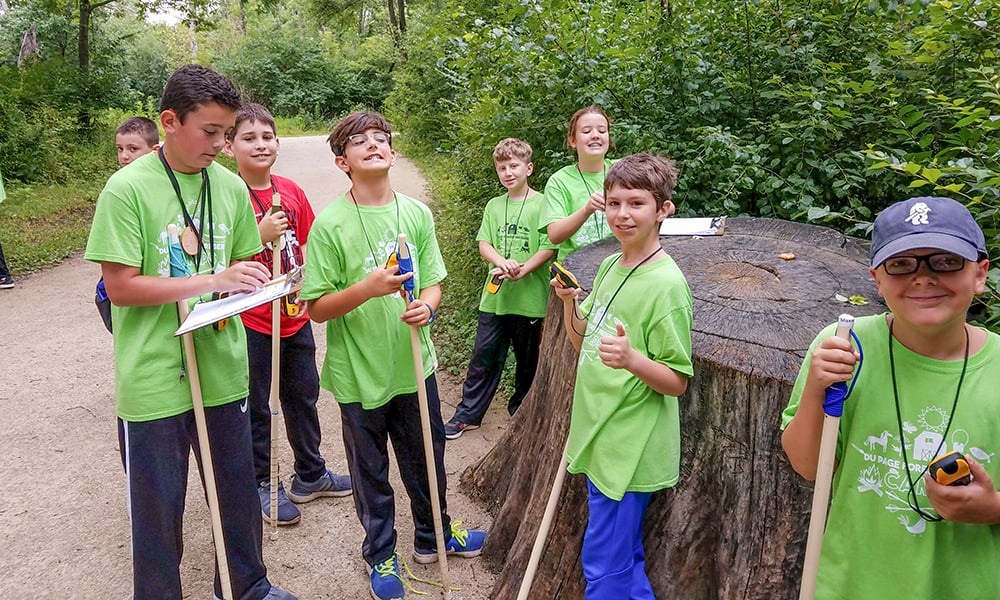 So they went to geocaching.com and discovered there are literally millions of geocaches hidden all over the world. There's even a geocache on the International Space Station!
They learned about trackables, physical game pieces that move from geocache to geocache, including geocoins, tags, travel bugs and more. Trackables usually have a travel goal and want to keep moving. Each trackable has a unique tracking code to follow its travels. If someone finds a trackable in a geocache, they can look it up on geocaching.com to see where it has traveled from and log its current location before placing it in another cache so it can continue its journey.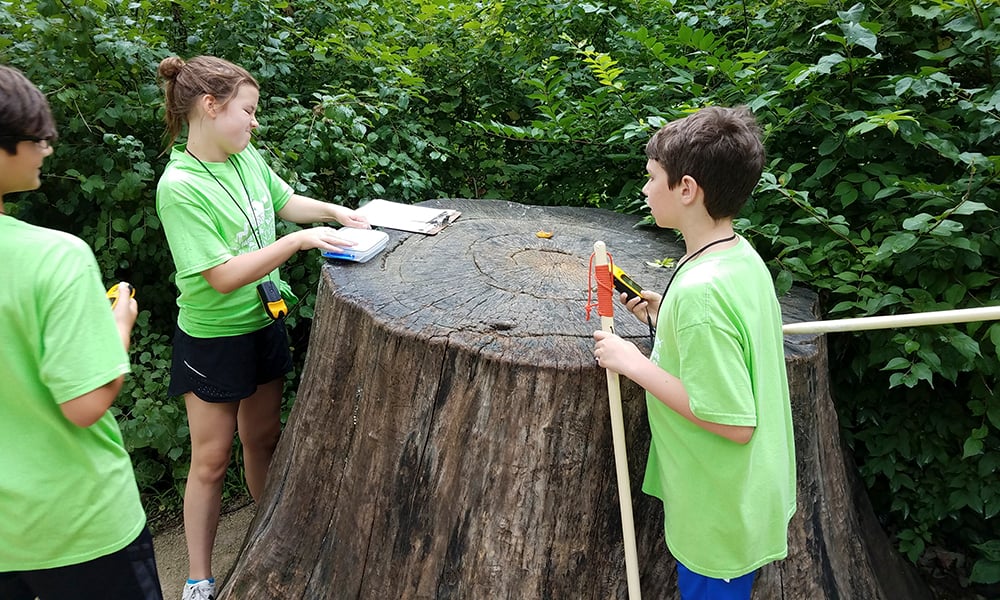 Equipped with their new knowledge, the campers then split into three groups and were each given a geocoin with a unique tracking code. They named their geocoins and gave them travel missions.
Liam, Theo, Logan, Matthew and Jacob gave their geocoin, "Bobarazzi," the mission to travel to every continent and be found by a famous person. Track "Bobarazzi."


Bailee, Jackie, Sophia, Ronie and Anish's geocoin, "Little Traveler," was given the mission to travel to every city in the U.S. with a Major League Baseball stadium. Then travel to every continent, including Paris, France, Italy and Japan. Track "Little Traveler."


Tate, Henry, Reed, Andrew and Dixon's geocoin, "Elmo the 2nd," was given the mission to travel from coast to coast of the United States and travel to at least five states.

Track "Elmo the 2nd."
The Forest Preserve District officially registered the geocoins on geocaching.com and hid them in a geocache at Fullersburg Woods. Since placing the geocoins in the cache in August 2019, all three geocoins have traveled across the world to New Zealand!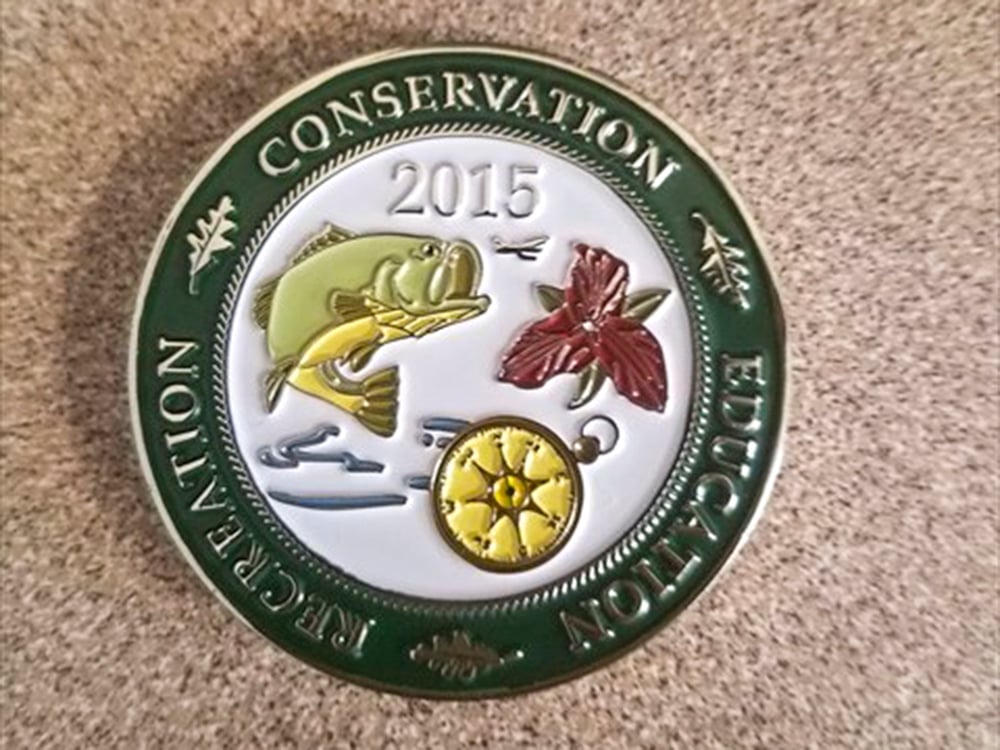 Two of the geocoins — "Bobarazzi" and "Elmo the 2nd" — have traveled over 8,000 miles each and been tracked across New Zealand. The third geocoin, "Little Traveler," has traveled almost 21,000 miles, including traveling across Europe with stops in Germany, Belgium, France, Luxembourg, Netherlands, and the United Kingdom. Who knows where their travels will take them next!
Your mission, should you choose to accept it, is to have a fun summer! In 2020 we'll have 28 different camps for kids entering kindergarten through eighth grades, many focusing on science, technology, engineering and math. With plenty of time for team building, exploration and play, kids might not realize they're firing up new neurons as they're making new friends!
For more information visit dupageforest.org/things-to-do/camp-for-kids-teens.
Learn more about geocaching in DuPage forest preserves or create a free account at geocaching.com.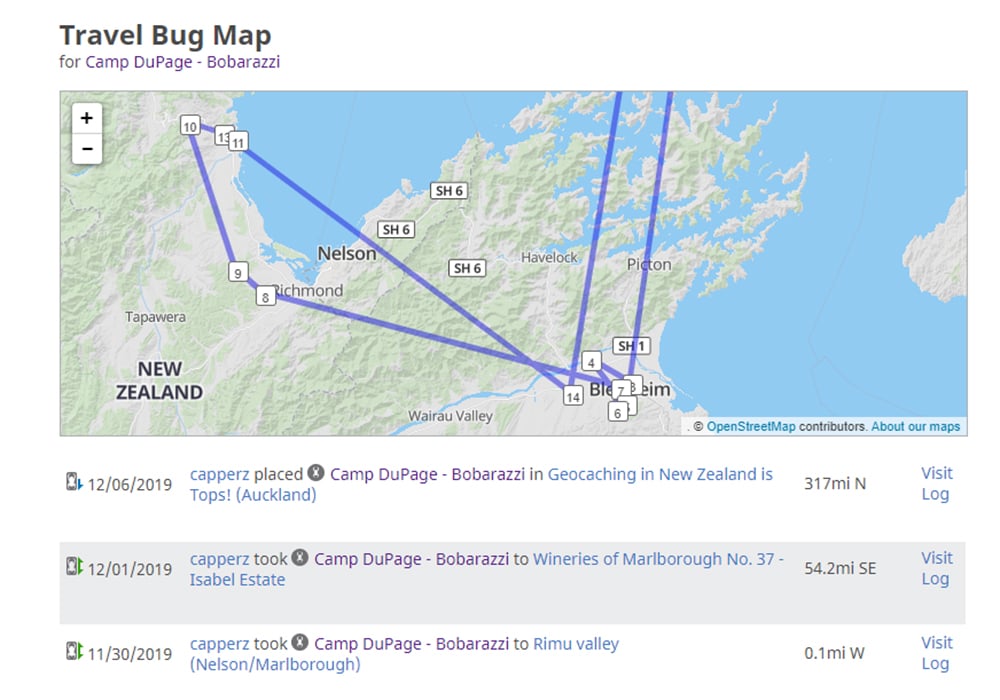 Geocoin "Bobarazzi" was placed in a cache at Fullersburg Woods on Aug. 12, 2019. On Sept. 7, 2019, it was placed in a cache in Auckland, New Zealand.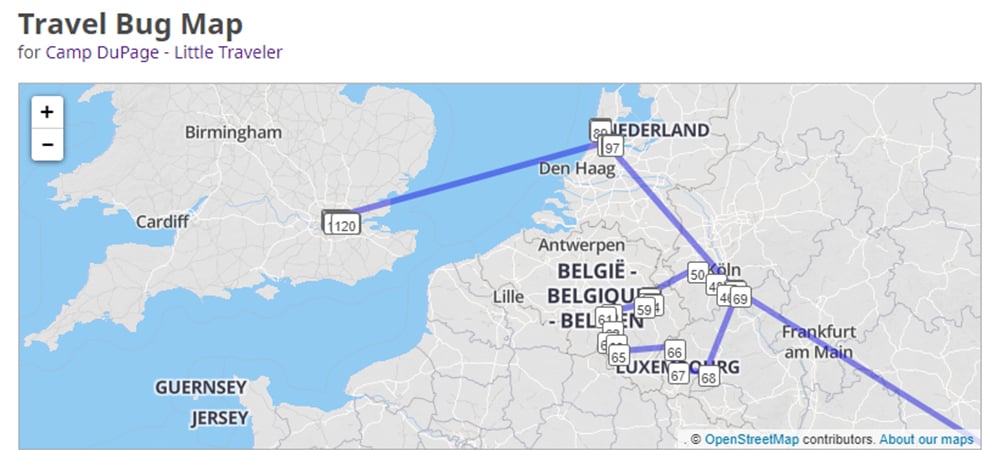 Geocoin "Little Traveler" made it to New Zealand, Germany, Belgium, France, Luxembourg, the Netherlands, and the United Kingdom.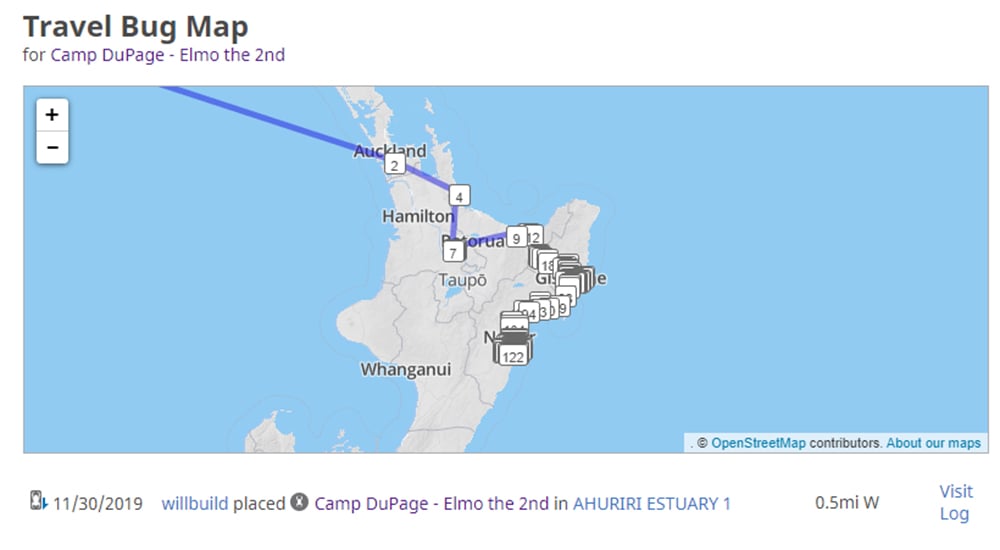 Geocoin "Elmo the 2nd" is traveling around New Zealand.