Approximately 309 young anglers participated in the 33rd annual Just for Kids Fishing Derby at Blackwell Forest Preserve's Silver Lake on June 9.
Kids learned about fishing and advanced their skills during this free family-friendly event. Prizes were awarded to winners in four age groups for the largest fish in three categories — largemouth bass, bluegill and miscellaneous — as well as to winners of the casting contest.
The Big Lunker Award goes to Ryan Lewis, who landed an 18.25-inch largemouth bass. The catch also gave him the win in the largemouth bass category for his age group. For the second year in a row, Oliver Sala won in for his 15 7/8-inch bass in his age category.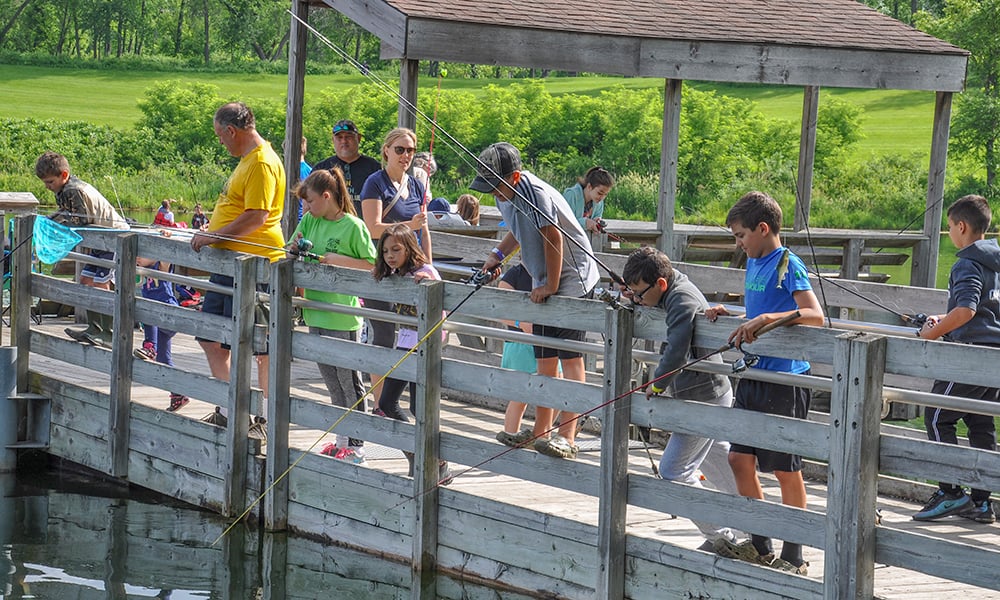 The derby promotes ethical angling and fosters an appreciation for natural resources through education and hands-on outdoor experiences. The event has thrived over the last 33 years and is a much-anticipated start to summer. The 2019 was a great success in large part due to help from District staff and 28 volunteers, who provided 140 volunteer hours toward the event.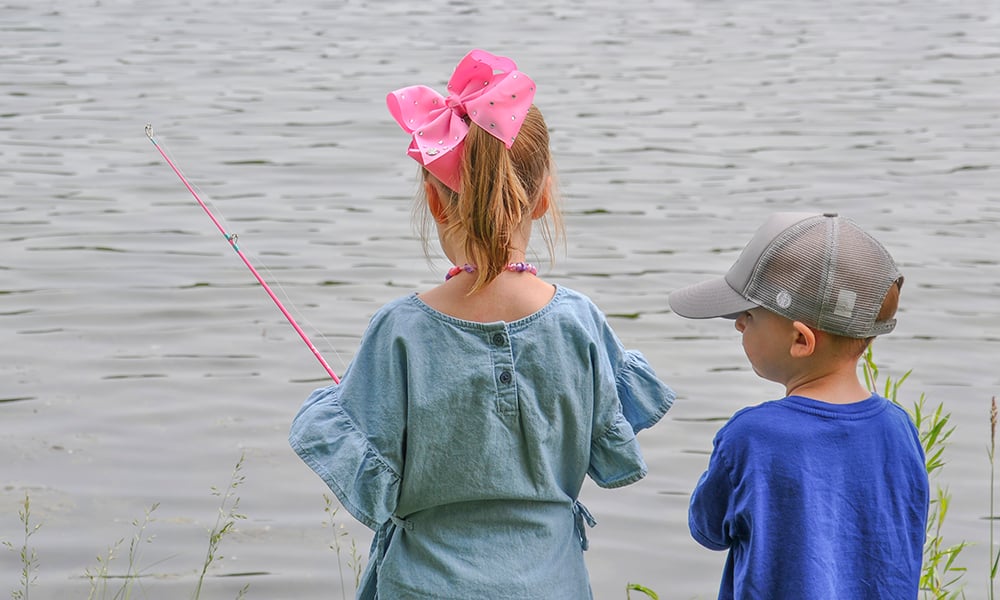 "It was great to see several returning families to the derby from previous years, not just recent returns, but second generation families where the grandparents, parents and children are all coming back to enjoy this fun free family fishing event," said Jay Johnson, manager of site operations for the District.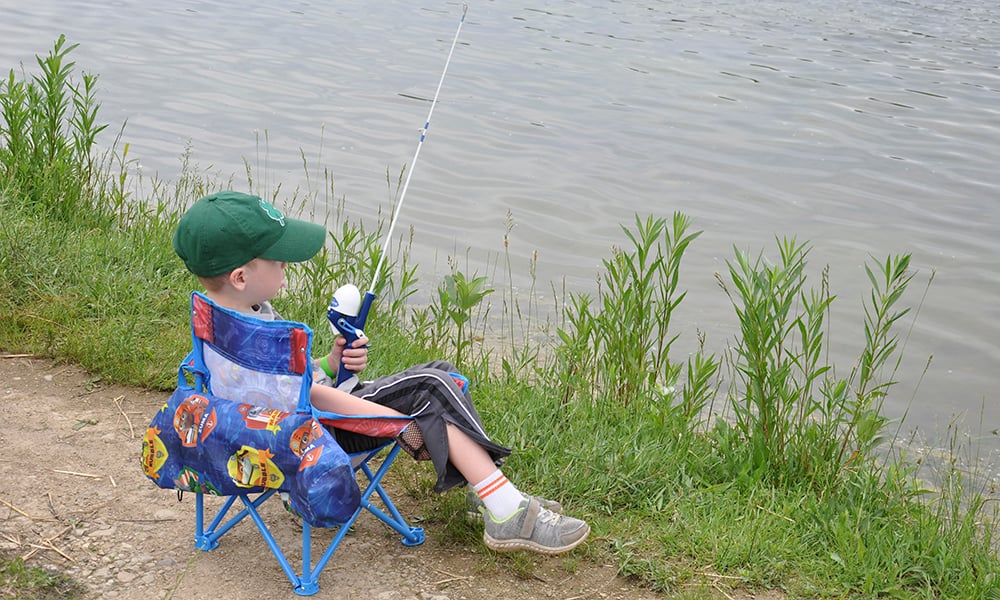 "It's always exciting to see kids fishing and enjoying our preserves, and the derby amplifies that excitement. I'm grateful for the assistance from the event volunteers who made it a success and ensured each child had a great experience," District senior ranger Adam Carlson said.
"We had a great time again this year!" Heather Cummings Tan said of the event. "Thanks for putting together such a fun event for the kids!"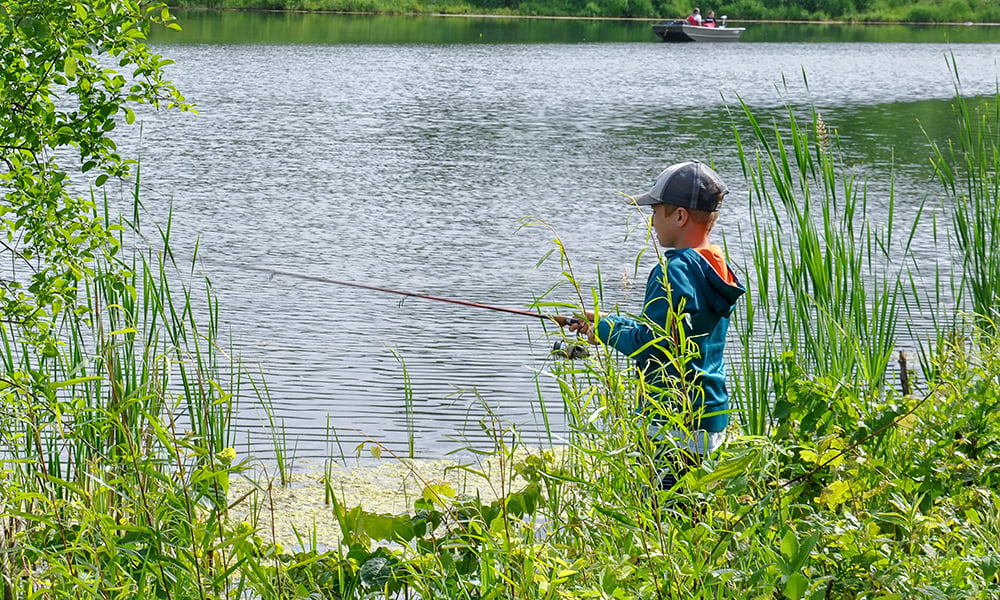 2019 Just for Kids Fishing Derby winners
| | | | |
| --- | --- | --- | --- |
| Age category | Largemouth Bass | Bluegill | Miscellaneous |
| 5 & under | Oliver Sala ‒ 15 7/8 inches | Maxwell Kleszyk ‒ 9 inches | TJ Bussman 7 1/2-inch perch |
| 6 ‒ 8 years old | Grayson Van Giesen ‒ 15 inches | Caden Grantz ‒ 8 1/2 inches | Jaiden Rich ‒ 7 5/8-inch perch |
| 9 ‒ 11 years old | Declan O'Leary ‒ 16 inches | Benjamin Hernandez & Noa Leslie (tie) ‒ 8.5 inches | Quinn Connors & Nathaniel Wyer (tie) ‒ 14 1/4-inch frog |
| 12 ‒ 15 years old | Ryan Lewis ‒ 18.25 inches | Gwen Feitl ‒ 8 1/2 inches | Landon Giron ‒ 9 3/4-inch crappie |