Approximately 308 young anglers participated in the 32nd annual Just for Kids Fishing Derby at Blackwell Forest Preserve's Silver Lake on June 10.
Kids learned about fishing and advanced their skills during this free family-friendly event. Prizes were awarded to winners in four age groups for the largest fish in three categories — largemouth bass, bluegill and miscellaneous — as well as to winners of the casting contest.
The Big Lunker Award goes to 12-year-old John Ogan, who landed a 30-inch channel catfish. The catch also gave him the win in the miscellaneous category for his age group.
John Ogan with the 30-inch channel catfish he caught.
The derby promotes ethical angling and fosters an appreciation for natural resources through education and hands-on outdoor experiences. The event has thrived over the last 32 years and is a much-anticipated start to summer. The 2018 was a great success in large part due to help from District staff and 44 volunteers, who provided 264 volunteer hours toward the event.
"Our rangers and all the volunteers out there were absolutely fantastic," said Forest Preserve District of DuPage County President Joe Cantore.
"My 4 year-old son did catch one small 7-inch fish just as it started to rain, so we really pulled one out in the bottom of the ninth!" Cantore said. "Up to the point when he caught his fish, he didn't really know what to do, didn't realize what he was doing, then all of a sudden he caught the fish and it's a whole new ballgame. We're going to be doing a lot more fishing together."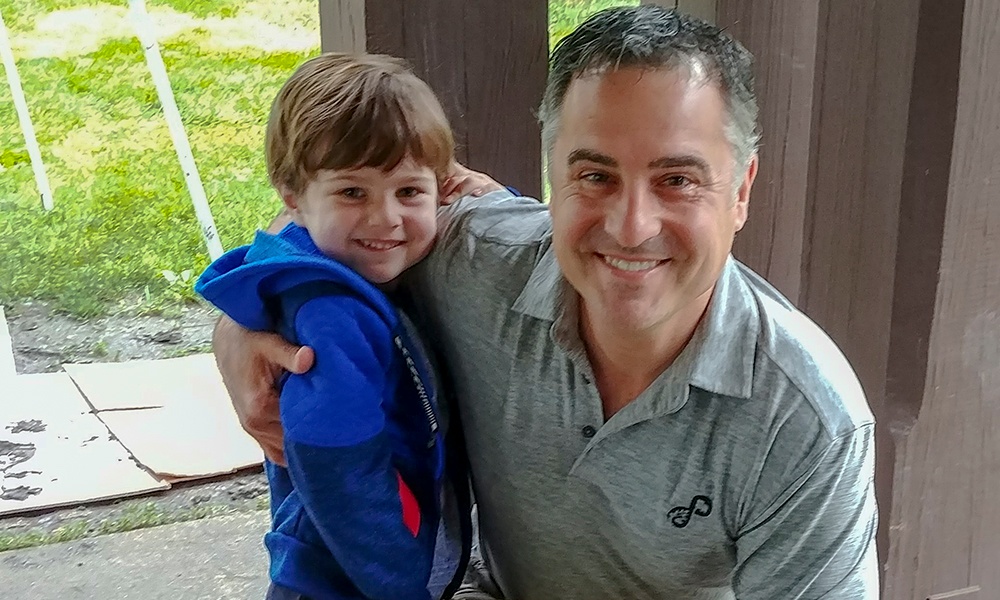 Forest Preserve District of DuPage County President Joe Cantore with his son, who caught a 7-inch fish at the Just for Kids Fishing Derby on June 10 at Silver Lake.
"Thank you for a wonderful morning and another great forest preserve event," one woman said. "We are so grateful for your enthusiasm in teaching the next generation a love for the beautiful outdoors."
2018 Just for Kids Fishing Derby winners
Age category
Largemouth Bass
Bluegill
Miscellaneous

5 & under

Oliver Sala ‒
14 inches

Niko Deutscher ‒ 8.25 inches

Niko Deutscher ‒
6.75-inch perch

6 ‒ 8 years old

Riley Dunnett ‒
16 inches
Peter Girling ‒
9.25 inches
Nathaniel Wyer ‒
30-inch carp

9 ‒ 11 years old

Ben Hultgren ‒
14.25 inches
Brooke Hutson ‒
8.5 inches
Mason D. ‒
7.5-inch perch

12 ‒ 15 years old

Victoria DeLeon Avila ‒ 12.625 inches

Jayden Dang ‒
7.5 inches

John Ogan ‒ 30-inch channel catfish