The Forest Preserve District of DuPage County has one of the most diverse volunteer programs in the area, offering more than 50 unique opportunities in 11 programs.

We are so thankful for our dedicated, hard-working, fun-loving crew of volunteers who donate their time and talents.
Our volunteers support staff in bringing new programs and experiences to forest preserve visitors. They help to rehabilitate injured wild animals, collect, process and plant native prairie seeds, care for horses and farm animals, tend to chores, participate in pop-up workdays, interpret our DuPage heritage, and so much more.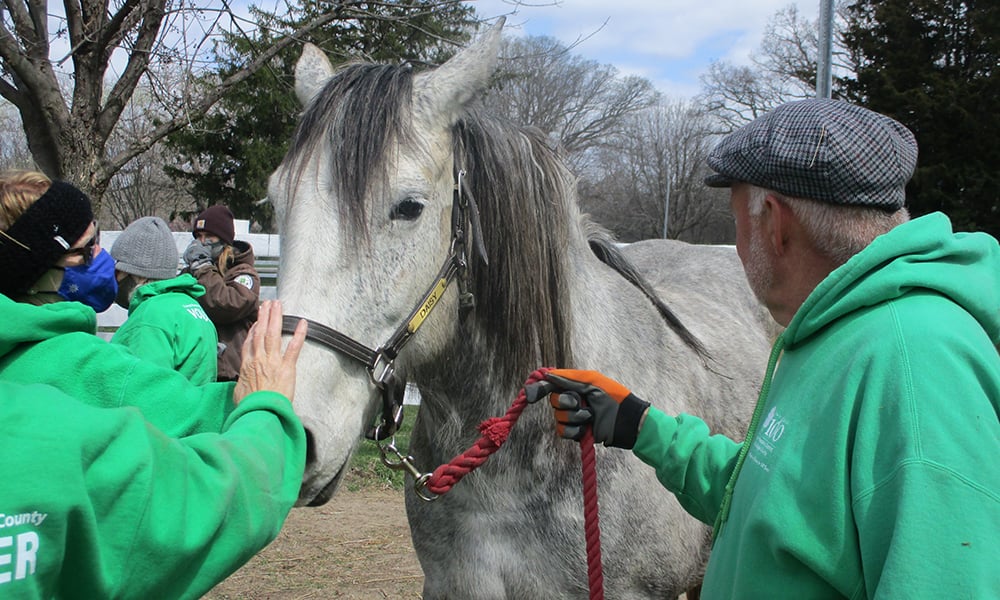 Volunteers help out at Danada Equestrian Center in Wheaton.
Last year, the Forest Preserve District's 1,213 long-term, group, and one-time volunteers contributed 26,307 service hours to the Forest Preserve District with a value of $772,636.
Volunteer Services Coordinator Deborah Cuca Brooks, who describes the volunteers as "big-hearted heroes," put those numbers into perspective.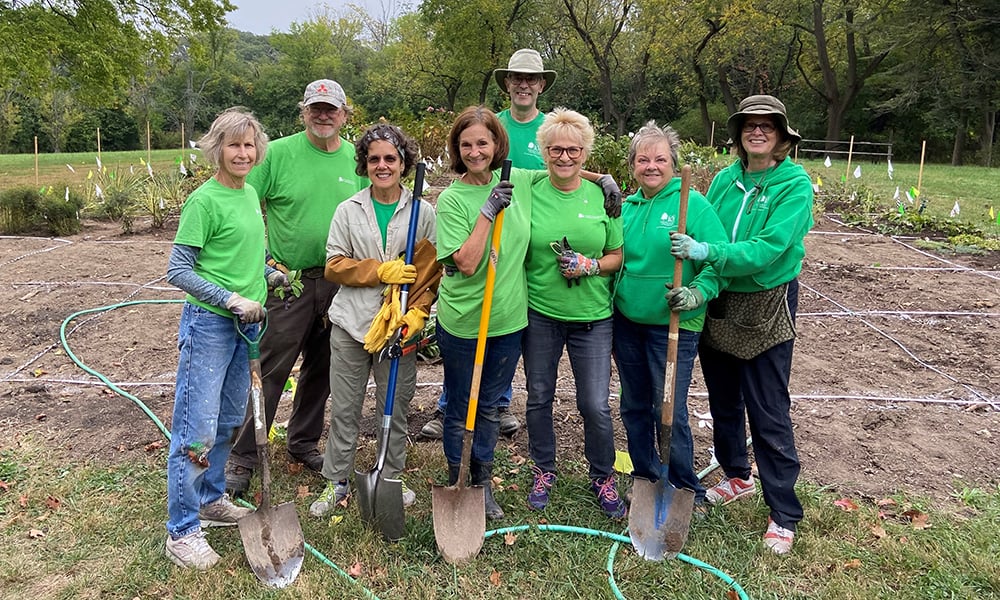 Mayslake heritage garden volunteers
"In the midst of health concerns and safety restrictions, these numbers are so impressive, but even more impressive is the heart behind them. Our volunteers have supported our efforts and have stepped up to help in so many ways."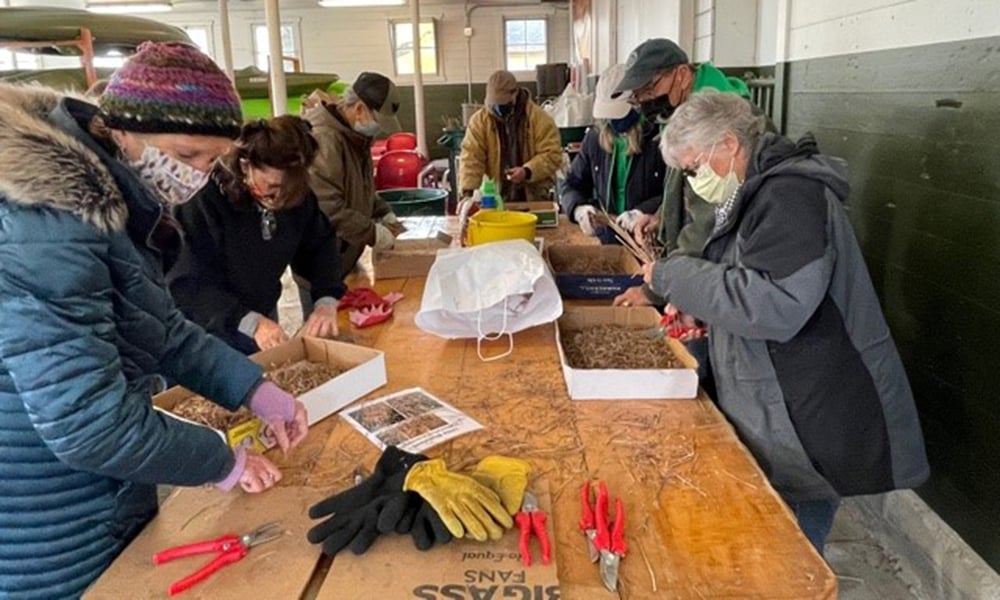 Volunteers process native plant seeds at St. James Farm.
During volunteer gratitude walks held in mid-November, the volunteers each shared what they are grateful for and what volunteering means to them. "So many volunteers described how being together and volunteering together has positively impacted their lives," Brooks said.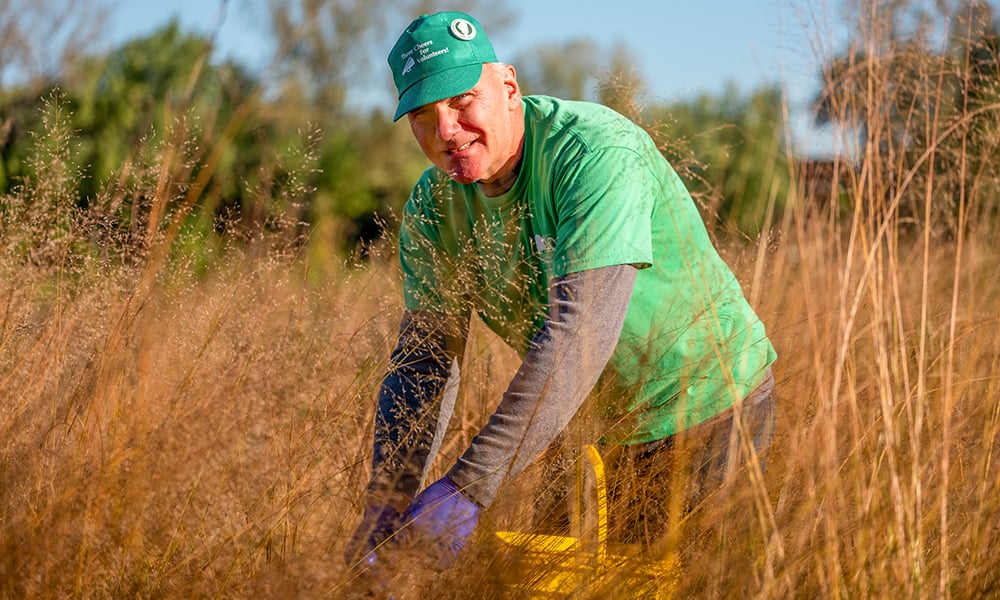 A volunteer at Blackwell Forest Preserve native plant nursery.
"The friendship and camaraderie they share while they are volunteering is heartwarming," Brooks said. "We are so grateful they choose to volunteer with us, and we give them our sincerest heartfelt thanks."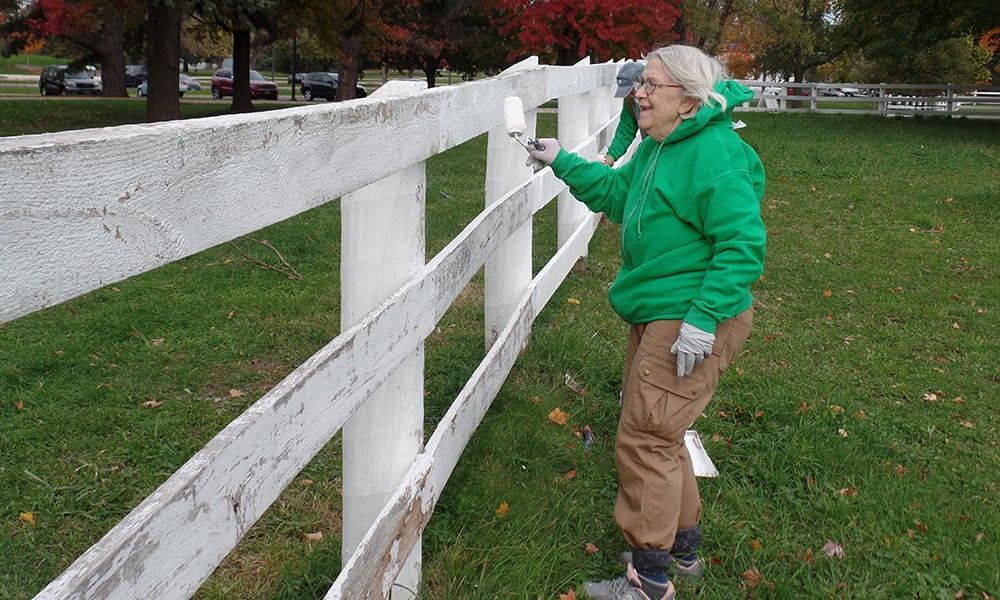 Volunteers help paint the fences at Danada Equestrian Center in Wheaton.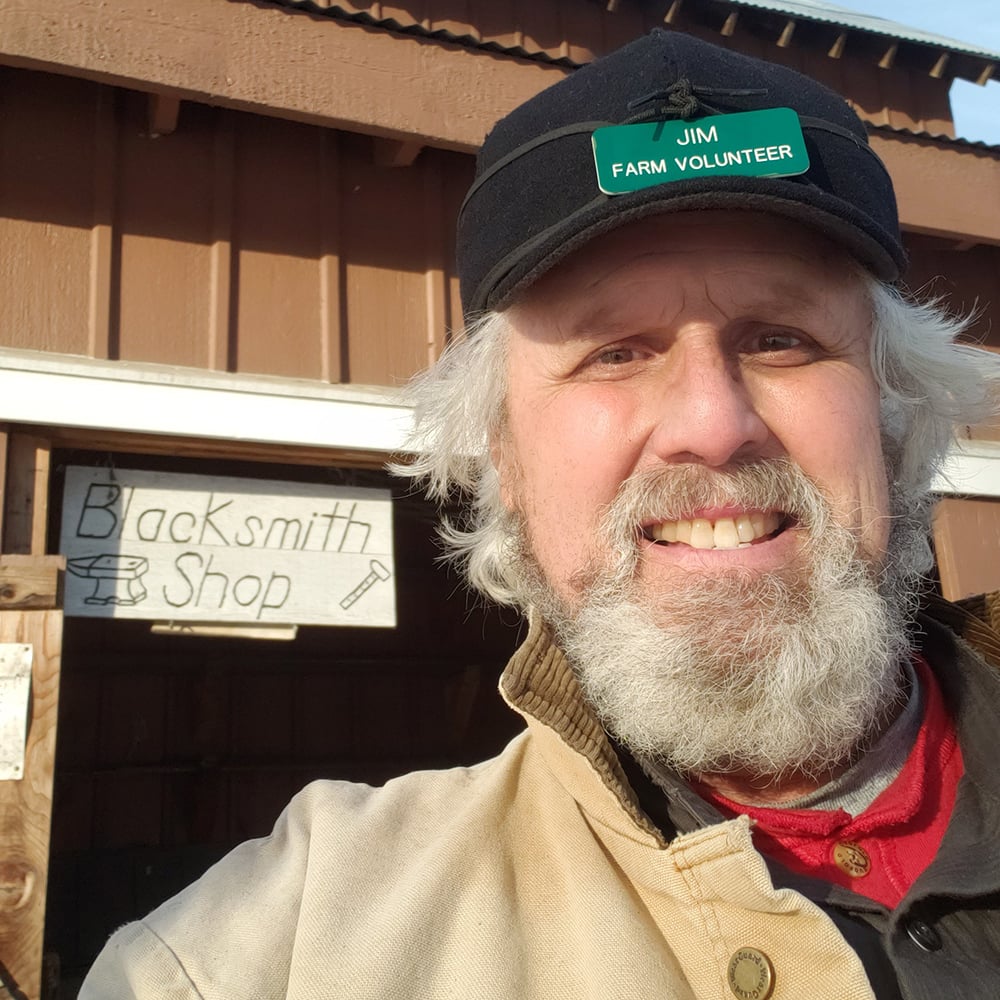 Volunteer blacksmith Jim at Kline Creek Farm in West Chicago.
This Thanksgiving, we are most thankful for the volunteers who give their time, talents and resources to support our staff, mission and purpose. Thank you, volunteers!
Our volunteer opportunities – including complete position descriptions – can be found on our volunteer page. For more information about our volunteer programs, contact Volunteer Services at 630-933-7233 or volunteer@dupageforest.org. For one-day "Volunteer Restoration Workday" opportunities, see our calendar.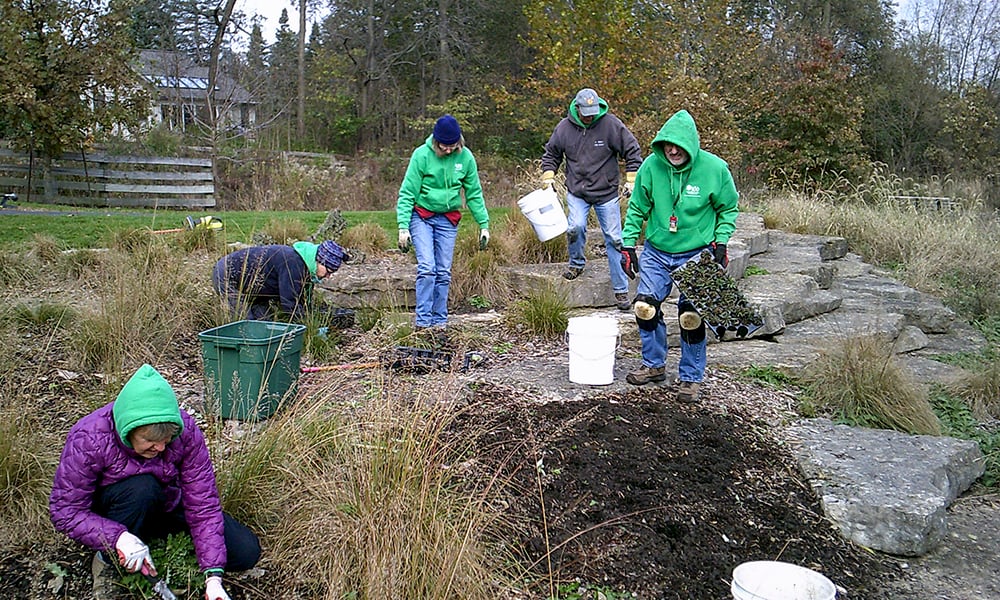 Volunteers helping out at a volunteer restoration workday.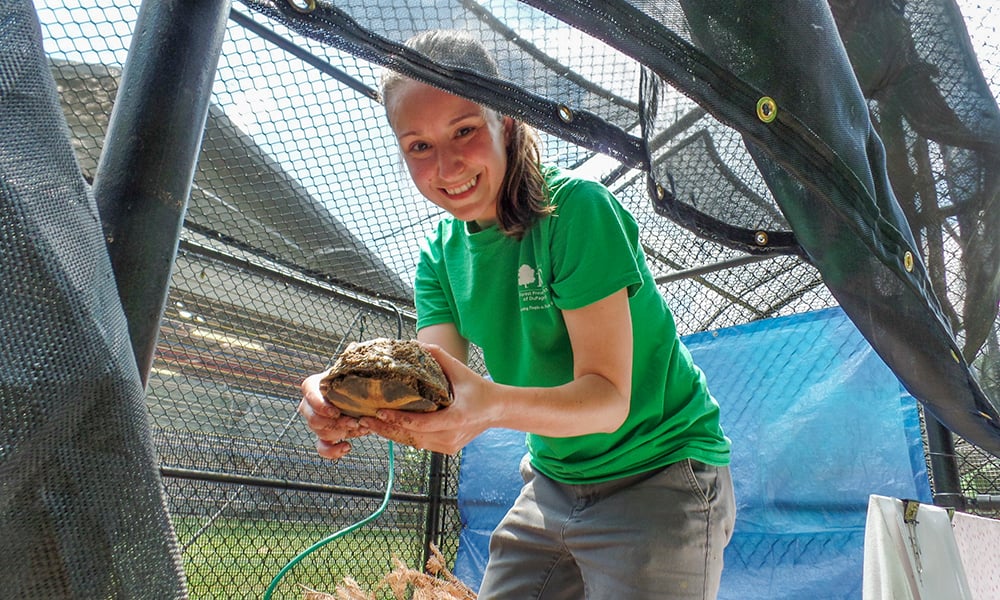 A Willowbrook volunteer helps care for a Blanding's turtle.