Jane Halbur
Trail Watch volunteer, nature photographer
I've been interested in nature since early on, but I didn't discover the DuPage forest preserves until about 2008 when I started walking around Herrick Lake Forest Preserve on my lunch hours. From there of course I discovered some of the others. Then I saw the sign for volunteers about four years ago and decided since I was already walking/enjoying the forest preserves, I might as well find out about the volunteer program.
I grew up on a farm in Iowa a little over a mile from the small town of Halbur. Most of my family are in Iowa. I have 4 older brothers and 2 sisters. I work for J.P. Morgan Chase Bank underwriting auto loans for Subaru. I have been with Chase over 26 years. I had lived in Tampa, Florida for 8 1/2 years, and that's where I started with Chase.
As a Trail Watch volunteer, I hike or bike the DuPage forest preserve trails and provide info and safety tips to our visitors. I answer questions about the preserves, distribute preserve maps, monitor trail conditions and report emergencies to Forest Preserve District police. I also clean up litter along the way.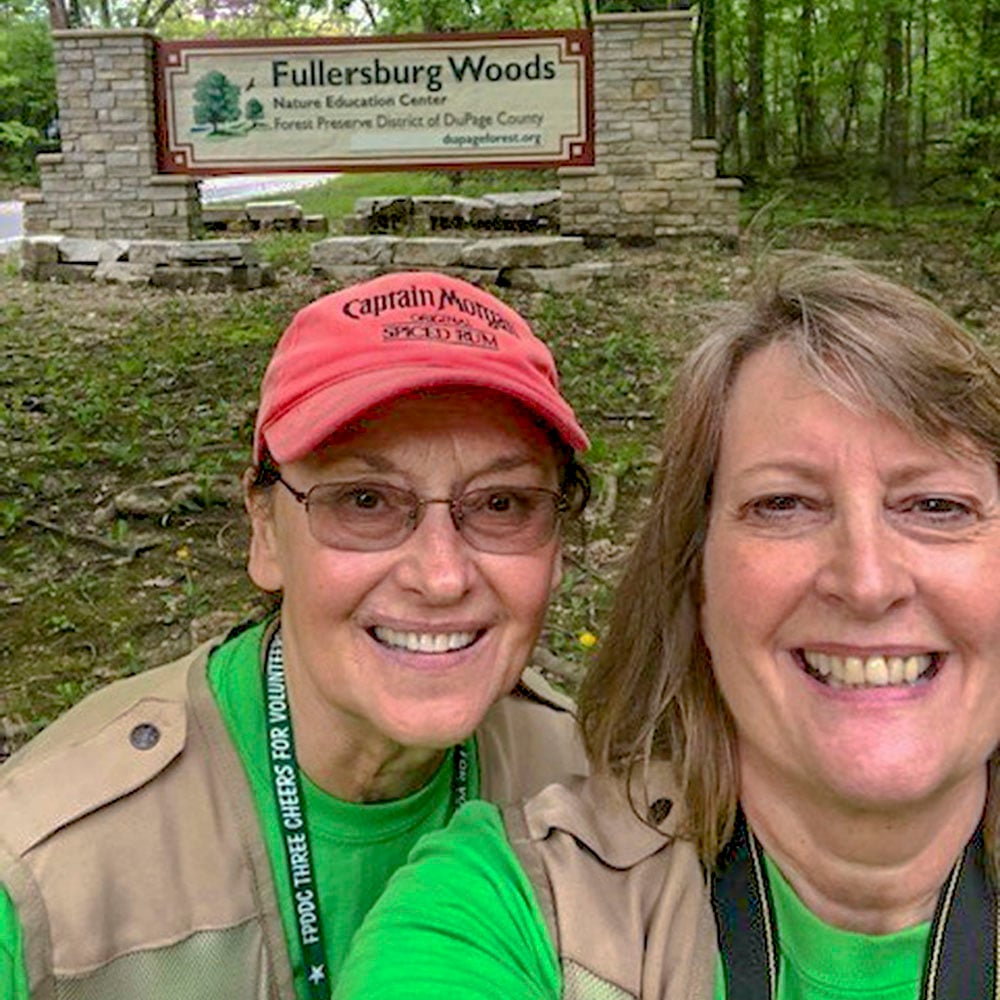 Halbur (right) and another Trail Watch volunteer patrol at Fullersburg Woods Forest Preserve in Oak Brook.
What Brings Me Back Time and Time Again
I come back not only to see Mother Nature but to get some exercise and fresh air and of course photos. I also like the camaraderie of the people in Trail Watch. That is how I met some of my current friends. And I like all the different DuPage forest preserve events like Danada Fall Fest, Just for Kids Fishing Derby, all the happenings at Kline Creek Farm and Wonders of Winter at Mayslake Peabody Estate.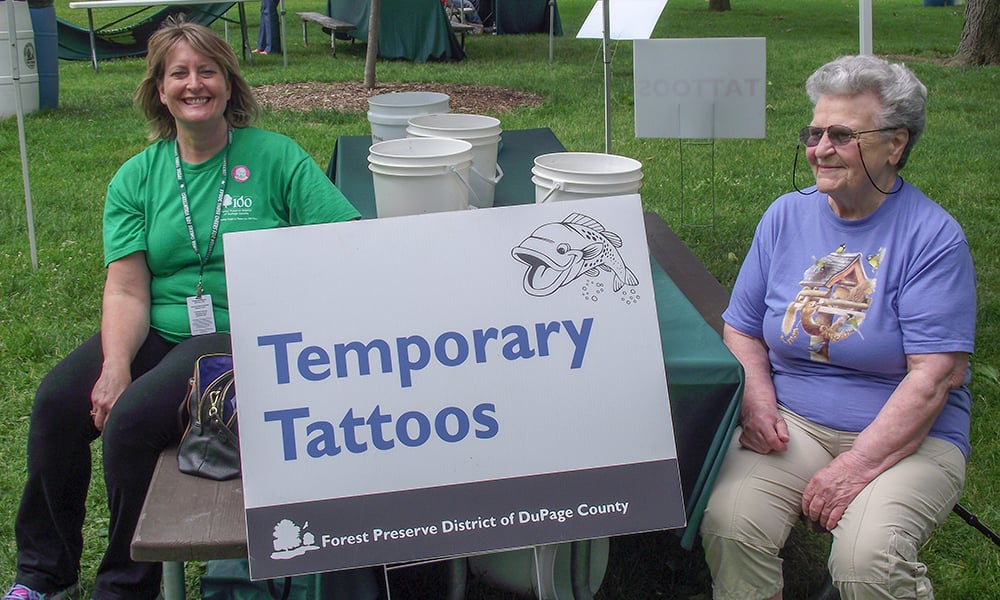 Halbur (left) volunteering at the 2016 Just for Kids Fishing Derby at Blackwell Forest Preserve in Warrenville.

Catching the Nature Bug
I guess I got my love of nature from my parents, but especially my Mom. She loved watching birds and had multiple bird feeders. She especially loved goldfinches, cardinals & hummingbirds. I caught the bug when I was young. But it really took hold when they came out with digital cameras because it made it so much easier for me to capture Mother Nature in all its glory.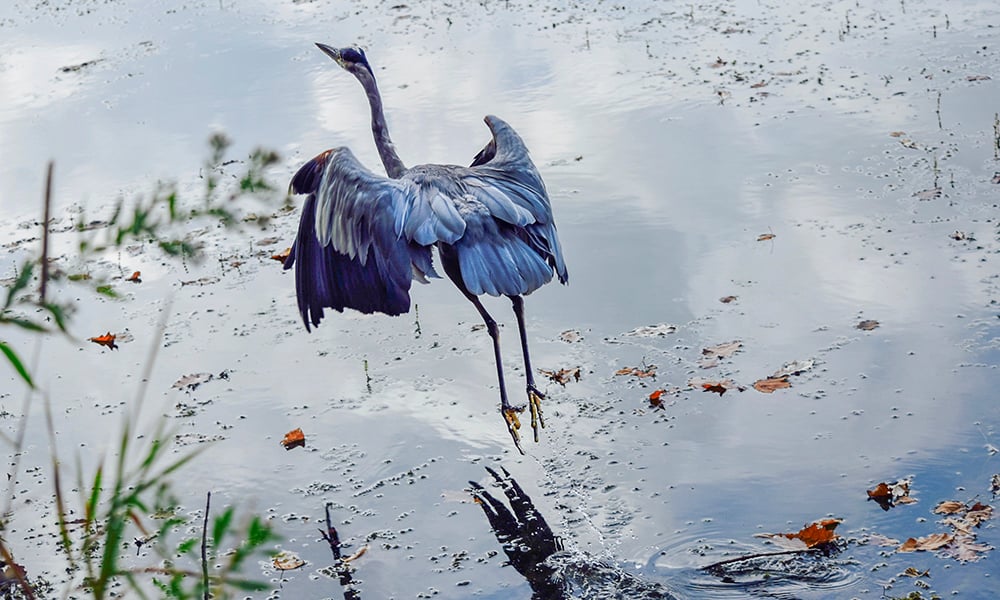 One of Jane Halbur's photos of a great blue heron taking off at Herrick Lake Forest Preserve.

Favorite Nature Activities
I love being outdoors to see all the wonders God gave us. I love taking pictures of the great outdoors, whether it's the trees, flowers or wildlife. It's especially exciting to capture birds of prey in action, but it's easier said than done. Sometimes I get lucky!
Besides taking photos, my favorite thing to do is talk to people I see in the preserves. I was doing Trail Watch one morning and saw a group of women who were on a spiritual hike, and one of them saw us picking up some trash as we walked, and she thought that was really nice. We saw her again later on and she called us the "trail angels." It feels good that someone appreciates what you do.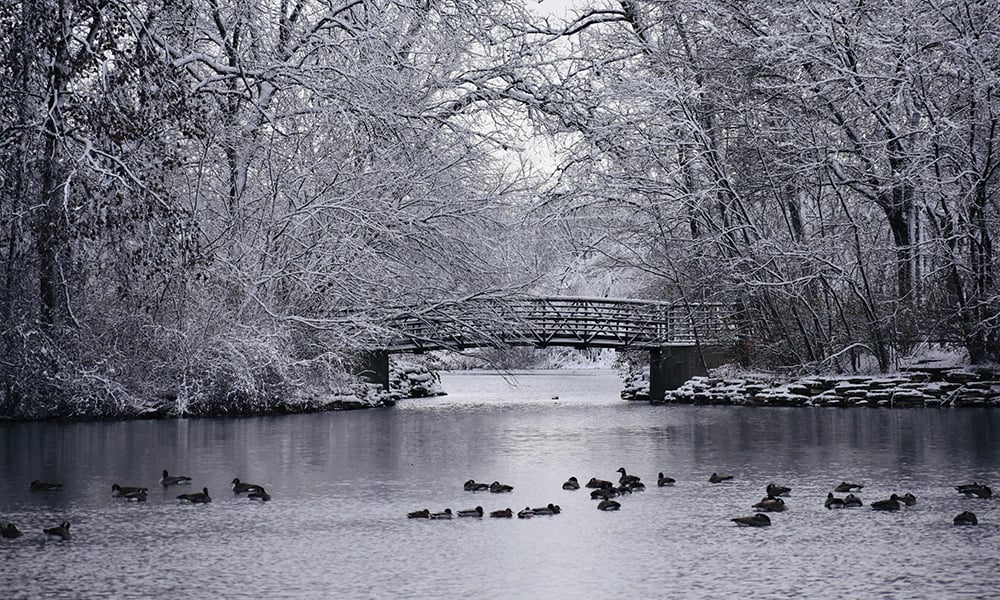 The bridge at Herrick Lake Forest Preserve in winter. Photo by Jane Halbur
How Nature Inspires
Nature inspires me to be more mindful of my surroundings and to keep it clean. I also like to bring it inside via my pictures. All the rooms in my house have multiple pictures of birds, animals. trees and flowers in their different shades of the season.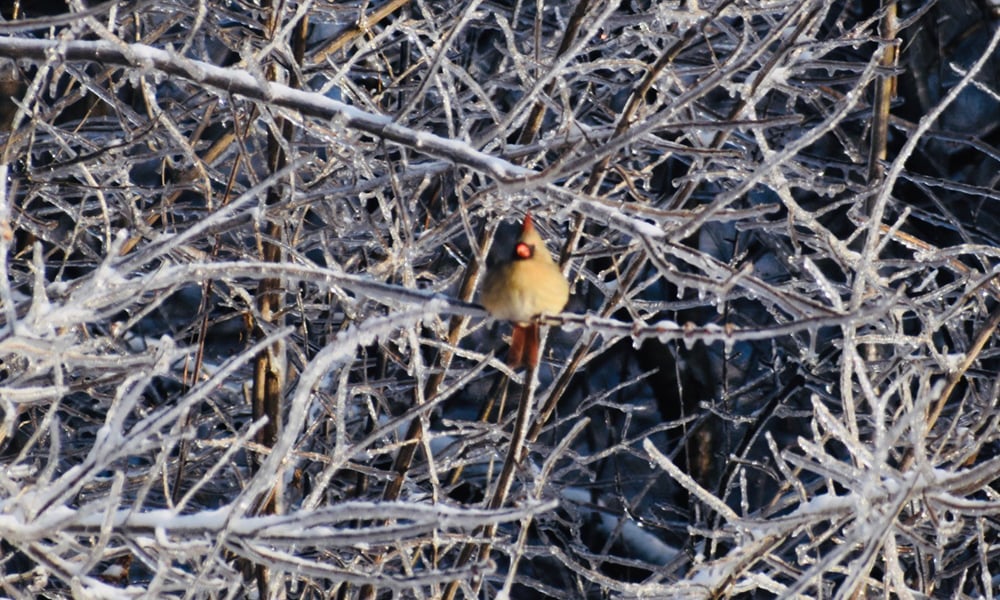 A female cardinal on icy branches at Danada Forest Preserve. Photo by Jane Halbur
Advice to Others
Use nature to be creative in whatever medium you prefer, whether it's pictures, painting or sculptures, or just wanting to take a break from your job and the hustle and bustle of life. Mother Nature provides tons of images for you to enjoy & be inspired. The kaleidoscope of all the different colors that nature provides is one of the things I love. And the best part is that it's free and all around you. We need to preserve nature as best as we can.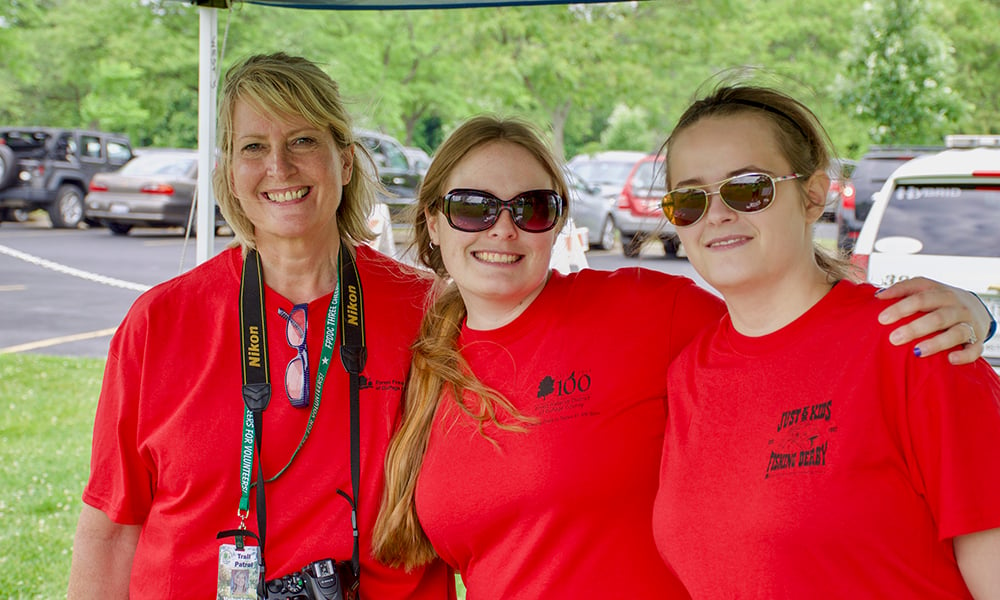 Halbur (left) with other volunteers at the 2017 Just for Kids Fishing Derby at Blackwell Forest Preserve.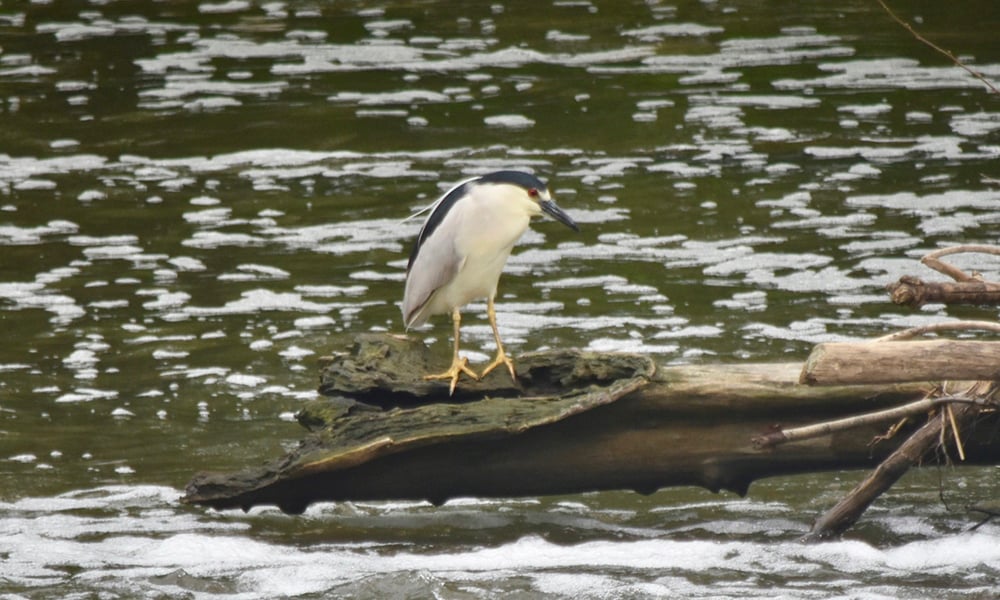 A black-crowned night heron at Fullersburg Woods Forest Preserve. Photo by Jane Halbur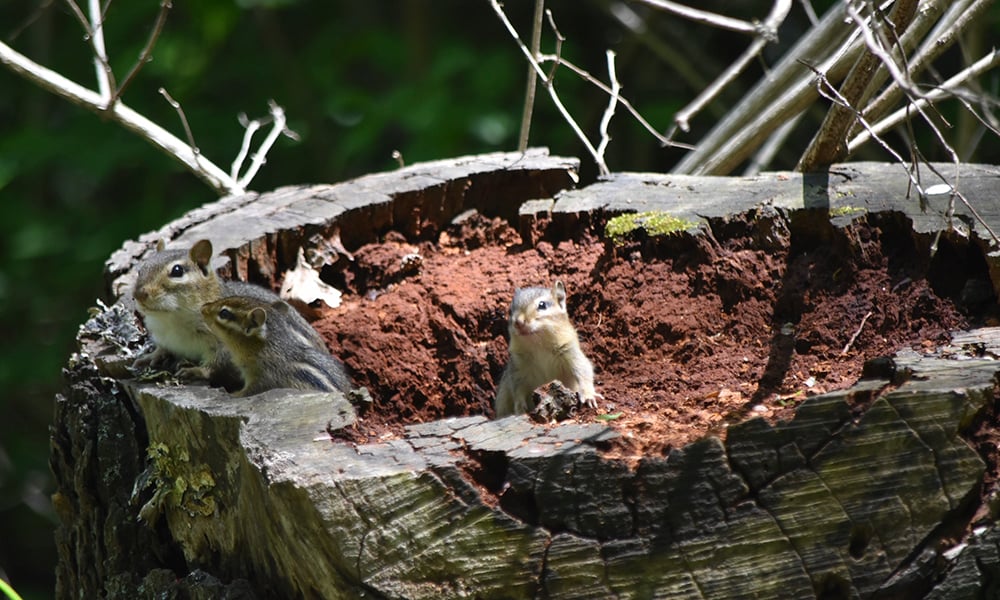 Chipmunks in a tree stump at Herrick Lake Forest Preserve. Photo by Jane Halbur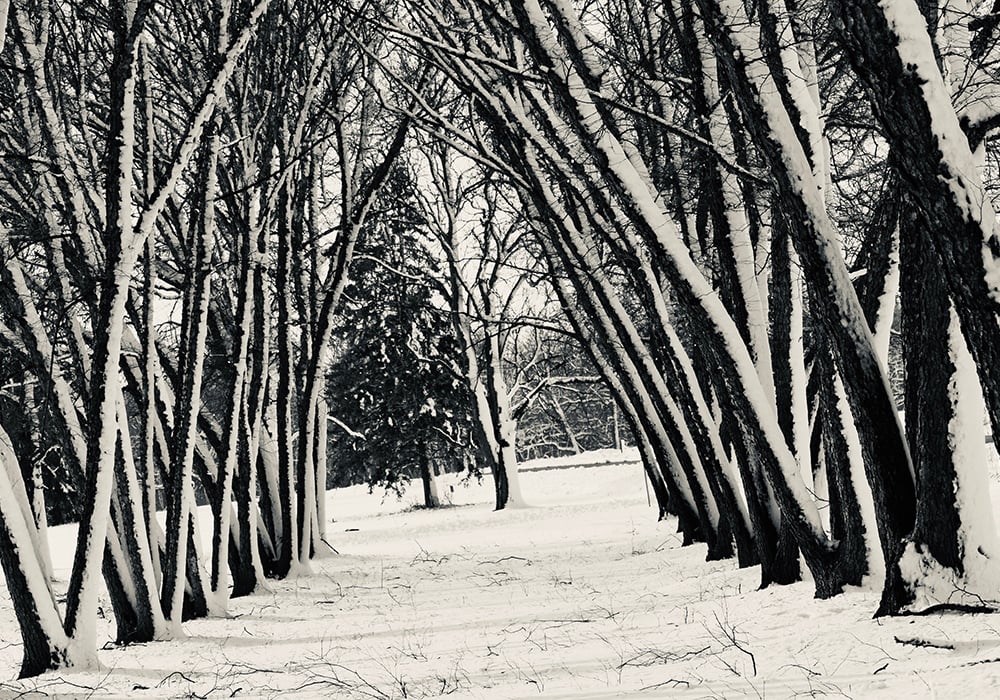 An allee at St. James Farm Forest Preserve after a snowfall. Photo by Jane Halbur
If you have a fun or unique way of catching nature in our preserves and would like to be featured in a "Catching Nature" blog, please contact Deb Humiston at dhumiston@dupageforest.org.