Henry Kim is a lifelong DuPage County resident who has found many ways to connect to nature.
He was an avid sport angler in his 20s and 30s, and now is into birding, nature and photography. Kim and his "loving and supportive wife of 12 years," who nominated him for this blog, live in Bloomingdale. Kim works on the configuration help desk at CDW.

Here's his story.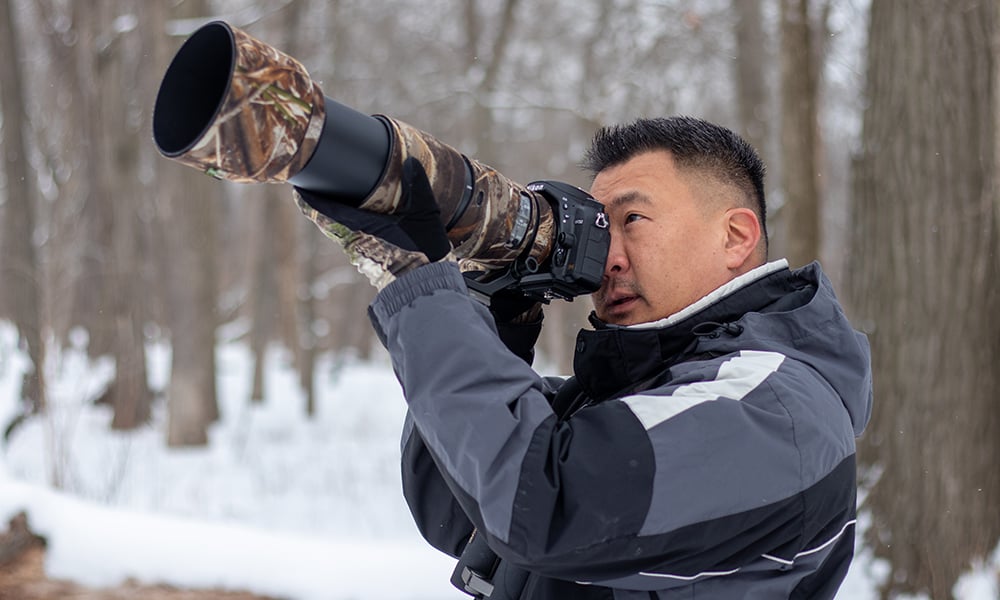 Catching the Nature Bug
In my early 30s, I found that spending an hour or two fishing or walking right after work at a nearby forest preserve really helped me relax after a stressful day at the office.
Discovering DuPage Forest Preserves
When I was just a kid in the early 70s, my late father, who also took up nature photography at the time, would bring us along to the preserves to hike and take photos of us. My earliest memory is visiting Fullersburg Woods Forest Preserve and Graue Mill.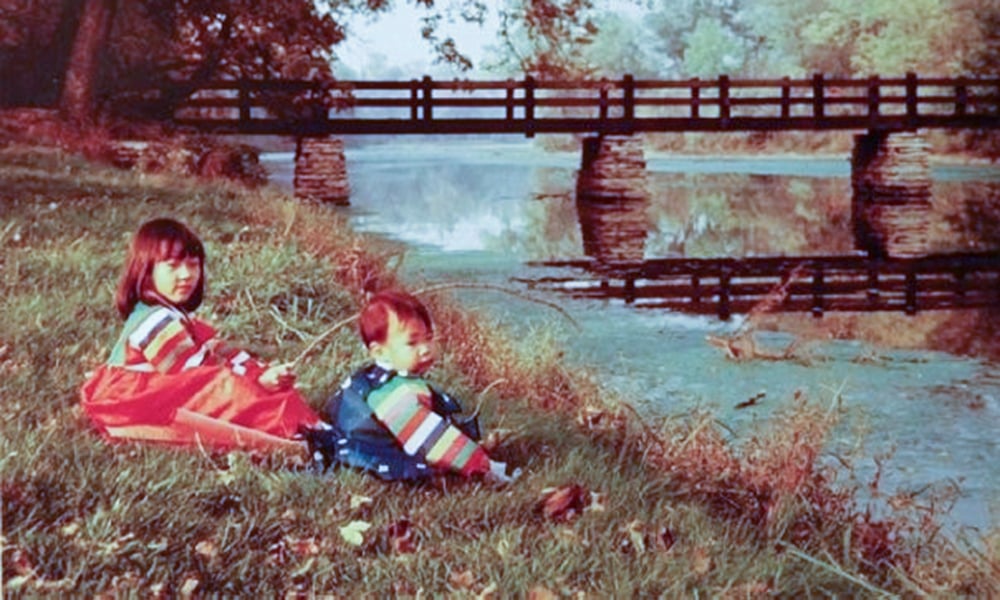 Henry Kim (right) and his sister at Fullersburg Woods Forest Preserve in 1971. Photo provided by Henry Kim

---
Favorite Preserve and Time to Visit
My favorite preserves are St. James Farm, Mallard Lake, East Branch Forest Preserve off-leash dog area, Waterfall Glen and Churchill Woods.
Anytime of day is a good time to visit — it beats any day indoors! As for time of the year, I enjoy visiting in all the seasons, except when it's extremely hot and humid or frigid cold temperatures. But I've been out there during those times as well. My favorite times are spring and fall.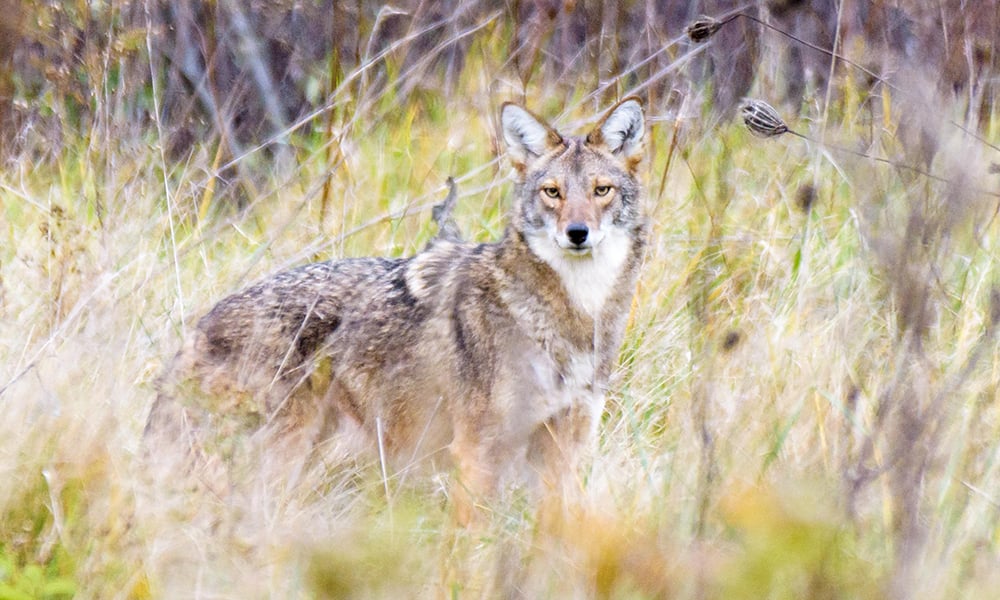 Henry Kim captured this image of a coyote at Pratt's Wayne Woods Forest Preserve in Wayne.
---
What Brings Him Back Time and Time Again
The opportunity to spend time outdoors nearby, whether It's 5- or 40-minute drive from home. I also enjoy the allure of spring/fall foliage, along with the chance to see and photograph migrating birds. Lastly, sport fishing for largemouth bass has always been good in many preserves for as long as I can remember.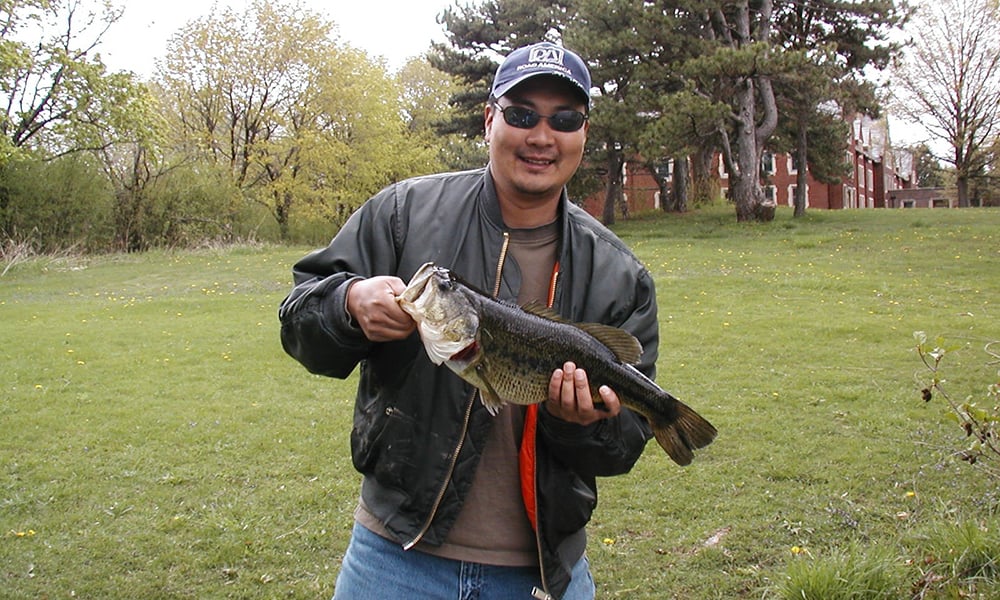 Henry Kim with a largemouth bass he caught in Trinity Lake at Mayslake Forest Preserve in Oak Brook. Photo provided by Henry Kim
---
Nature's Lessons
Nature has made me aware of how important conservation is and the need to protect what habitat we have left for nature, wildlife and future generations. Respect the preserves and keep them clean!
Favorite Things to Do in the Preserves
Hiking
Exploring
Birding
Photography
Sportfishing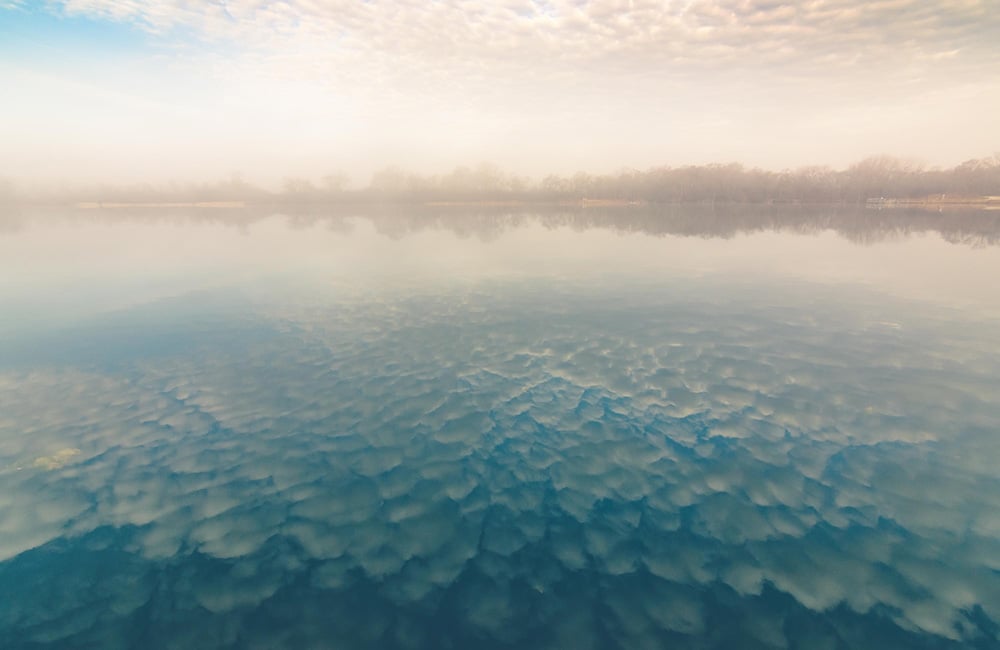 Henry Kim calls this photo "Morning Reflection at Deep Quarry Lake" at West Branch Forest Preserve in Hanover Park. Photo by Henry Kim

---
How Nature Inspires
Discover something new
Learn
Reflection
Art
Focus
Get away from distractions
Advice to Others
On my way to a fishing spot, I would inadvertently alert wildlife while walking the trails. It wouldn't take long for the forest to come back to life and then I would see and hear different species. That extended time spent waiting for a fish to bite also led me to notice different types of insects, plants and trees in the natural surroundings.
Be patient and observe with no expectations, and you may discover something new that you can learn to appreciate, something that you may not have noticed before.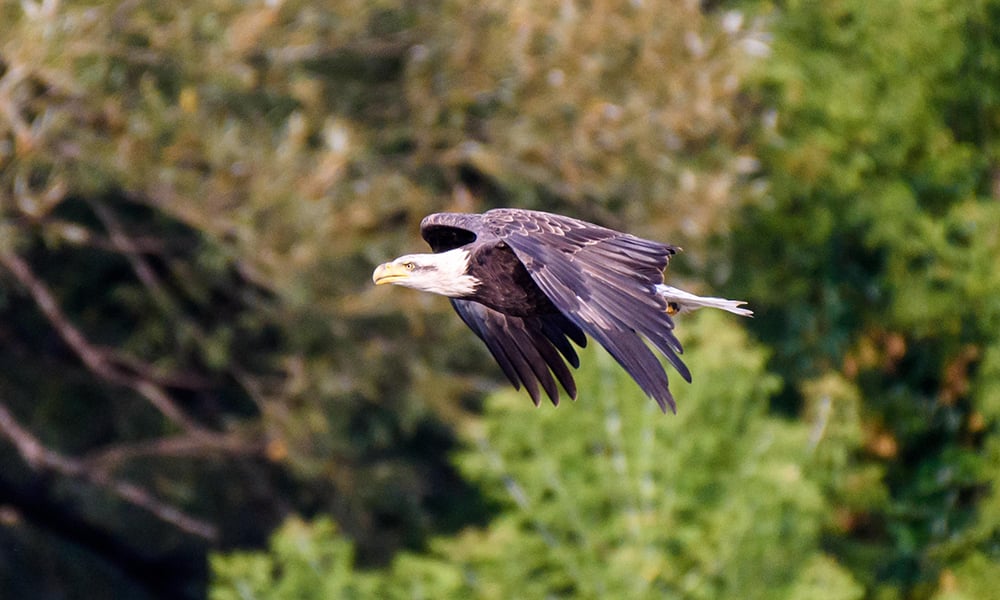 Henry Kim captured this photo of a bald eagle at the East Branch Forest Preserve off-leash dog area. Photo by Henry Kim

---
Favorite Nature Quote
This quote relates to my personal view of spending time out in nature and keeping it untouched, respectfully.
"We need the tonic of wildness... At the same time that we are earnest to explore and learn all things, we require that all things be mysterious and unexplorable, that land and sea be indefinitely wild, unsurveyed and unfathomed by us because unfathomable. We can never have enough of nature."
~ Henry David Thoreau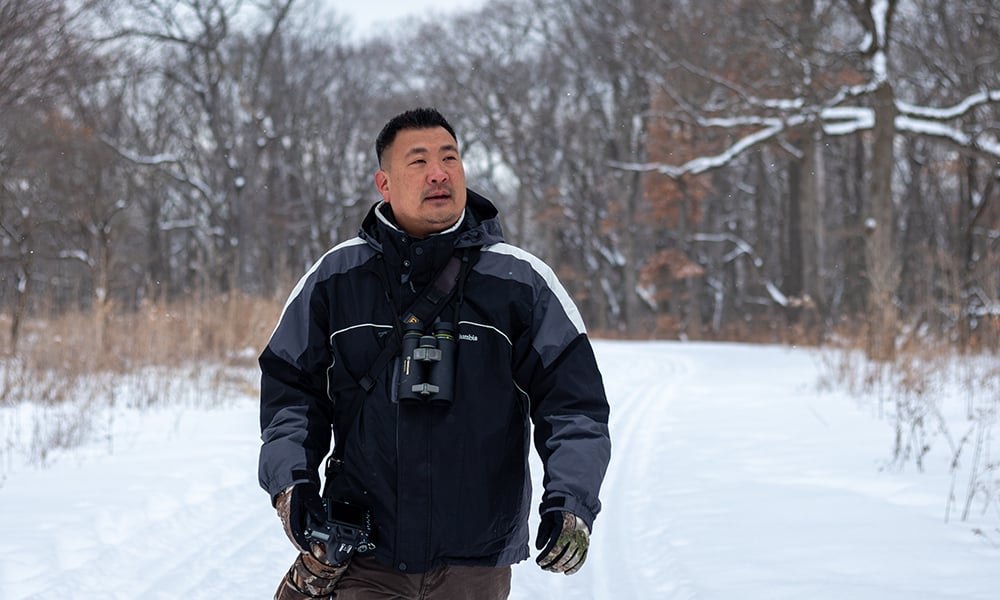 If you have a fun or unique way of catching nature in our preserves and would like to be featured in a "Catching Nature" blog, please contact Deb Humiston at dhumiston@dupageforest.org.