Zach Ewoldt first discovered DuPage forest preserves as a Cub Scout, but he's been surrounded by them his whole life.
"I've been blessed to live in this community that offers great access to numerous DuPage forest preserves," said the Wheaton resident.
Now 25, Ewoldt works for Peoples Gas Company in Chicago as a GIS analyst (cartographer/geographer) making maps for the company's natural gas infrastructure. He holds a master's degree in urban planning and policy from the University of Illinois-Chicago.
"My professional and academic backgrounds provide me with a unique perspective, offering multiple viewpoints on how as a society we can enjoy nature and protect these valuable resources in our communities for future generations," he said.
When he's not working, Ewoldt enjoys wildlife and landscape photography, fishing in local preserves, hiking, and biking.
Here's his story.
Discovering DuPage Forest Preserves
My first true discovery of nature within DuPage forest preserves occurred as a Cub Scout. Participating in events within the youth campground events opened my eyes to all the preserves offer.
As I got older, I was actively involved in Boy Scouts and spent countless weekends and evenings in the preserves. DuPage forest preserves offered educational opportunities that directly assisted me in becoming an Eagle Scout. Without such easy access to nature, without the forest preserves, it would have been more difficult.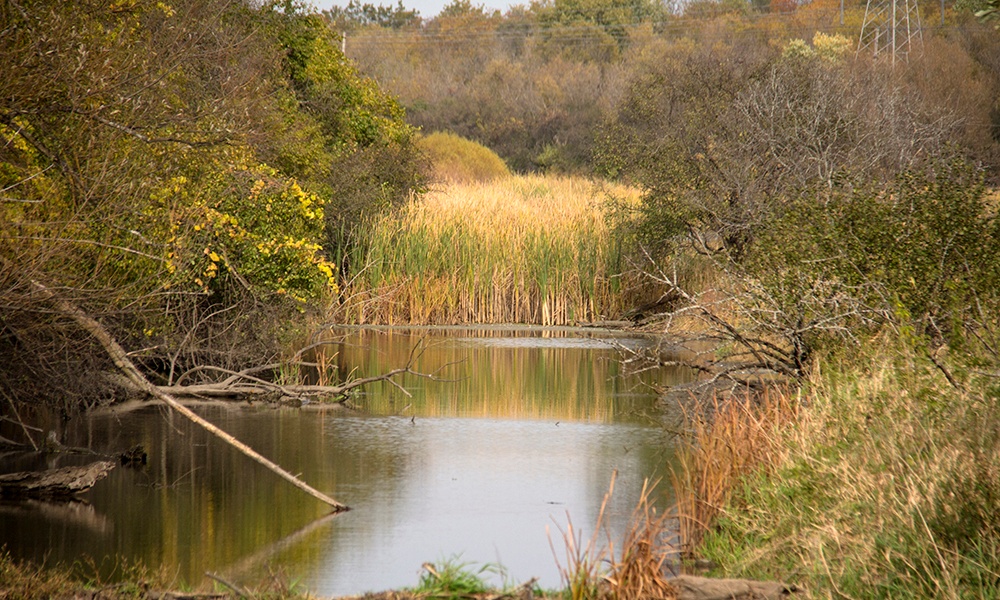 The 390-acre Hidden Lake Forest Preserve in Downers Grove is an ideal place to fish, paddle, picnic or just relax. It features two lakes and a river, trails, fishing, and boating and picnic areas.

Favorite Forest Preserve and Time to Visit

My two favorite preserves are St James Farm and Greene Valley forest preserves. St James Farm is fantastic to walk the historic rows of trees and trails. Enjoy the equestrian buildings and really take in something you don't see every day in the Chicago area.
Greene Valley is a favorite hiking location for springtime and fall. It offers a lot of variety in the scenery at both times of the year. The forests and prairie, constant color changes and flowering plants make it a beautiful preserve to enjoy.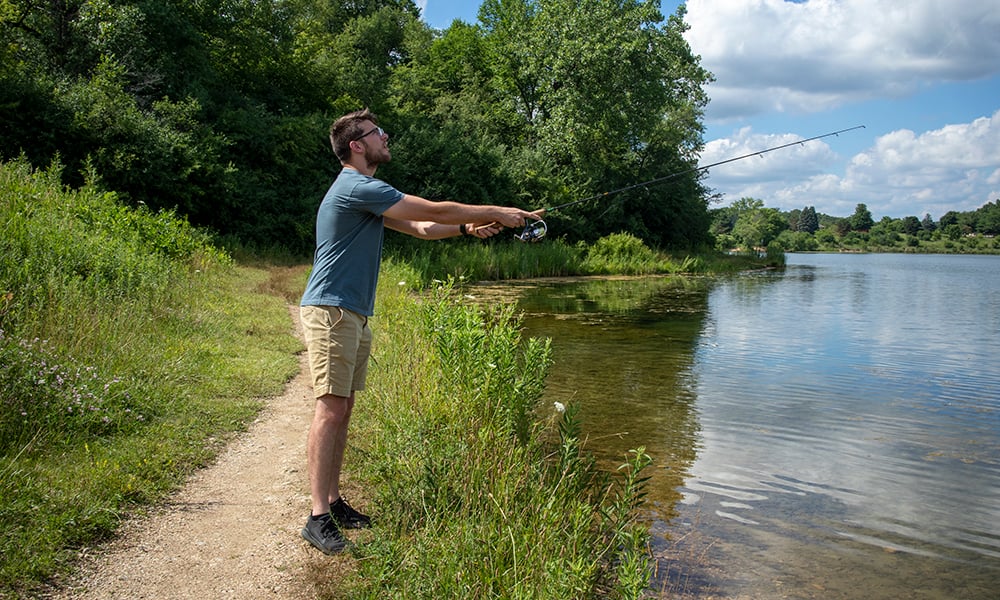 What Brings Him Back Time and Time Again
In the last few years, my visits to local preserves are primarily for fishing and hiking. The opportunity for fishing exists in many preserve lakes, which I enjoy.
It's nice to explore the different bodies of water for fishing, while always practicing catch and release to allow someone else to catch that fish one day. Many of the preserves offer great fishing. I personally enjoy Hidden Lake, Wood Dale Grove, Herrick Lake, and many more!
I find it relaxing to utilize the preserves for short hikes in the evenings after work or on the weekends. It is a fantastic way to disconnect from the busy world we live in today, and enjoy nature.
I enjoy visiting with friends, showing them new trails or preserves they may have been unaware of. It helps me inspire others to connect with nature, and visit preserves beyond the few most popular.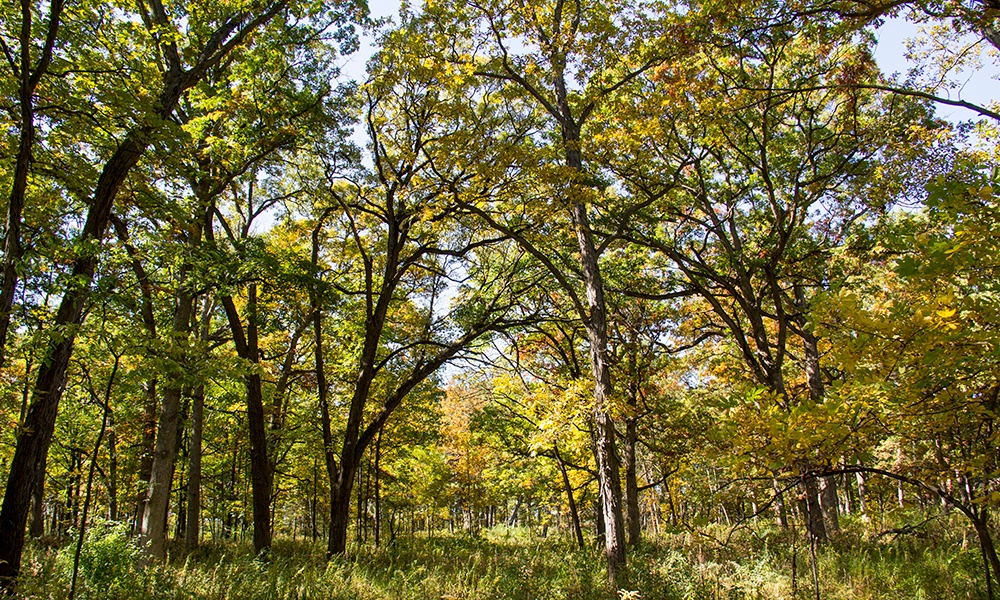 The 1,388-acre Greene Valley Forest Preserve in Naperville/Woodridge is home to more than 540 native plant species, making it one of the county's most botanically diverse sites.

Catching the Nature Bug
I wouldn't say I caught a bug, it's simply how I was raised. I have always been active in nature and taught to enjoy all it has to offer. During COVID-19, I have grown to cherish all the forest preserves have to offer. Without this local amenity, spring would not have been as enjoyable.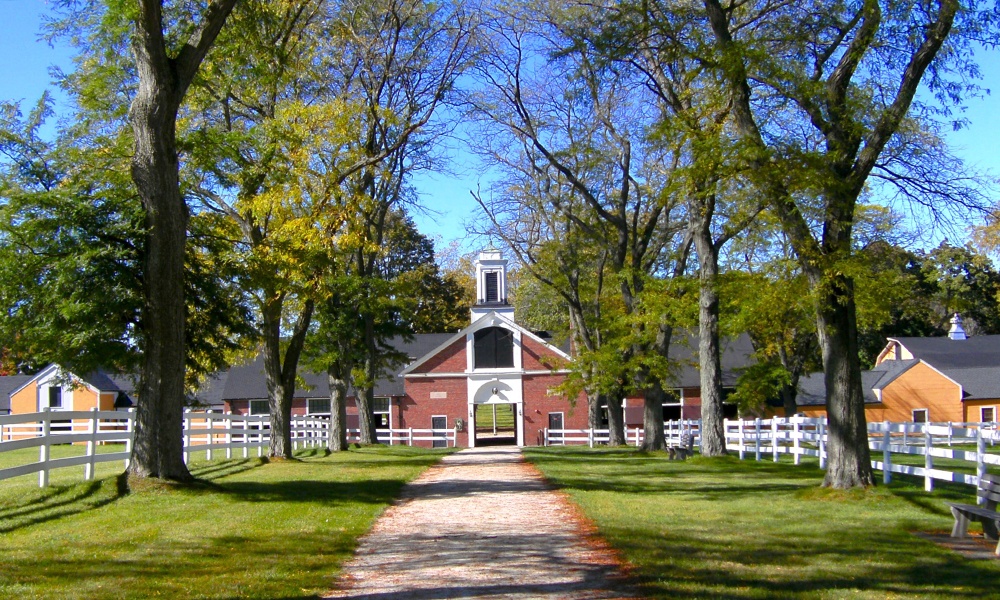 The 595-acre St. James Farm in Warrenville contains more than 100 acres of woodlands, prairies and wetlands.
Favorite Things to Do in the Preserves
My favorite activity to do in the preserves is hiking and fishing. While I may not get out to fish as often as I would like, I still enjoy it. With a busy work schedule, it becomes difficult to go to larger lakes to fish outside the Chicagoland area, having such great lakes close by makes life easier.
One of my personal favorite events is the annual trout fishing opener at Blackwell, Pratt's Wayne Woods, and Wood Dale Grove forest preserves. While this event did not occur this year due to COVID-19, I find it to be a nice early spring event that brings out residents who typically may not fish often but have a great chance to catch something or those who have spring fever.
Opportunities to fish in the preserves are abundant. Some of the best fishing opportunities lie in smaller preserves that many residents tend to forget about. One of the nice things about exploring new lakes in the preserves is you get to hike as well along the shorelines.
When fishing conditions may not be favorable, the hiking trails offer year-round and all-weather opportunities right here in our own backyards. One of my favorite places to hike is Greene Valley — it offers a wide range of natural habitats and a variety of trail loops.
I have been lucky enough to visit nearly a dozen preserves to hike in during COVID-19, and I will continue to keep this trend up throughout the year! During my hikes I tend to bring along my camera because you never know when the perfect shot will appear.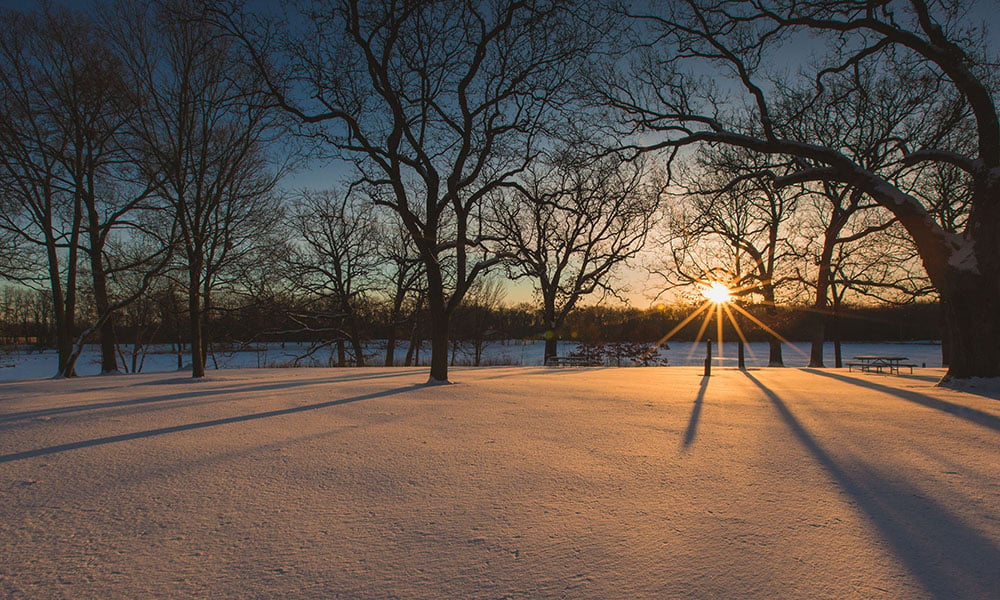 The 887-acre Herrick Lake Forest Preserve in Wheaton is one of the Forest Preserve District's most popular preserves.
How Nature Inspires
Nature inspires me to be a better person; I like to think about how can I play a role in protecting it. I enjoy exploring these ecosystems and seeing the wildlife flourish.
When I am fishing or hiking I try to reduce my impact by staying on trails to lessen damage to the environment, as well as pick up trash when I see it.
I challenge myself to think of creative ideas to help and maintain the environment today. I have taken it upon myself to try to consciously reduce my energy waste, trash, and buy used items instead of new always. These little things can help nature continue to survive.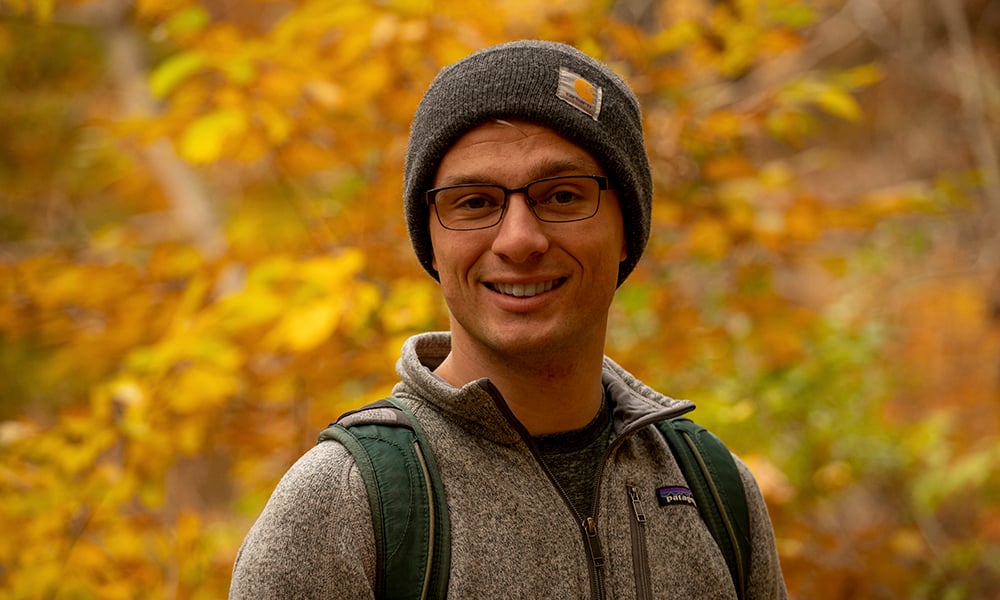 Nature's Lessons
The biggest and most important lesson nature has taught me is to relax. When outside hiking or fishing, I simply try to disconnect and decompress from everything in daily life. I feel that it helps a lot, and allows me to kind of reset for the days ahead.

Favorite Nature Quote
"The beauty and charm of the wilderness are his for the asking, for the edges of the wilderness lie close beside the beaten roads of the present travel." ~ Theodore Roosevelt
I like this quote because our former president was an avid outdoorsman, and to me, it reminds us that nature is only a few steps away here in DuPage County. We don't need to explore the west and can enjoy the nature we have here.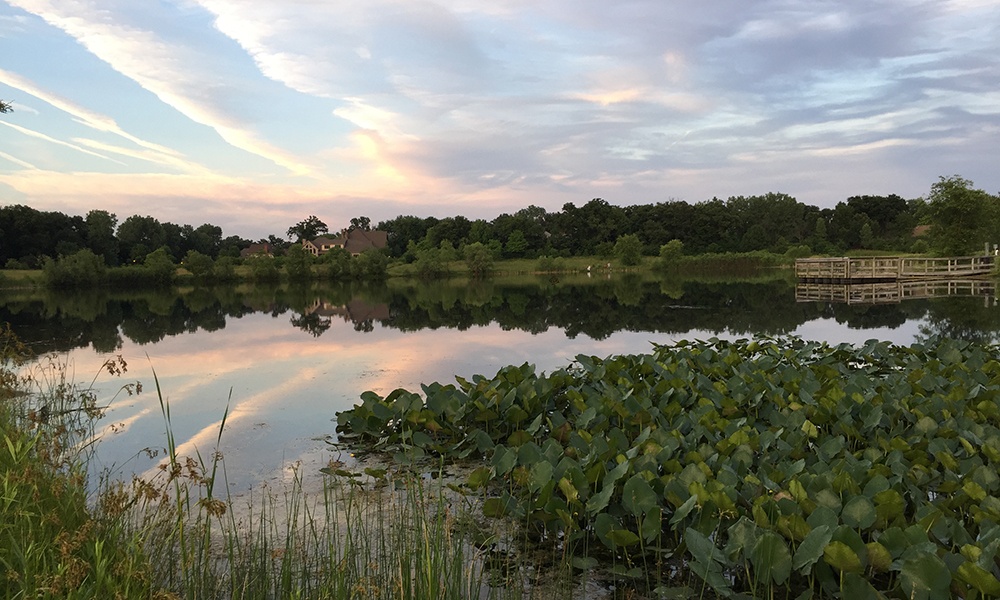 Advice to Others
My best advice to anyone looking to get interested in the outdoors is to just go check out preserves close to home. Take family and friends along to enjoy nature and explore what it has to offer.
If you want to get into fishing, grab your rod and take a cast into one of the many bodies of water in DuPage County. To anyone who finds new experiences and new places overwhelming, I suggest exploring some of the Forest Preserve District programs that allow residents to explore fishing or hiking new trails with staff members from the forest preserve. That is a great learning opportunity and a potential way to connect with others interested in the same things as you!
I always like to remind people of what an amazing amenity the forest preserves are. As a community, we should be thankful for how lucky we were to have had proactive leadership throughout DuPage forest preserves history.
Without everyone who came before us, we would not have such wonderful preserves. As residents, we should be involved and actively support our forest preserves' efforts to continue protecting nature.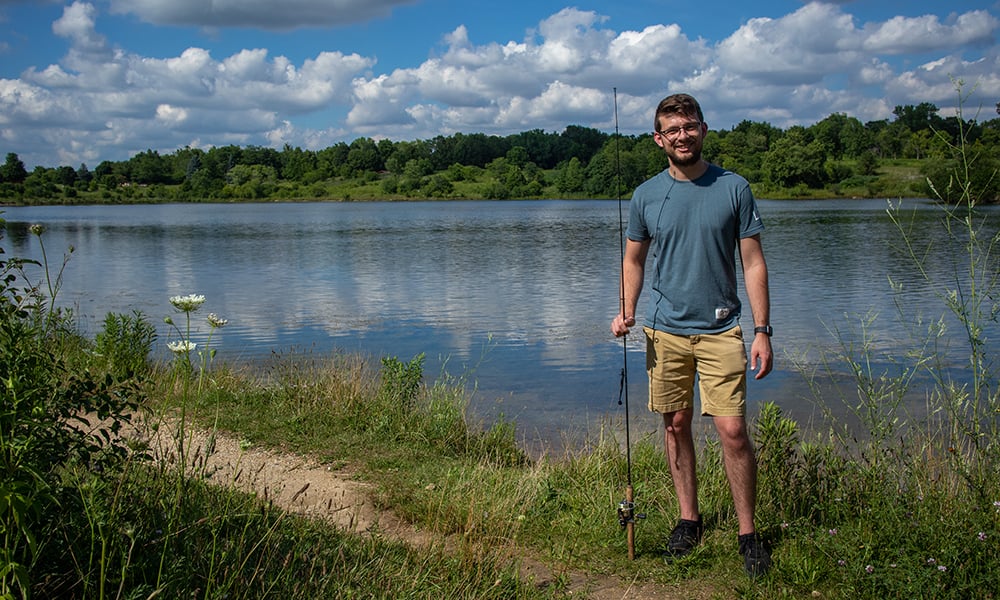 If you have a fun or unique way of catching nature in our preserves and would like to be featured in a "Catching Nature" blog, please contact Deb Humiston at dhumiston@dupageforest.org.