Daryl Kellenberger loves nature, and he loves sharing the beauty of nature with others through his photography and Instagram page @daryl.k.
By day he works as director of restaurant food safety for McDonald's Corporation. But when he's not working, he loves jogging, biking, hiking, fishing, and nature photography in DuPage forest preserves. He also enjoys beekeeping, beermaking and his backyard pond and koi fish. He and his wife Jane have three grown children. His wife is a nature artist and uses some of his photographs from the forest preserves in her art. She is president of the Nature Artists Guild of the Morton Arboretum.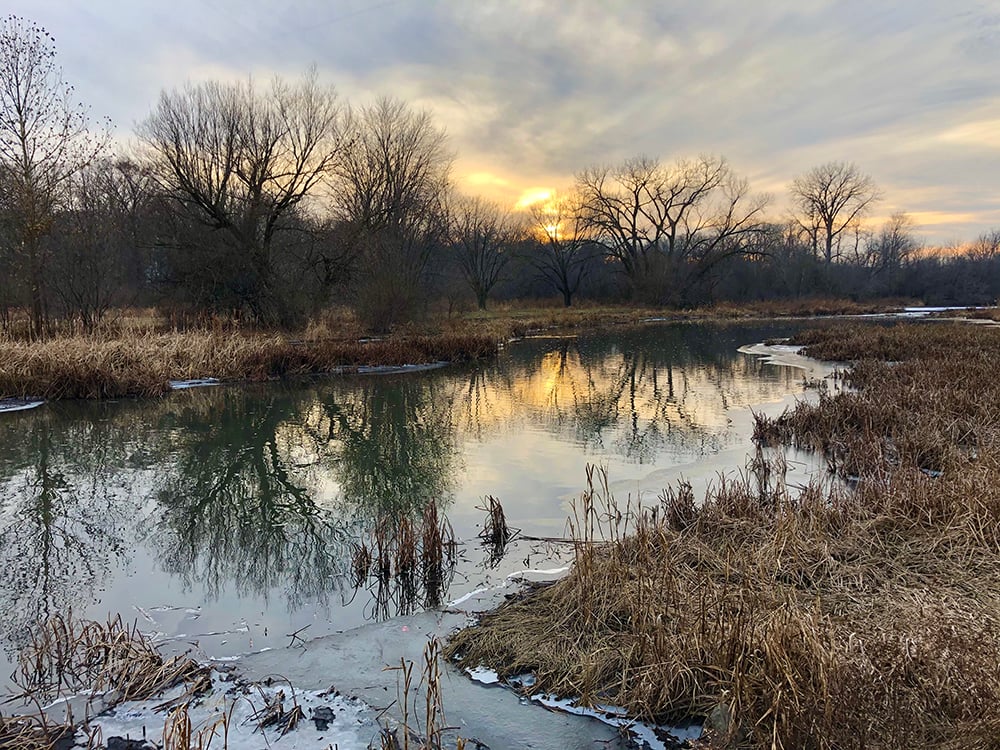 A photo of Churchill Woods Forest Preserve that Kellenberger shares on his Instagram page @daryl.k. Photo by Daryl Kellenberger

Discovering DuPage Forest Preserves
I discovered DuPage forest preserves when we moved to Glen Ellyn almost 20 years ago. Our home is just down the street from Churchill Woods Forest Preserve.
When our children were young I used to take them kayaking in the East Branch DuPage River. My boys and I also liked to go fishing in Perry's pond in Glen Ellyn.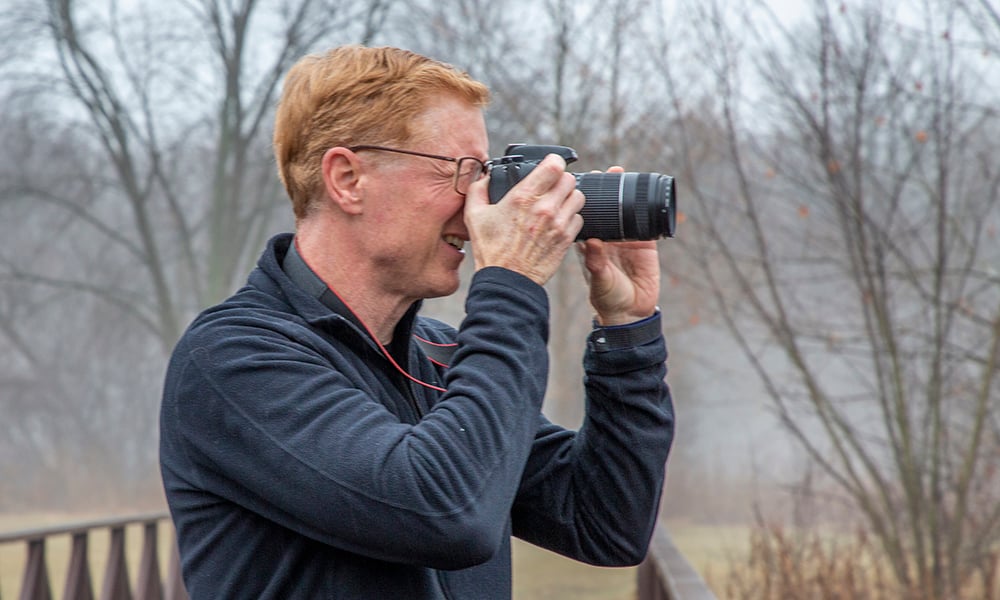 Kellenberger takes photos at Churchill Woods Forest Preserve.

What Brings Him Back Time and Time Again
Getting out in nature makes me relaxed and relieves any stress that I have. It takes my mind off work and is very meditative. There is also the anticipation of what birds, animals or mushrooms I will see or find along my walk or bike ride through the forest preserves.

Catching the Nature Bug
I have been into nature since I was a little boy. I used to catch and collect bugs and started fishing on my own at an early age.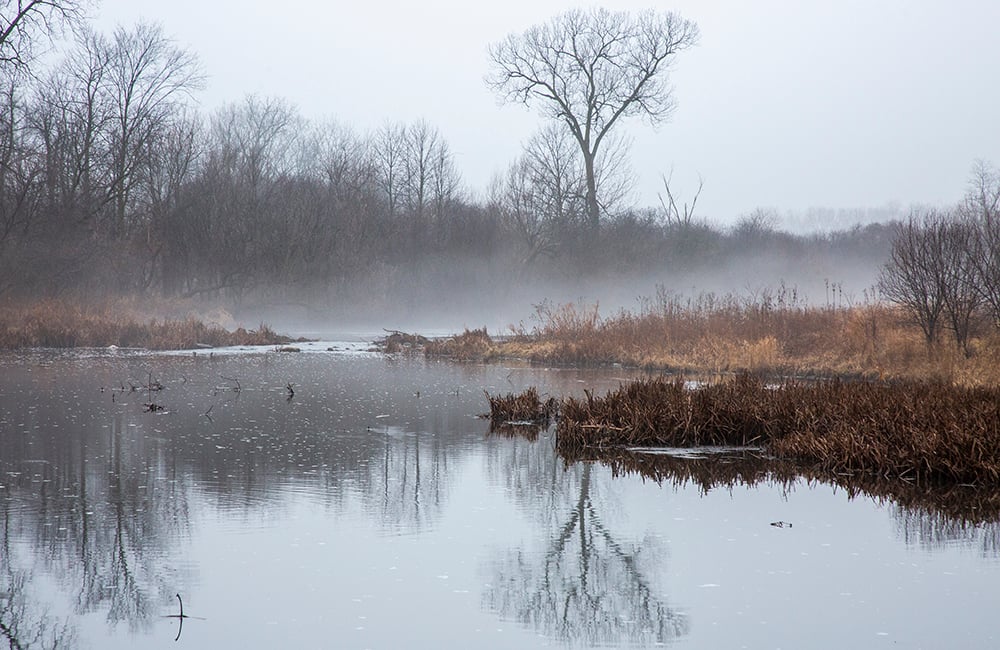 Favorite Things to Do in the Preserves
I like jogging, biking, hiking, fishing and nature photography. I post some of my nature photos on Instagram. I like to ride on the Illinois Prairie Path almost every week when the weather is nice. One of my favorite spots is the trail on the way to McDowell Grove in Naperville. I also enjoy the trails around Blackwell, St. James Farm and Herrick Lake.
I have a big interest in mushrooms and fungi and enjoy finding different ones in the forest preserves. I've even applied to be a volunteer fungus monitor with the Forest Preserve District. This program seemed like a great opportunity to get more involved.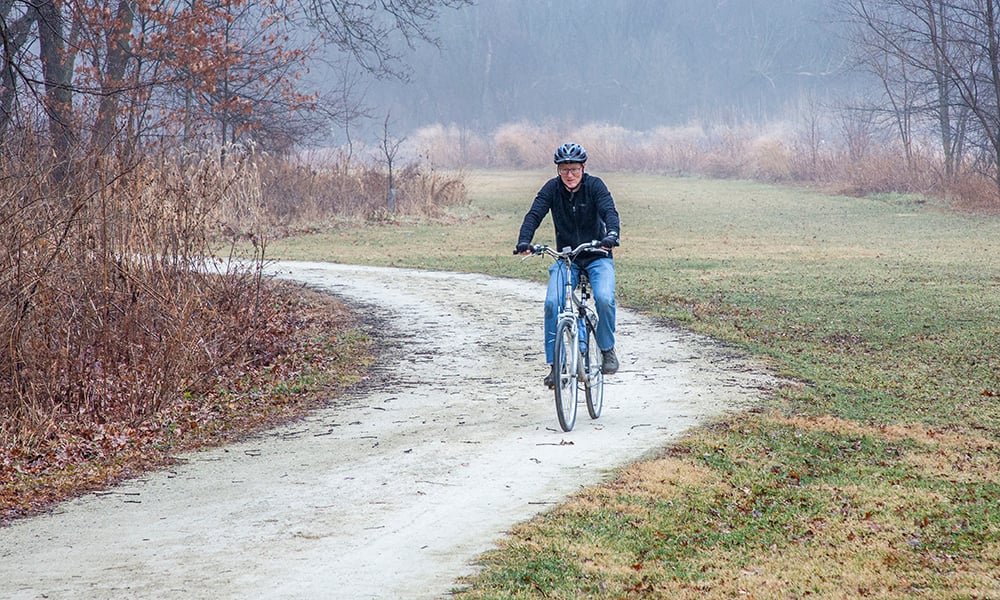 Kellenberger bicycles through Churchill Woods Forest Preserve.

How Nature Inspires
I love how it is ever-changing and that there is always something new to discover.

Advice to Others
Get out there and go for a hike in one of the many DuPage Forest Preserves. Winter is actually a great time to go explore as so few people are out and you will practically have the place to yourself.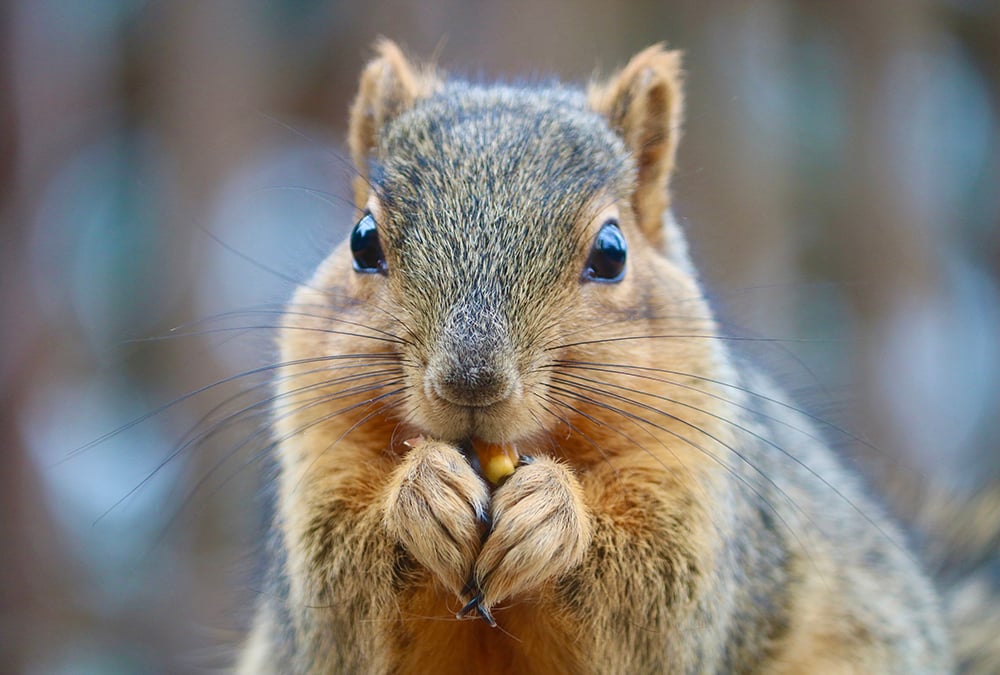 A squirrel munches on a snack. Photo by Daryl Kellenberger
If you have a fun or unique way of catching nature in our preserves and would like to be featured in a "Catching Nature" blog, please contact Deb Humiston at dhumiston@dupageforest.org.