Since childhood, Kevin Keller has always been drawn to the outdoors, through photography, fishing, plants and gardening and weather watching.
The Woodridge resident discovered the DuPage forest preserves about seven years ago when he got a dog, Buddy.
"He loves to be outside, walking and observing the outdoors," Keller said. "So we both started exploring all the preserves around DuPage County and have never stopped," he said, noting they visit the preserves at least four times a week.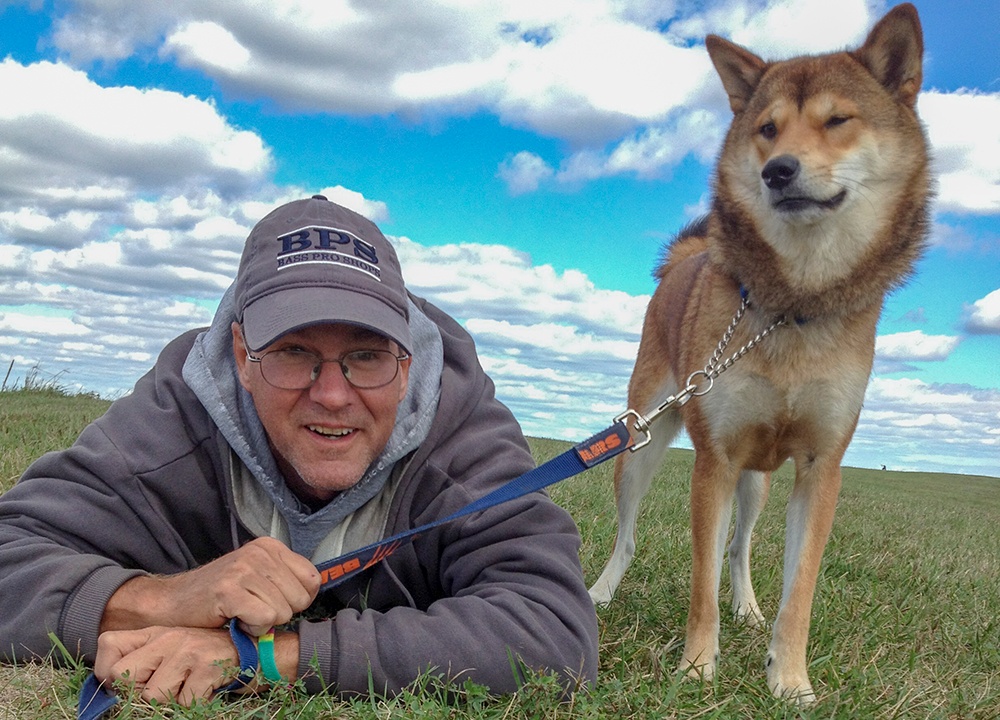 Kevin Keller and Buddy having fun exploring the preserves. (Photos courtesy of Kevin Keller)
"As each year passed, I found there was so much to learn each time going out. There's always something new to see or find out," Keller said. Being a keen observer of nature has also sharpened his senses of hearing, sight and smell, he said.
"I never know what I may see or hear. Each time out is a completely different experience," Keller said.
Keller delights in the numerous surprises he discovers during each walk in nature, from new plants and flowers to brushes with wildlife and bright fall colors to the total stillness and quiet of the preserves after a good snowfall. He always brings a camera with him on walks to capture these surprises.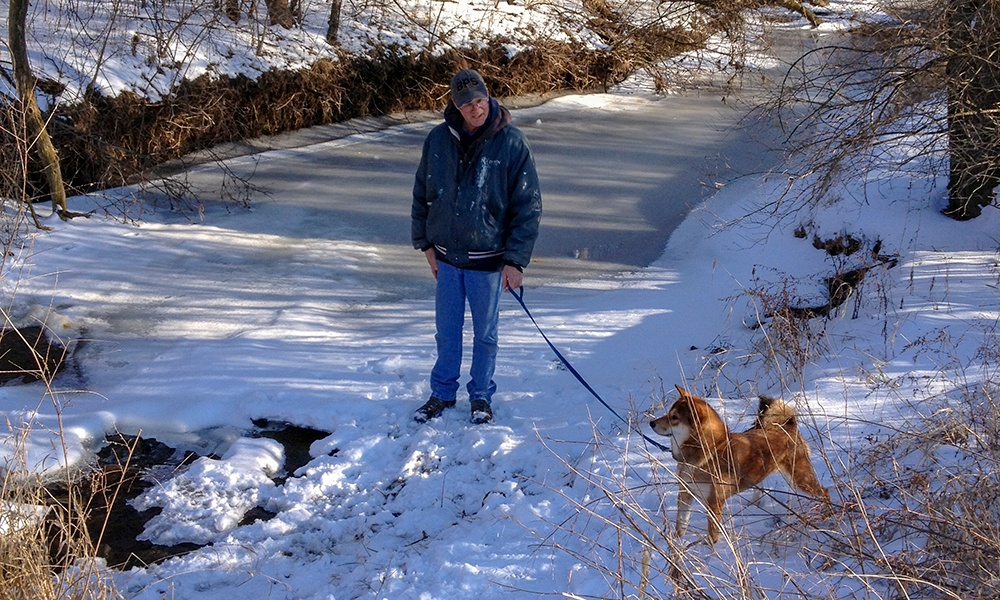 Photo courtesy of Kevin Keller
"The diversity of seeing a forest preserve and how it changes throughout the four seasons we have here is incredible," Keller said. "From the early spring, where nature starts anew, the wildflowers of early spring and how they change week to week with new ones sprouting and flowering. These wildflowers continue on throughout the summer and you always see something new."
He's seen a fawn with its mom in late spring and deer around sunset, listened to the sounds of owl mating calls in late fall, and discovered the best spots for sunsets in the preserves.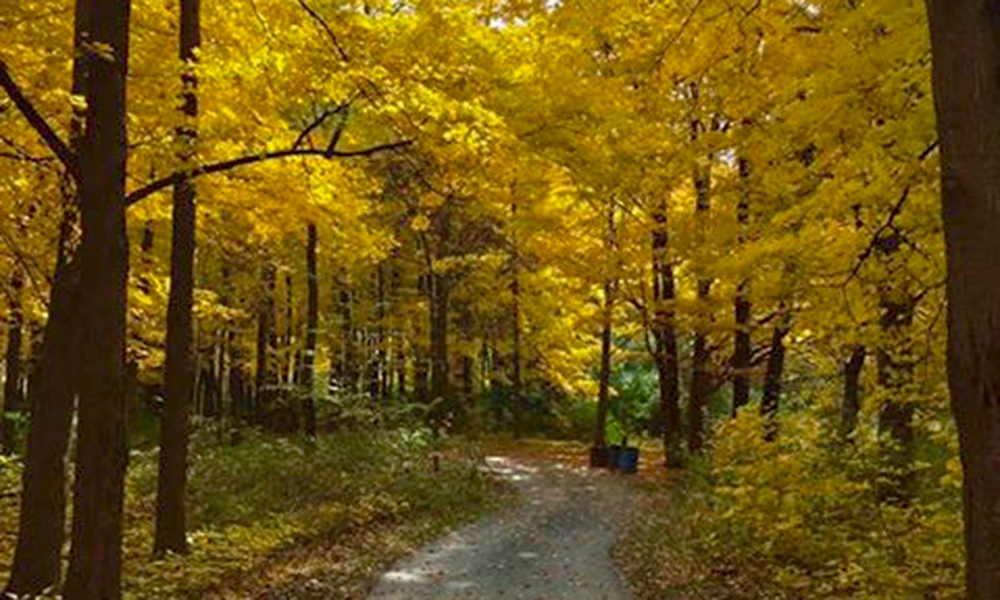 Keller captured the beautiful fall colors on a walk at West DuPage Woods recently. (Photo courtesy of Kevin Keller)
It all inspires and soothes him. "Nature always calms my mind. Sometimes it may take longer than other days, but it takes me away from the 'busy-ness' of this world," Keller said. "Nature inspires me with the peace it brings."
"We are so lucky in DuPage County to have so many opportunities and places to go and explore a forest preserve," Keller said. "There's one nearby no matter where you live in DuPage County. From long hikes to short paved paths to off-the-beaten-path trails, there's something for everyone."
It warms his heart to see his love of nature being passed down to younger generations.
"When I see family with their kids out exploring and observing nature and the outdoors, it always puts a smile on my face."
His advice: "Unplug and observe — you never know what you may see."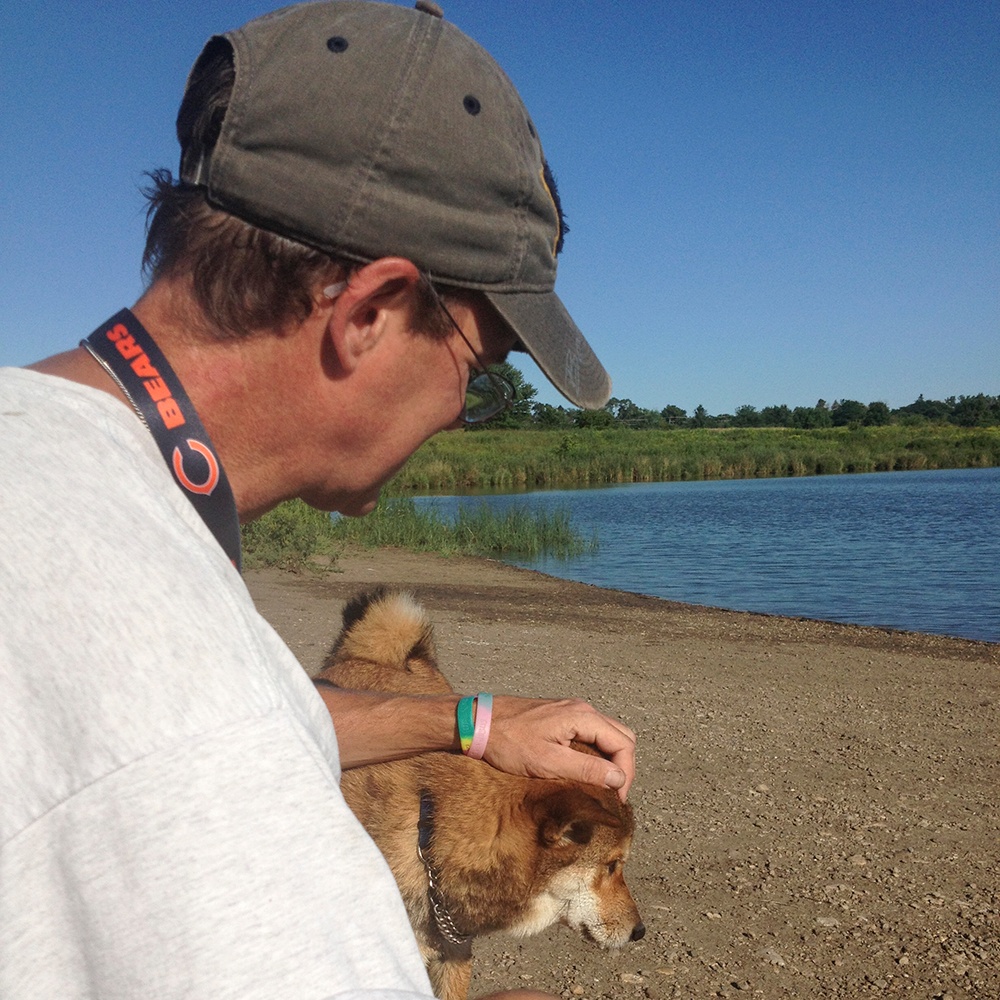 Keller and Buddy take a break from exploring. (Photo courtesy of Kevin Keller)
If you have a fun or unique way of catching nature in our preserves and would like to be featured in a "Catching Nature" blog, please contact Deb Humiston at dhumiston@dupageforest.org.