Bruce Blake spent much of his childhood playing outside. But he credits an aunt with teaching him to appreciate nature.
"Back then we lived in the rebuilt second floor of the house. My grandparents and aunts lived on the first floor," Blake said. "One of my aunts, Tracey, had flower gardens of all kinds around the yard. She would talk to me and explain the plants and how they grew."
Blake is now a volunteer steward of Churchill Woods' Glacial Ridge, an 8-acre high-quality woodland on a gravel kame adjacent to the Illinois Prairie Path just north of Walnut Glen Park in Glen Ellyn. Blake is retired, married, with three grown children and three grandchildren. He's a scoutmaster for Troop 202 in Lombard, and prairie restoration chair and treasurer of the Sierra Club's River Prairie group.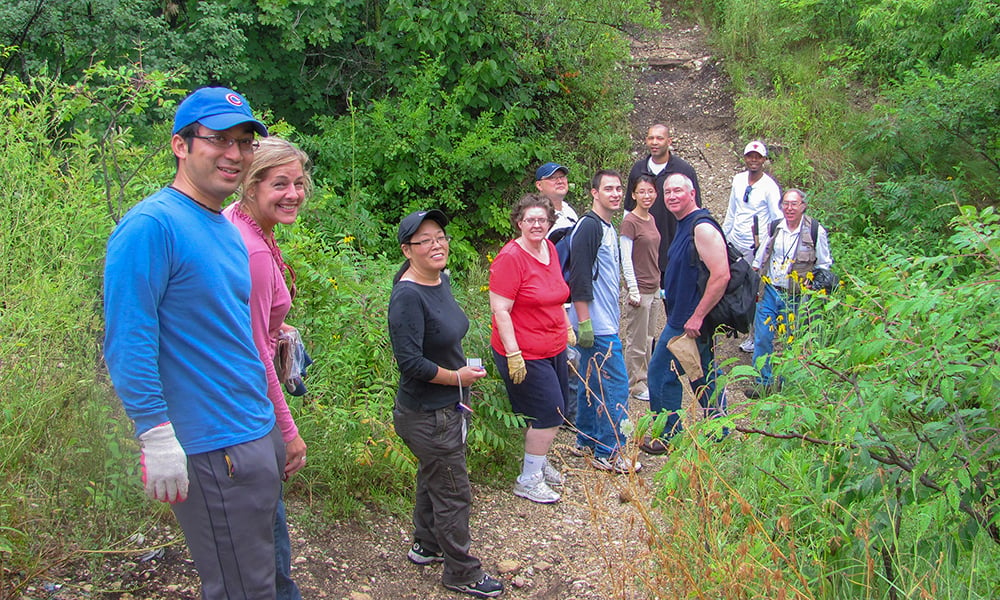 Discovering DuPage Forest Preserves
I was very lucky we didn't live very far from Churchill Woods when I was growing up. "Back in the day," as my son says, Lombard was still pretty much undeveloped. The house we had been born in had been farmland and was still surrounded by fields and trees. I remember my dad taking us to fish in the East Branch DuPage River at Churchill Woods in the mid-1950s. Later on, my brother and I would ride our bikes there to spend all day fishing. Actually, we did more exploring than fishing.

What Brings Him Back Time and Time Again
I am so thankful the DuPage Forest Preserve District has set aside these areas for us to enjoy. Every season brings a change in what you can see and experience. What I notice most is how native plants return after the removal of invasive plants like buckthorn and honeysuckle.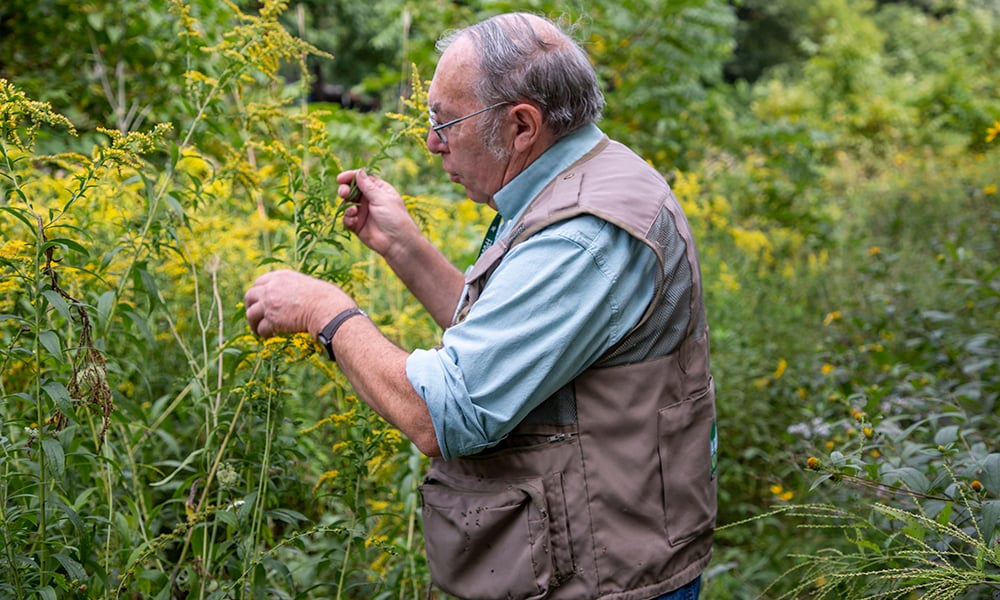 Catching the Nature Bug
I always had it! We spent a lot of time outside while we were growing up. I like to just walk and notice the details. There is so much going on: the types of trees, how the land changes, the plants and birds. It's very relaxing and interesting. Of course, being a volunteer steward gives me the opportunity to meet many people who help restore my favorite site. You meet some of the best people who volunteer their time to help restore a native woodland.

Favorite Nature Activities
I really enjoy being a steward for Churchill Woods/Glacial Ridge Forest Preserve in Glen Ellyn. Glacial Ridge is a very special remnant, with many native plants growing in different seasons in a very unique topography. I enjoy working with volunteers to help remove invasive plants and help native plants grow in their natural environment.
As a scoutmaster, I enjoy camping and being able to take youths out in nature and show them how to appreciate the great outdoors. I've hiked the Appalachian Trail, canoed the Boundary Waters, and hiked many other places in this beautiful country.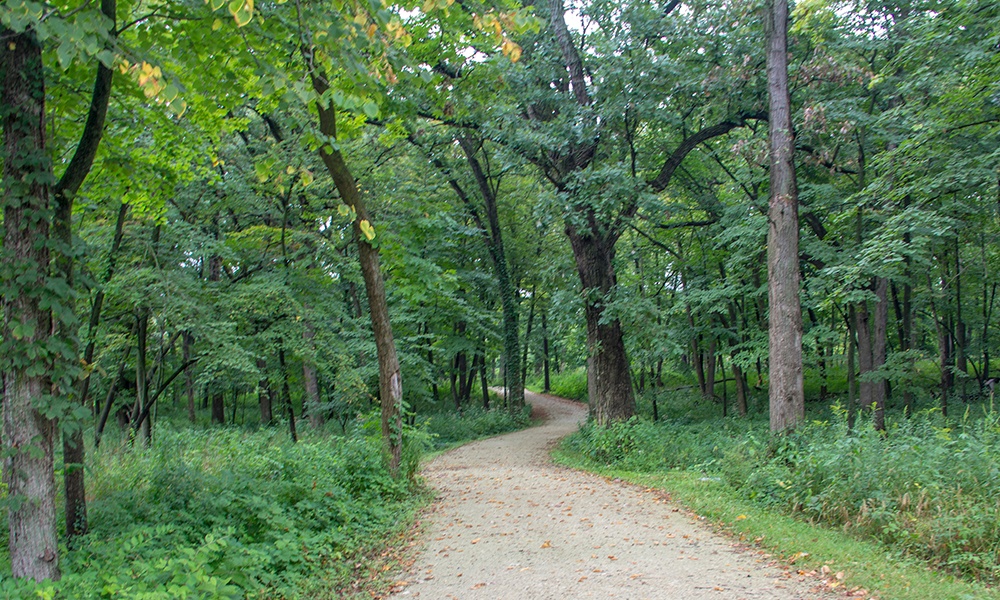 How Nature Inspires
Nature inspires me to make sure that I do all I can so other people have the opportunity to visit a prairie in full bloom, a quiet woodland, fish in clean water, and take a breath of clean air.

Advice to Others
Join a group, club or take a class with other people who enjoy nature. The enthusiasm is catching!
If you have a fun or unique way of catching nature in our preserves and would like to be featured in a "Catching Nature" blog, please contact Deb Humiston at dhumiston@dupageforest.org.