Nature helps put life in perspective for Melvin Godson and provides a way to disconnect from technology and daily stresses. It also helped him get through the pandemic.
Godson and his wife, Veronica, run a family childcare business. They're about 95% empty nesters, as their youngest of 5 children attends College of DuPage. Godson is also a healthcare IT specialist, singer, pianist and love biking the prairie paths.
Here's his story.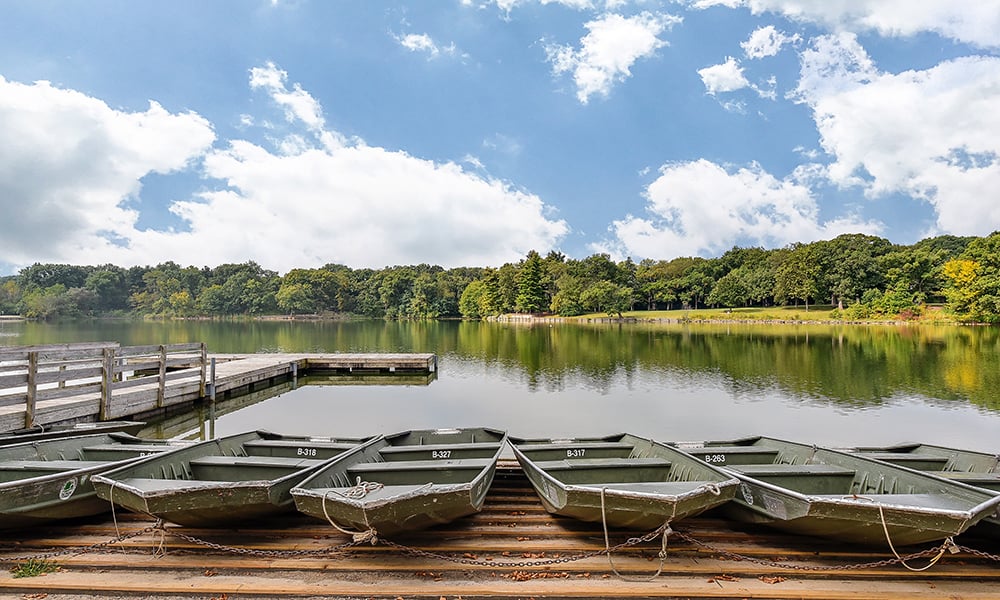 Herrick Lake Forest Preserve in Wheaton is one of Melvin Godson's favorite spots.

Catching the Nature Bug
It was when I discovered Blackwell Forest Preserve in Warrenville in the mid to late 1980s.
That was nearly 40 years ago, so I honestly don't remember much from my early encounters with the forest preserves. Also due to the business of life (work, raising kids, and managing a household of 6), I didn't use them much back then.
Only recently – now that we're nearly done raising kids and I have much more free time –have I rediscovered the forest preserves. And even that is largely due to the "great pause" as one writer describes the pandemic shutdown.
It took that to get us to finally stop the rush-rush lives we were living and to finally see the simple pleasures that were practically right at our doorstep.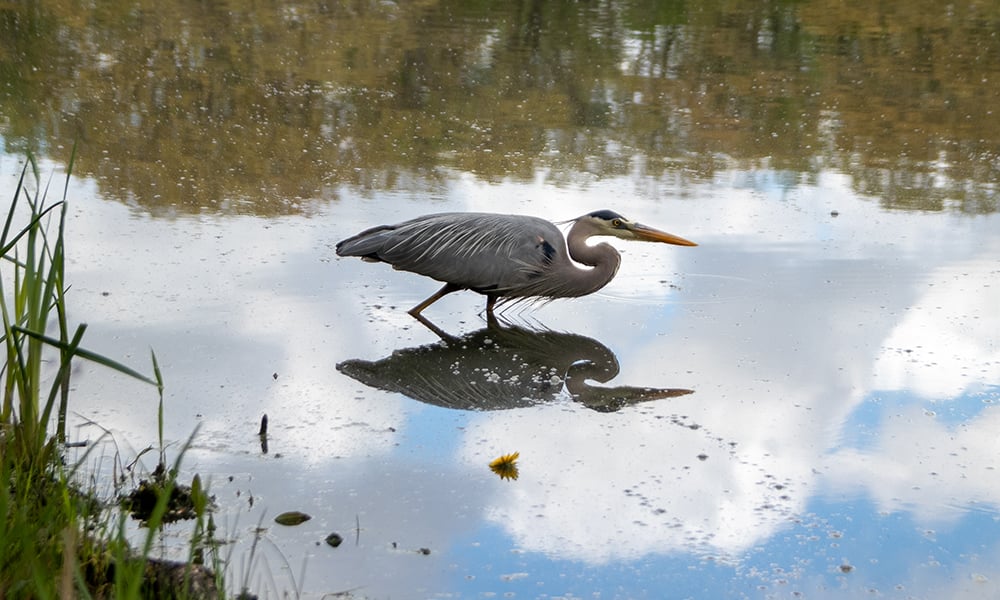 Discovering DuPage forest preserves
I've been a fan of the DuPage forest preserves since the 1980s.
Favorite Preserve and Time to Visit
I usually end up at Herrick Lake Forest Preserve in Wheaton. We have lots of memories of that place, from romantic dates to family picnics. Now that I've started biking I'm anywhere I can reach on my bike.
During the COVID-19 lockdown I was there several times a week. That's what reignited my love for the trails. Now that things are closer to normal its typically a weekend getaway.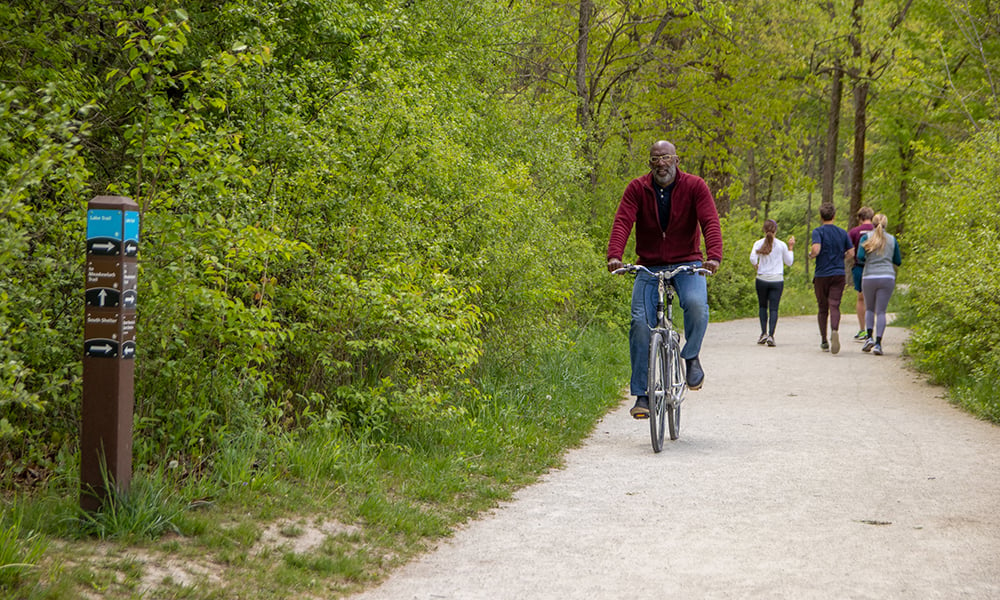 What Brings Him Back Time and Time Again
I love the outdoors. DuPage forest preserves are spacious enough that it's never crowded, but also busy enough that it's not too secluded.
Favorite Things to Do in the Preserves
Bike, run, hike, or just sit alone or with family and friends.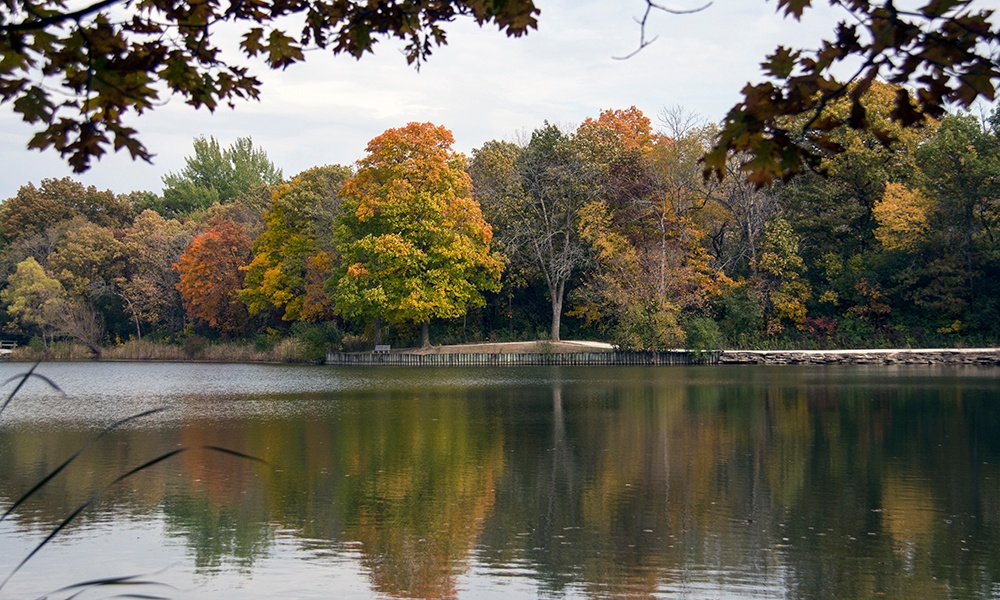 Nature's Lesson
Life is bigger than the daily grind.
Favorite Nature Quote
At the age of 5 my second oldest son used the term "the laughing trees" to describe rustling leaves and trees swaying in the wind on a sunny day. To this day it's still part of our family vocabulary.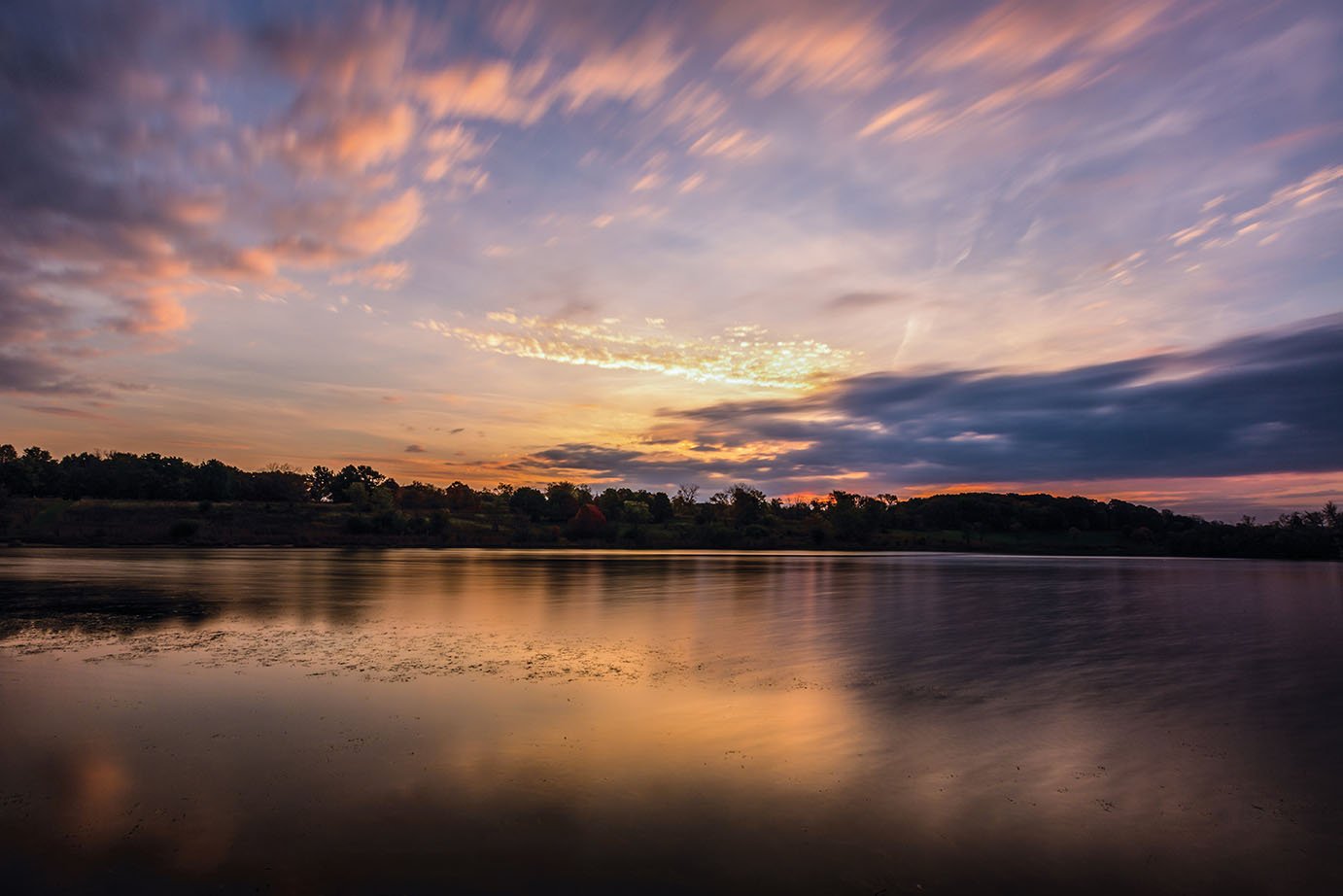 How Nature Inspires
I'm refreshed and recharged after some time in nature.
Advice to Others
No scrolling on your phone – LOL! Give yourself a technology break. If it's new to you, start with a friend who knows the trails. Go slow. Maybe do only one lap around Herrick Lake or bring a chair and sit, soaking in the view of the lake and listening for "the laughing trees." Just do it! LOL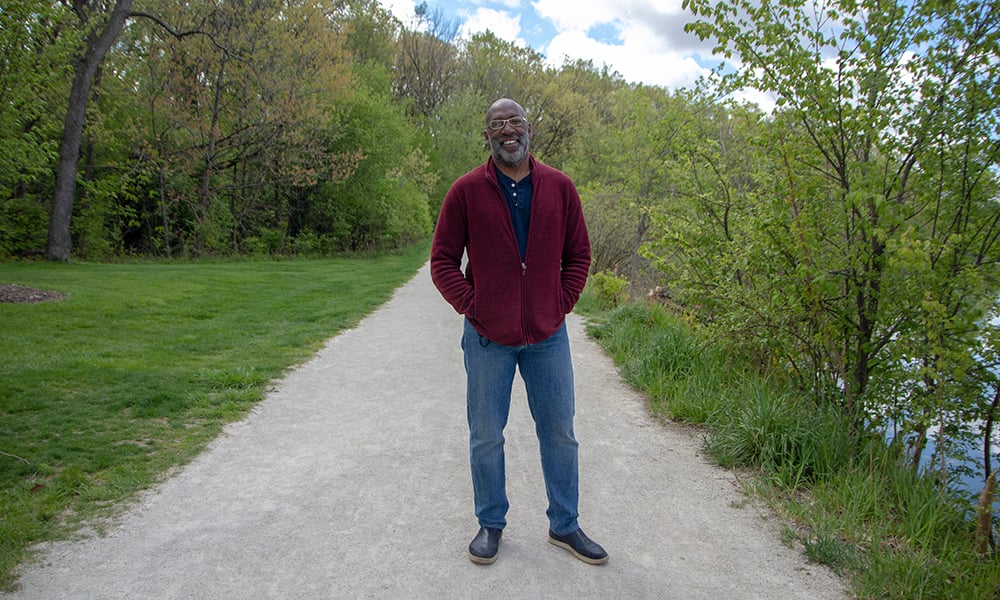 Melvin Godson rediscovered the DuPage forest preserves during the pandemic.
If you have a fun or unique way of catching nature in our preserves and would like to be featured in a "Catching Nature" blog, please contact Deb Humiston at dhumiston@dupageforest.org.