Nicola Germann is an educator, most recently in elementary education, including general education, special education, and English Language learners. She has also taught and coordinated coursework and corporate training for German, French, Spanish, Latin, and English as a Second Language at the community college level.
Prior to that, she worked for Fortune 500 companies as a domestic and international account representative, IT technician, newsletter author, and special events host. The interest of animals, their safety and protection, love and caring, is central to who she is.
Germann also walks dogs in her spare time. She participated in Edward-Elmhurst's recent Healthy Driven "Take a Hike! Challenge," which was cosponsored by the DuPage Forest Preserve District.
"I am keenly interested in women's studies, the state of public education today, and socioeconomic issues." Germann said.
Here's her story.
Catching the Nature Bug
I intentionally moved to rural east central Illinois after camping there over twenty years ago, and three years ago intentionally moved back to the DuPage County area. I was raised along the Rhein River in West Germany, along a nature preserve.
I am naturally curious about natural science, biology, animal traits and behaviors, so I think it all comes together beautifully outdoors. I was fortunate to purchase a quarter acre of twenty mature burr oaks and spruce in Elmhurst, and thoroughly enjoy the natural setting near three highways that can take me anywhere I am curious to explore.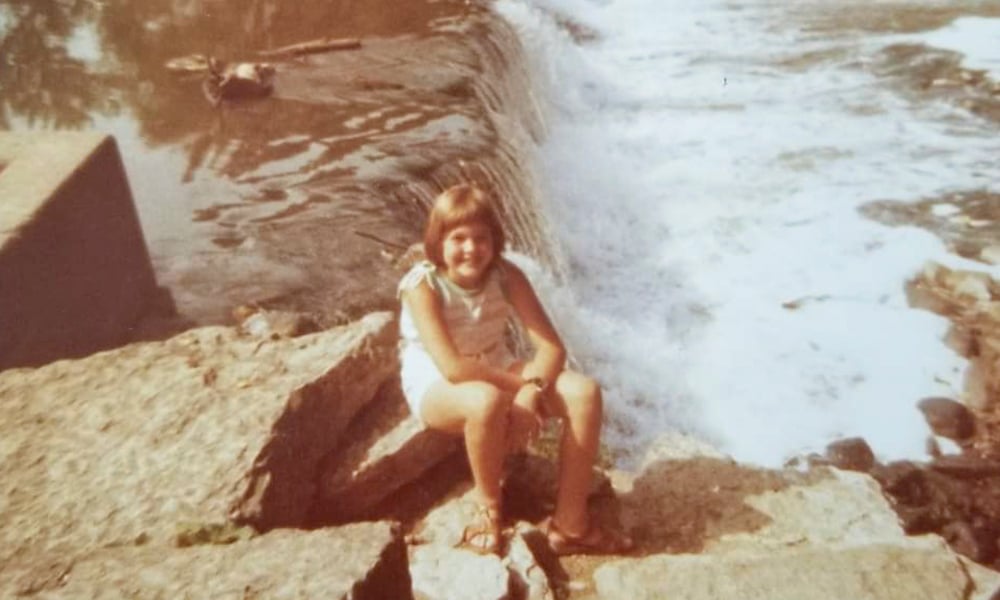 Discovering DuPage Forest Preserves
I have a photo of me sitting at the edge of the Graue Mill dam at Fullersburg Woods in the late 1970s, when we first moved here from Germany. My daughter helped me recreate that picture when we moved here three years ago. In these three years, we have explored almost all of the DuPage forest preserves and some of the Conservation Foundation land holdings, as well as forest preserves in Cook, Will, Kane, and Lake counties.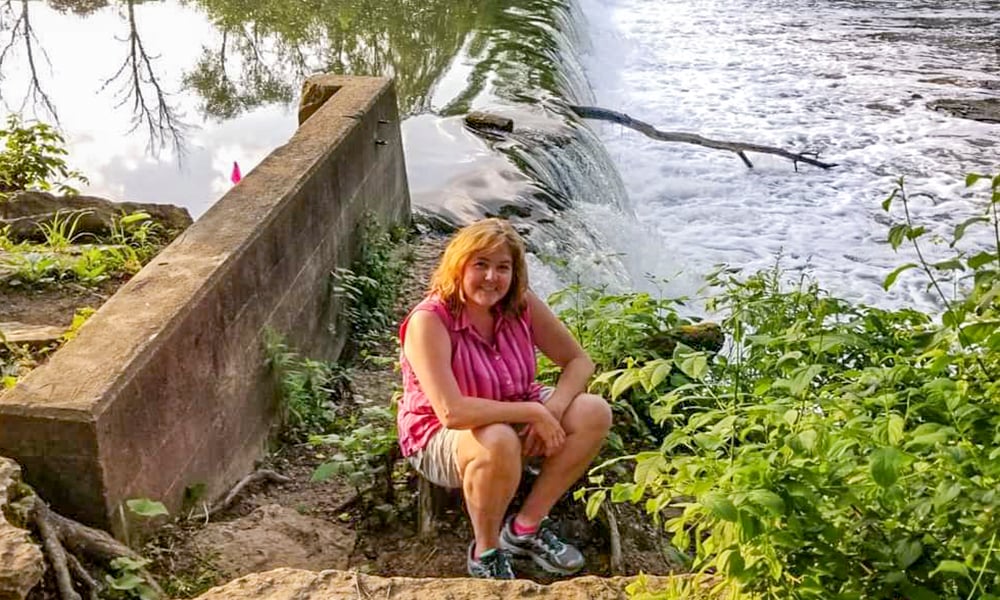 Favorite Preserve and Time to Visit
Fullersburg Woods Forest Preserve in Oak Brook holds a special place in my heart, as it provides the things I look for in nature: water because it supports animal and plant life, a variety of animals, native plants in a variety of settings, particularly trees, and some variation in elevation on unpaved trails, as it is easier on the joints and I can walk 3 to 4 miles without thinking about it.
Safety is also important, as I often walk alone, and people are generally friendly and say hello or make eye contact. We even met one of our dog-walking pups and her human there because we share a joy in the same types of trails and exploration opportunities. I enjoy walking where others enjoy walking their dogs, as I know how important it is to their mental enrichment and physical wellbeing. I try to go to Fullersburg Woods whenever I can, three or four times a week, year-round, any time of day, and go to other preserves or cemeteries on the other days.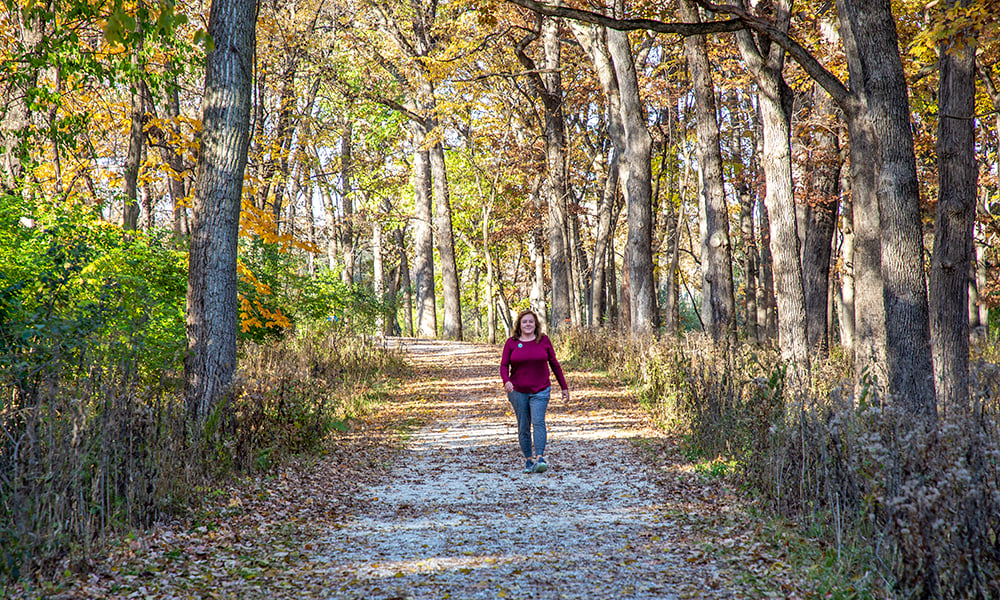 What Brings Her Back Time and Time Again
I feel safe in DuPage forest preserves. I choose soft walking trails, rather than paved ones, where I feel in the way with bikers speeding by. Easy access is important, depending on what the schedule allows, so I can hopefully walk three to four miles every single day. I enjoy learning the history of each preserve, and appreciate the role women and government workforce investment programs have had in preserving the land and providing the amenities we enjoy today.
Favorite Thing to Do in the Preserves
I walk, as I am definitely not a runner, in all seasons and all types of weather. I often listen to personal improvement or educational podcasts, but other times I enjoy just listening for animal and plant sounds. It has helped me spot and sometimes safely and respectfully interact with more elusive animals, such as mink, snapping turtles, a pileated woodpecker, fawns, snakes, insects, and fish.
We have kayaked several preserves where rentals are available because we really enjoy being with the animals that live in or on the shore of lakes and creeks. My walks often take two hours or more because I take a lot of photos, usually just with my cell phone. I share them online, hoping it spreads some joy, curiosity, and education to others.
Throughout the pandemic, I have felt safe and looked forward to leaving my house, being safely active outdoors, and never feeling restricted. I believe that is very important for mental health while dealing with circumstances we have not encountered before in our lifetimes.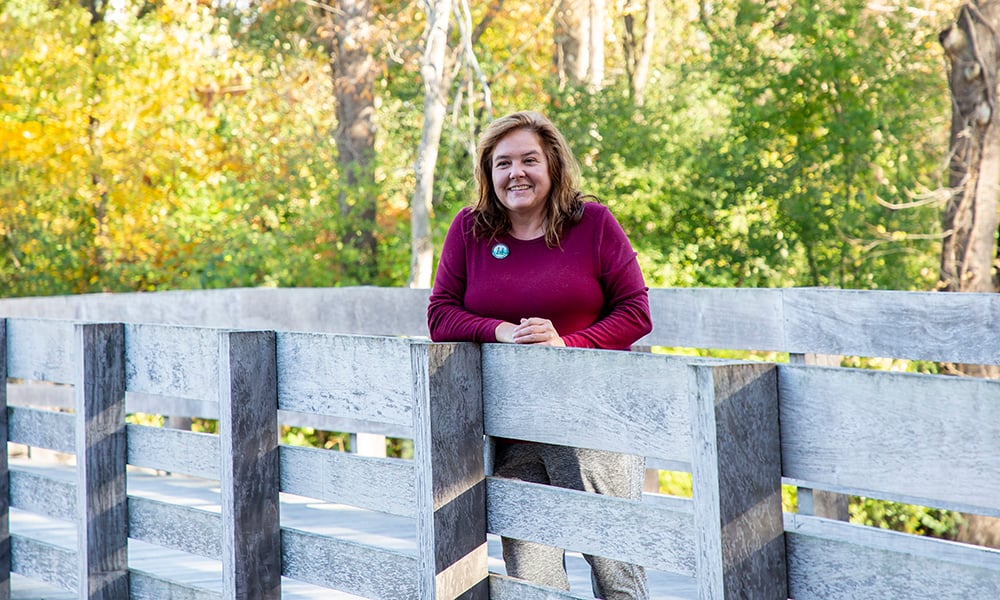 Nature's Lesson
Nature is where I find myself and can be more introspective. If I listen and observe carefully and patiently, I can have some amazing experiences and interactions with people that I otherwise would not have. I have also had some of the deepest conversations with family in nature, as I think it eliminates the distraction that technology brings in the home and at work.
How Nature Inspires
Nature is like a personal refreshing. It feeds me, where teaching and daily life can drain me. It helps me be grateful for the people, animals, and things in my life, and how relatively safe and protected I am compared to the animals and plants left to fend for themselves and each other.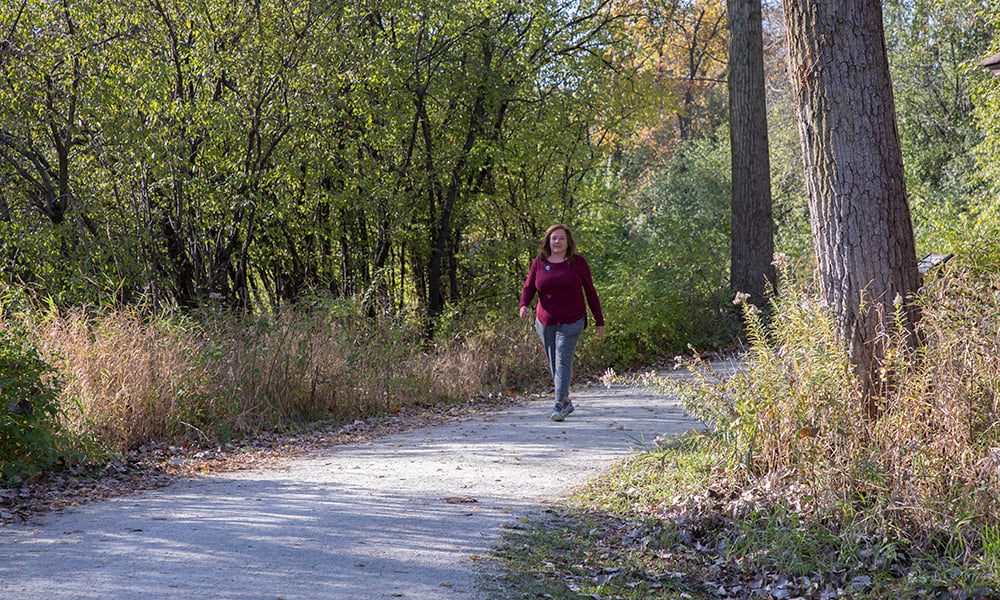 Favorite Nature Quote
"Into the forest I go to lose my mind and find my soul."
~ John Muir
I shared this one in the Take a Hike! Facebook group. Our minds are so full of all the stimulation, information, visuals, and concerns that technology exposes us to, it's important to turn it off, tune out, and tune into nature.
Advice to Others
Listen to yourself carefully to see where you feel safe, comfortable, what your speed is, and what feels good for you. I do not have any special gear beyond some affordable hiking gym shoes so I can go off-roading a bit without slipping or falling.
Nature does not care what you look or feel like, so go as you are. Start locally and expand your adventures. The Take a Hike! Facebook group has helped me learn about preserves I have not been to yet. It brings me joy to look forward to going, to being there, and to feeling accomplished and enriched on the way home. I choose to take pictures and videos, and others may find joy in sketching, drawing, writing, singing, or playing an instrument. Creativity and nature go hand in hand.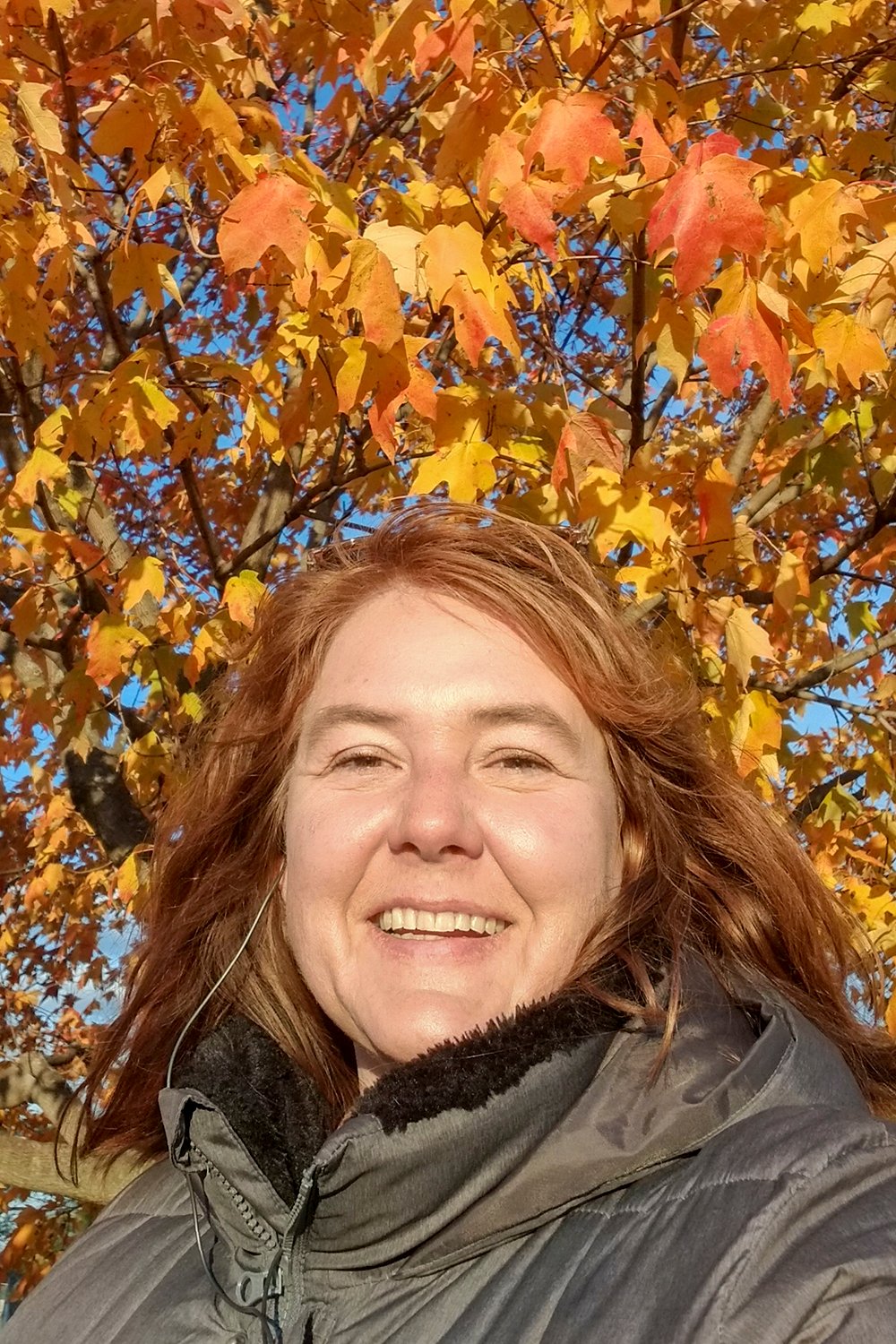 A selfie Nicola Germann took in a DuPage forest preserve. Photo courtesy of Nicola Germann
If you have a fun or unique way of catching nature in our preserves and would like to be featured in a "Catching Nature" blog, please contact Deb Humiston at dhumiston@dupageforest.org.