From the President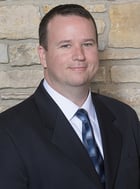 Happy New Year! I hope this edition finds you and your family well and enjoying all the events and programs offered here at the Forest Preserve District of DuPage County.
In December the District's Board of Commissioners approved the agency's budget for 2023, which includes a number of restoration and capital projects with no increase to DuPage property taxes paid to the District.
This year we're continuing to make significant progress on the implementation of our 2019 master plan, which includes 32 high-priority projects — 11 to restore large natural areas. The most prominent project underway is at Willowbrook Wildlife Center. On-site preparation work has begun, and construction of the new visitor center itself will start next year. Overall, we will be investing over $62 million in our preserves, education centers, trails, roads, restrooms, and bridges.
Exterior renovations at Mayslake Hall will be completed this summer, meaning the interior will again be open, and we have begun to work on the master plan for the entire forest preserve. We've also started master planning for Maple Meadows Golf Course with assistance from well-known and respected golf course architect Greg Martin. And golfers, food enthusiasts, and nature lovers alike can now enjoy the new Greenway Tap at The Preserve at Oak Meadows year-round!
In 2023 we'll also continue to focus on the safety of visitors and our staff and will install cameras at our most popular preserves. We started deploying cameras last year and have already seen a significant drop in theft and other property-related crimes. With over 6 million visitors each year, public safety is a top priority.
We wish you all the best in 2023 and hope to see you on the wintery trails!

Daniel Hebreard
President, Forest Preserve District of DuPage County