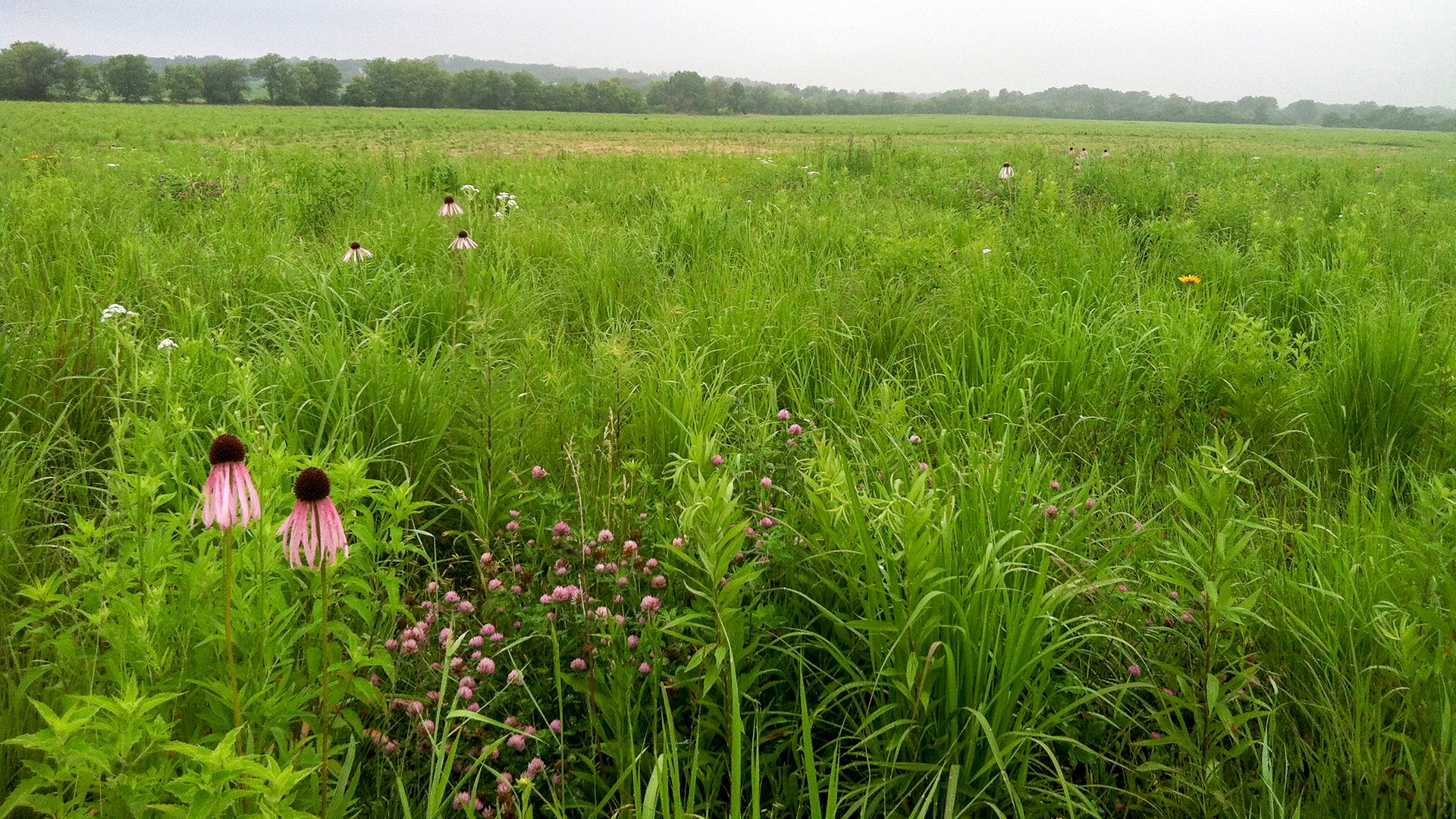 Hours
The preserve is open one hour after sunrise to one hour after sunset.
General Info
Dogs are allowed at the forest preserve but must be on leashes under 10 feet long. Alcohol is prohibited. Read our complete rules and regulations.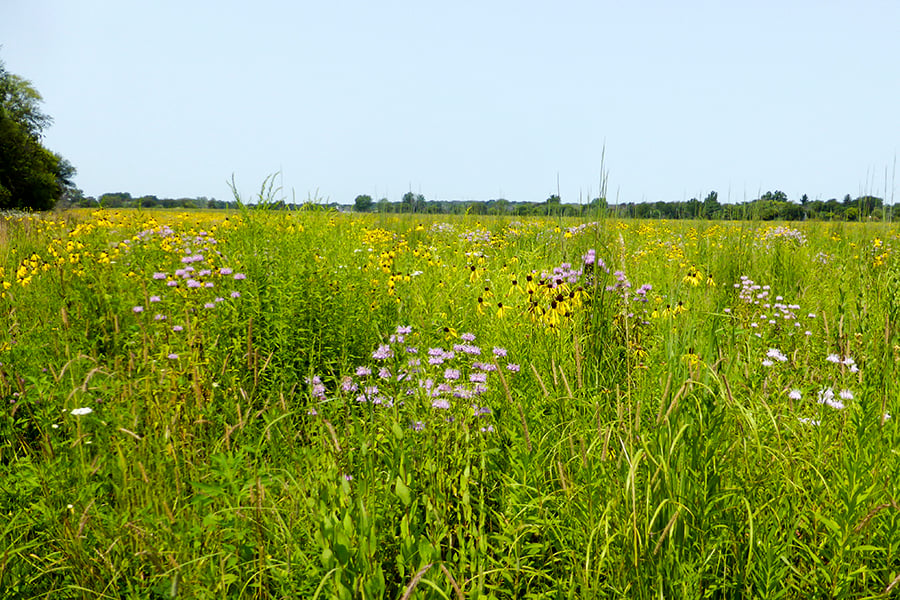 Natural Features
This 374-acre Dunham features rolling prairies and wetlands and a tree-lined stream. It includes 212 acres of Class IV prairie and wetlands — some of the highest-quality habitat in the county.
Dunham is home to more than 270 different native plants as well as grassland and marsh birds, including rare northern harriers, dickcissels and grasshopper sparrows.
Since 2008, the Wayne Area Conservancy Foundation has helped the Forest Preserve District fund, install and maintain more than 150 different types of of flowers and grasses on more than 135 acres of native short-grass prairie.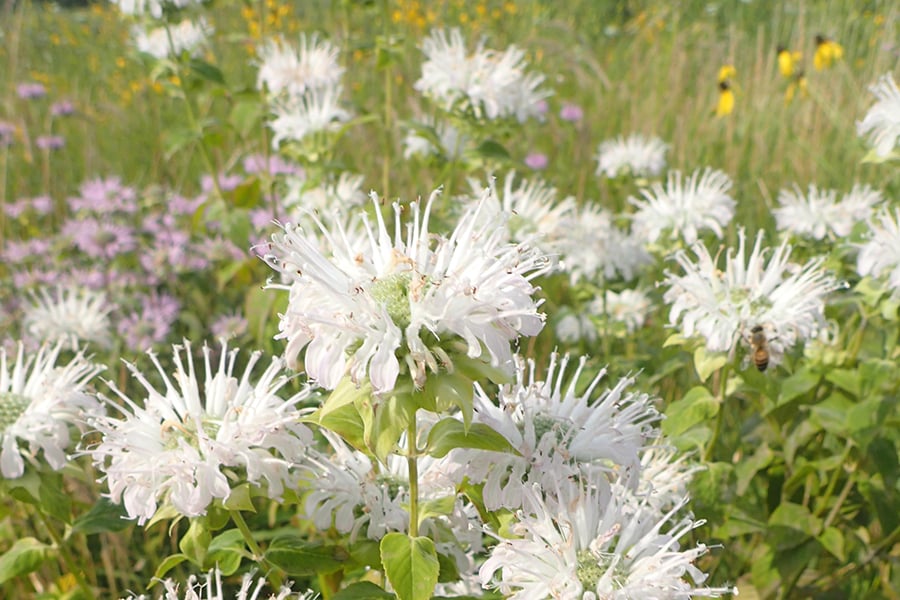 History
The Forest Preserve District acquired Dunham in 2006. Before then, the land was primarily used for agriculture.
A new 1.2-mile trail, scenic overlook, 2-acre picnic area and 25-car parking lot opened at the preserve in October 2020 to provide the first public access to Dunham, which features 212 acres of restored prairie and wetlands.
The restoration work was a multiagency effort with 135 acres of prairie funded, planted, and partially maintained by the Wayne Area Conservancy; 11 acres of wetlands mitigated by Canadian National; and 27 acres of wetlands funded by DuPage County Stormwater Management.