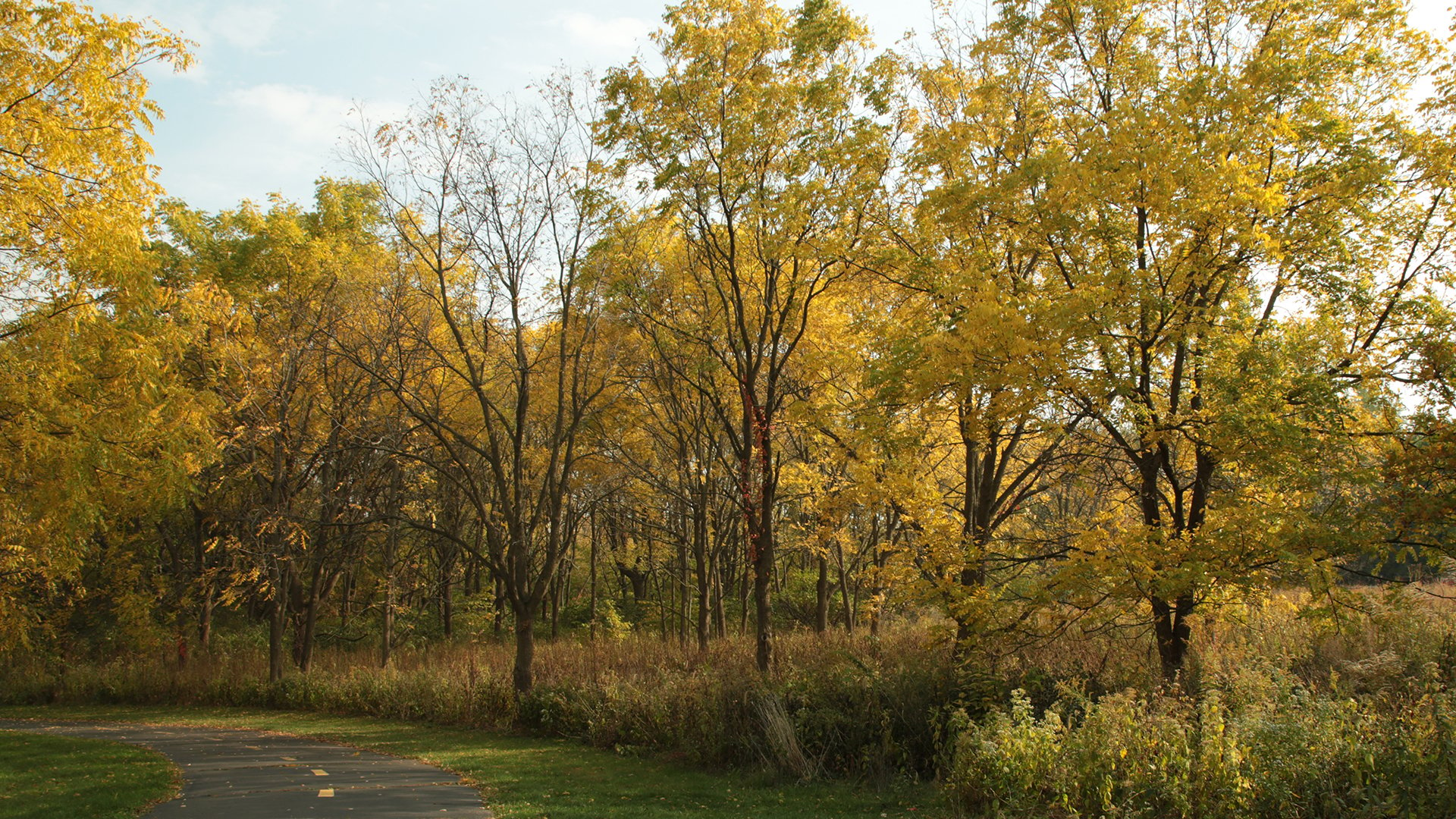 Hours
The preserve is open one hour after sunrise to one hour after sunset.
General Info
Dogs are allowed at the forest preserve but must be on leashes under 10 feet long. Alcohol is prohibited. Read our complete rules and regulations.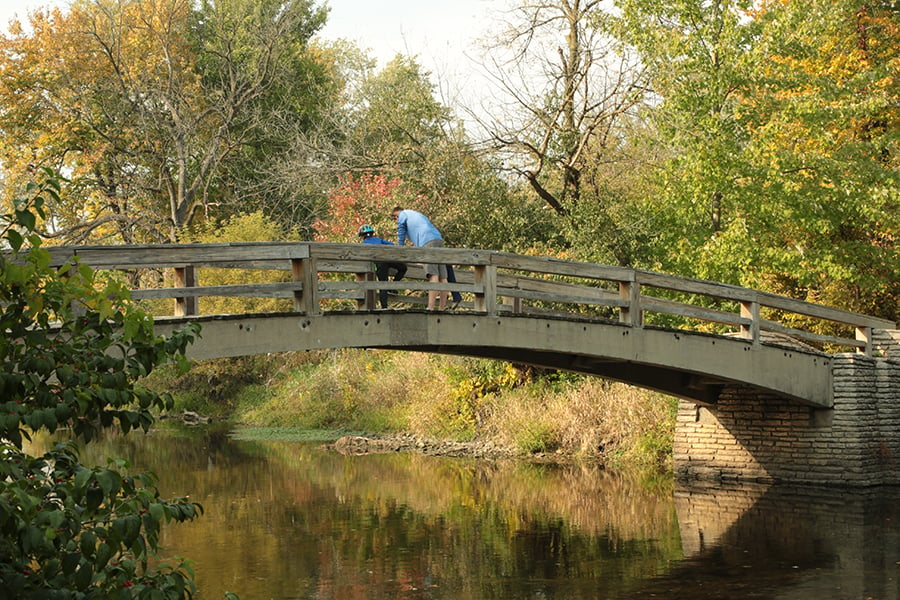 Natural Features
Pioneer Park is an 18-acre floodplain forest along the West Branch DuPage River.
Several state and regionally rare species rely on Pioneer Park for habitat, including belted kingfishers, American redstarts, yellow-billed cuckoos, red-headed woodpeckers, and ovenbirds as well as breeding Cooper's hawks, downy woodpeckers, and white-breasted nuthatches. Ecologists have identified beavers, coyotes, American toads, water and queen snakes, and a variety of freshwater mussels and aquatic invertebrates at the forest preserve as well.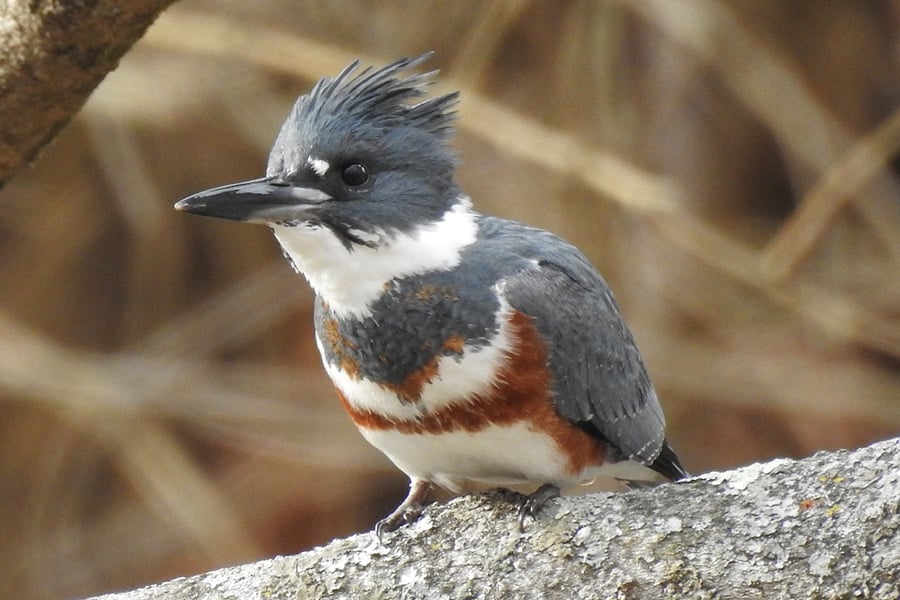 History
In presettlement times, the preserve was timber lying adjacent to the West Branch DuPage River.
The bulk of the preserve was purchased in 1929 and was managed by Naperville Park District until 2016, when the Forest Preserve District took over management responsibilities.